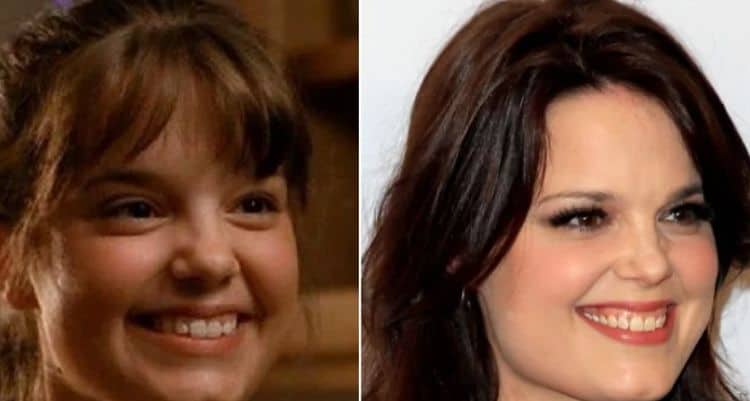 If you were a TV/movie fan during the 1990s and 2000s you probably have very fond memories of Kimberly J. Brown. She was a fixture on our screens throughout the decade, and she became well known for her roles in the Halloween town movies on the Disney channel. While it was obvious that she was very talented, viewers started seeing less and less of her by the mid-2000s. Like many other child stars, she eventually disappeared from the public eye altogether, leaving countless people to wonder what ever became of her. Luckily, Kimberly is alive and well and doing better than people probably realize. Keep reading to find out what happened to Kimberly J. Brown.
Kimberly's Acting Journey
Kimberly was born and raised in Maryland. Although she doesn't come from a family with a background in the entertainment industry, she discovered her love for being in front of the camera at an early age. She started her career as a model, and by the early 1990s she had become a bonafide TV star thanks to her role in Guiding Light. While there are lots of young actors who get by simply because they're cute kids, it was always obvious that Kimberly was working with some serious talent. In 1998, when she was just 13 years old, she got a huge break when she was cast as Marnie Piper in the TV movie Halloweentown. At that time, Disney Channel movies were incredibly popular and landing the role quickly catapulted her to a new height. On top of that, it was a great way to introduce her to a younger audience since her role in Guiding Light was mostly seen by older viewers.
Why Kimberly Was Recast In Halloweentown
Kimberly reprised her role as Marnie in the first two sequels. However, she was replaced by Sara Paxton in the fourth movie. Many people, including Kimberly, were disappointed by the fact that she was not included in the last installment. Initially, it was reported that the role had been recast due a scheduling conflict that prevented Kimberly from being available. She later revealed that wasn't the case at all. In a YouTube video, Kimberly shared that she wasn't "really sure" why she wasn't invited back. She added, "I was available and ready to do it and had talked to them about doing it. But Disney decided to go in a different direction and recast the role". Despite the situation not playing out the way she would've liked, Kimberly doesn't have any hard feelings towards Sara. Additionally, she remains thankful for all of the fans who have continued to show her love for being the original Marnie.
What Is Kimberly Up To Now
Kimberly's acting career slowed down a bit after the 2004 movie Halloweentown High, but she didn't stop working all together. She landed a few movie and TV roles here and there. Most recently, she has had a recurring role in General Hospital. However, there has been a lot going on in Kimberly's life outside of acting. During an interview with Soap Opera Digest, Kimberly said:
"I haven't done a soap since Guiding Light, so I'm just thrilled to be doing something in daytime again. It feels like going back to something that holds a special place in my heart, and to get to do it as an adult. It's a different experience as an adult, but it gives you that nostalgia and all the great memories of when I was a kid working on the soap, which was just such a huge family. I loved working with everyone there."
She is currently in a relationship with Daniel Kountz who she worked with in Halloweentown II: Kalabar's Revenge. Although the two didn't have a romantic connection when they worked together, things changed when they reunited. They have already been together for a few years and they're still going strong.
Kimberly is also very active on social media. In addition to having an Instagram profile, she also has a YouTube channel where she posts a variety of videos. Fans will also be happy to know that she has an account on Cameo where she sells personalized video shoutouts.
Kimberly's Plans For The Future
We weren't able to find any information on what Kimberly J. Brown has in store for the future, but there are still a lot of people out there who would love to see her reprise her role as Marnie one last time. Only time will tell if Halloweentown ever gets revived. For now fans can enjoy seeing Kimberly on General Hospital.General Hospital.
Tell us what's wrong with this post? How could we improve it? :)
Let us improve this post!