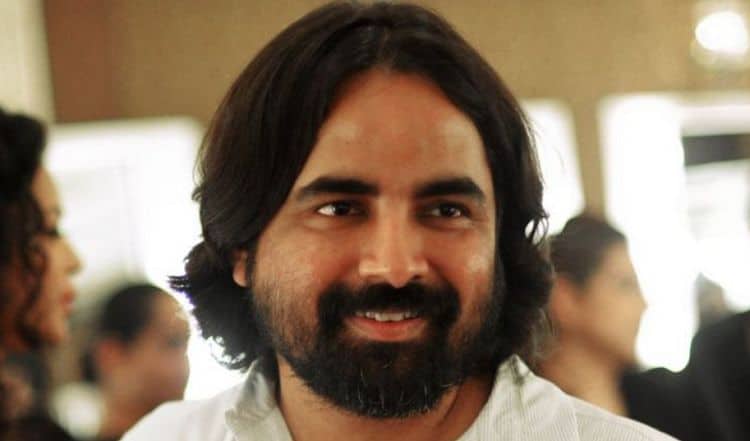 If there is one thing that every bride places the utmost importance on for her wedding day, it's the gown she will wear walking down the aisle. Aside from the groom, it is one of the most important aspects of any woman's wedding day. Indian fashion designer Sabyasachi Mukherjee knows this, and that is why he works tirelessly to create the most beautiful, most desirable wedding gowns on the market. His brides flock to his creations hoping they, too, can wear a Sabyasachi Mukherjee gown on their big day. Here is everything you need to know about the famed designer and the life he lives.
1. He Was Born in the 70s
Born in a decade when fashion was synonymous with fun and flirtatiousness, he grew up recognizing the looks that flatter. He was born on February 23, 1974, and he loved fashion his entire life. Never afraid to take risks, he's taken his own vision and changed the world one dress at a time.
2. He is from India
Mukherjee was born and raised in India. He was born in Kolkata, West Bengal, India. His family was a middle-class family who emigrated as refugees from Bangladesh to raise their family in a better place. While we know very little about his childhood, we know that he grew up in this area.
3. He is a Fashion Graduate
It was 1999 when the world was worried about things like Y2K and those things, but Mukherjee was worried about his career. He graduated in 1999 from the National Institute of Fashion Technology in India, and he was ready to go. He'd learned what he could, he perfected his art, and he had a dream. That dream would take him places, but he didn't know just how far it would take him in 1999.
4. He Started His Label Immediately
He did not waste a moment of his time after his fashion graduation. He began his own company only four months after graduating. With an idea and three people to work for him, he pulled the plug and did what he could. Only two years later in 2001, he was accepting the Femina British Council's "Outstanding Young Designer of India," award, and the game changed for good.
5. He Hit the Ground Running in 2002
He made things happen. The first, in 2002, was his appearance at India Fashion Week. The feedback he received was positive, and that led the young designer to Mercedes Benz Fashion Week in 2003, which led him from Asia to Singapore to Paris within a year. By 2004, he was headed to Miami Fashion Week, and that was followed by his own small retail space in a London store, and Vogue voting that store one of the best shopping destinations in the world.
6. He Went Worldwide in 2006
It was during the New York Fashion Week Spring Summer Collection 2007 shows in 2006 that the reviews he received earned him critical acclaim. That is when he began selling his designs across the world. His career changed forever at that point, and he never looked back.
7. He Dresses the Biggest Stars
He's famous, but he's not just famous. He's so famous that he has a clientele that includes people like Priyanka Chopra, Reese Witherspoon, and Renee Zellweger. He dresses the most famous women not only in India but also the world.
8. His Philosophy is Simple
His designs are an extension of his intellect, according to Wikipedia. He makes designs that are inspired by his every day life. He is known for using textures and textiles that are typically considered unusual, and he mixes and matches things that he can see with his own design eye that others cannot envision until he brings it to life. His philosophy changed the fashion industry forever.
9. He is Regal
He might not be royalty that we are aware of, but you wouldn't know it by seeing him or meeting him. It's often said he is regal, his personal style is elegant and sophisticated, and his design at home is just as regal as anything else he does.
10. He is Private
One thing that sets Mukherjee apart from so many other people is that he is inherently private. He is happy to discuss his talent and his designs, his work, and his style, but he rarely discusses his private life. Of course, his personal life is important to him, and he is not required to discuss that with anyone else, though it only makes his biggest fans long to learn more about him as a person outside the design world.Renee Zellweger