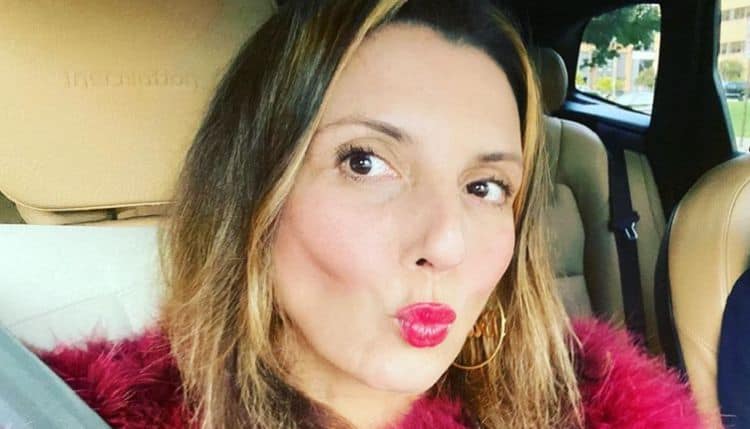 Lulu Garcia-Navarro is a woman who has spent most of her life working hard and doing what she loves. She's a journalist and a host, and she's been with NPR for more than 17 years. Upon her fall 2021 announcement that she'd be leaving NPR after spending almost two decades with the network, her fans were shocked. She's been a solid presence throughout so much of people's lives, and now her fans are curious. What was she like growing up? How did she live her life before she spent so much time at NPR, and what is next for the television host and journalist?
1. No One Knows Her Age
What we love about Lulu Garcia-Navarro is that she is ageless. We don't know exactly how old she is. We can speculate like the rest of the world, but we prefer to consider her simply ageless. She looks great, she's in great health, and she's living her best life. What more can she ask for?
2. She is English
She was born in London. Her family lived in the United Kingdom at that time, but they did not live there forever. She moved away as a child, but she eventually went back to London when she was done with her education so that she could pursue her Master's degree in journalism. She graduated from the City College in London and began her job as a journalist while still there.
3. She Did Grew Up in Florida
If she didn't grow up in London, where did she live between birth and college, you may be asking. She and her family moved to Miami, Florida. Her mother and father are of Panamanian and Cuban descent, and they were a lot closer to home in the Miami area. However, despite living in Miami most of her childhood, she did not become an American citizen until 2017.
4. She Went to College
When Garcia-Navarro first went to college, she enrolled in an Ivy League university. She attended Georgetown. She majored in international relations while she was there. Upon graduating, she decided she wanted to pursue her journalism degree, and that is when she made the big move back to London to go to college in her home country.
5. She Was a Freelance Journalist
When she got her start in the world of journalism, it was as a freelance journalist in London. She was working for the BBC, which is a very well-known network across the world. She spent the vast majority of this time traveling the world to report on stories that the network found important, and she impressed many along the way.
6. She is Married
She married a man who is also in the same line of work that she is in. His name is James Hider. He is a journalist for the Times of London. This is one couple who has done a spectacular job of keeping their marriage and their lives as private as possible. You won't find them doing much that involves discussing their personal lives.
7. She is a Mom
She and her husband share one daughter. They don't speak about her much, and they both do their very best to keep her life as private and as normal as they possibly can. Having two journalists for parents cannot be easy when they are constantly traveling the world and reporting on things, and they do their best to ensure that their daughter has a relatively normal upbringing despite their non-traditional careers.
8. Her Goodbye Was Wholesome and Adorable
When she signed off from her seat at the desk on Weekend Edition on NPR after five years of being in the role, she was a little emotional and a lot adorable. She told her fans how much this role meant to her and how much being with the network meant to her, and then she told them that she'd be sleeping in the following Sunday morning – and we certainly hope she does just that. She's been waking up early for a long time.
9. No One Knows What's Next
For now, the world is unaware what she is up to next. We have a feeling she's not leaving the workforce entirely, but we also think that she might be ready for a big announcement to come out. Don't quote us, but we have a feeling we'll be seeing her again before much longer on another show with another network.
10. She's Private
She is one of the most private women on television. She doesn't disclose much about herself, and we respect that. She is good at balancing her life and her work personalities, and she doesn't let the world into her personal life. It's a wise move for a woman in her line of work.