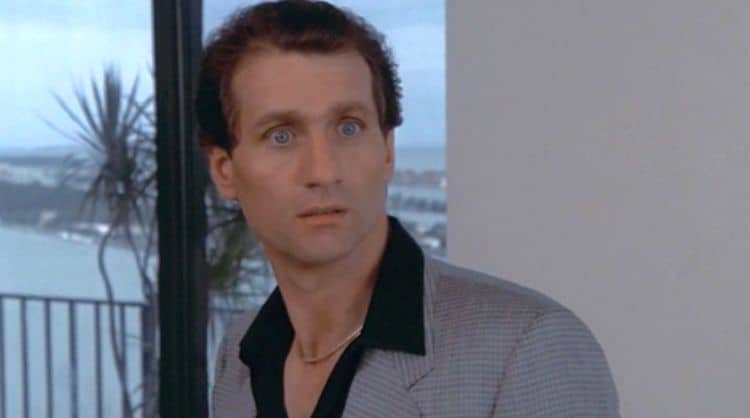 There are several TV shows that have been known to feature one guest star after another, sometimes well before the stars really took off on their own career, and others long after they were already known to millions of people. While some might be able to boast an impressive array of talent, Miami Vice kind smiles at that number as it unloads a veritable treasure trove of actors that were seen to star on the show at one point or another. Many of them ended up biting the dust at some point in the show, which would eliminate any chance of wondering where they went, while others weren't really expected to come back anyway. But the roster of stars that graced the lineup during the show's run was absolutely impressive since people might come to realize that there are names on this list that they would have never expected to see. It kind of goes to show that plenty of actors are bound to have credits on their acting resume that a lot of people might know little to nothing about.
Taking a look at this list it's not hard to see how some of the people on it either maintained or found a way to kickstart their careers since Miami Vice was at one time a very popular show. Every other guy wanted to dress like Don Johnson and drive the same car, and every other woman wanted to date those types of guys. From the fashions to the vehicles to the lifestyle, this show was something that a lot of people believed was one of the best shows to ever come along and to be certain, it definitely proved a stable vehicle for the careers of many individuals that came and went on the show. It might be difficult to figure out how some of the people on the list made their way onto the show, but the fact is that they did make it and while some might have been forgotten, the video evidence still proves it.
In its 3rd season, "When Irish Eyes Are Crying," Detective Gina Calabrese (Saundra Santiago) falls for an Irish philanthropist—played by Liam Neeson—who turns out to be a former IRA member and current terrorist. pic.twitter.com/tVnjUxRl65

— Daniel Holland🎗🏴󠁧󠁢󠁷󠁬󠁳󠁿 ॐ (@DannyDutch) August 4, 2021
Seriously, Viggo Mortensen and Liam Neeson? Putting Neeson in as an IRA terrorist does feel a bit like stereotyping, but one has to admit that he can play the part well and doesn't really have to work at the accent as much as anyone else would. In fact, if I'm being entirely honest, it's difficult if not impossible to find a suitable Irish accent in Hollywood apart from those that are actually from the island, and even then, some folks from the Emerald Isle do tend to lose the accent the longer they remain in the states. But Liam Neeson has been used in a lot of different ways as an actor over the years, and it's been fun to see how he's developed. As far as the entries below go, having Miles Davis as part of the show should have made things even cooler since he was the epitome of cool for a while, and no doubt was interesting to work with.
https://twitter.com/DannyDutch/status/1422877471226138625?ref_src=twsrc%5Etfw%7Ctwcamp%5Etweetembed%7Ctwterm%5E1422877471226138625%7Ctwgr%5E%7Ctwcon%5Es1_&ref_url=https%3A%2F%2Fwww.neatorama.com%2F
Maybe Frank Zappa didn't mind the attention he received on Miami Vice if he actually made his way through his time on the show since it's evident that he was usually bound to do what he felt like doing a lot of times, as his stint on Saturday Night Live showed many years ago. Or perhaps it came with age, the maturity that was needed to simply perform and not act out whenever the mood struck him. One has to admit that Frank was entertaining in his day and his off-the-wall behavior was sometimes more amusing than anything that was scripted. But the fact that he was able to make it through the show is a testament to the fact that he could work with people as long as they were willing to work with him.
In season 3 Viggo Mortensen partnered up with Lou Diamond Phillips to play two junior detectives working a case with Crockett and Tubbs. But when a deal goes bad and Viggo is killed, his partner becomes convinced that Tubbs is dirty. pic.twitter.com/A6DKnaK22g

— Daniel Holland🎗🏴󠁧󠁢󠁷󠁬󠁳󠁿 ॐ (@DannyDutch) August 4, 2021
One has to remember that Benicio Del Toro was once a younger man, still trying to break into the spotlight where he would eventually shine so bright. But seeing him as a younger man without the lines in his face and the thousand-yard stare that he's so good at giving, it's a little disorienting. But then again one should be able to recall movies in which he was far younger when he wasn't quite as imposing. In any case, the number of different actors that have come and gone on Miami Vice during its run was impressive to say the least, especially since most of these stars have already been famous for a good amount of time or went on to become famous for a while. Seeing Ed O'Neill as a drug lord was pretty funny since it's one of the last roles that anyone would think of after watching Married…With Children. The same can be said for a lot of the actors, but it's still pretty cool that they showed up on this program.
Tell us what's wrong with this post? How could we improve it? :)
Let us improve this post!