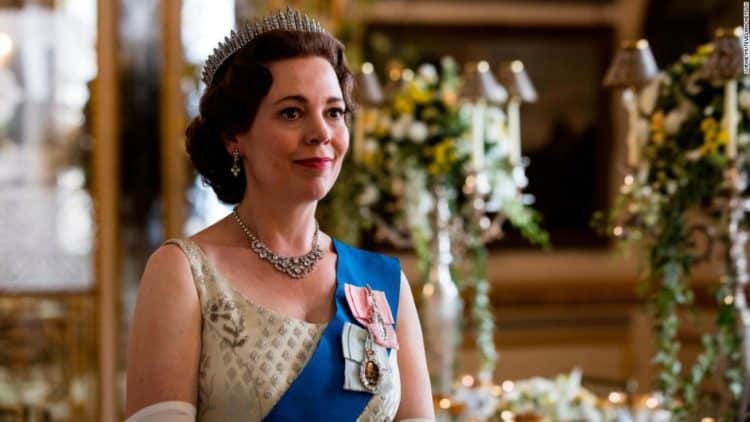 Season 5 of The Crown will premiere on Netflix in November 2022. Imelda Staunton will take over from Olivia Colman as Queen Elizabeth II and Jonathan Pryce replaces Tobias Menzies as Prince Philip. With a stellar cast in place, the next question is what exactly will the penultimate season cover? Season 4 took a deep dive into the 1980s with the introduction of Diana, Princess of Wales, Margaret Thatcher, and the early cracks in Charles and Diana's mismatched marriage. Ending at Christmas 1990, this positions season 5 to pick up right where the finale left off, and cover the most disastrous decade of the Queen's reign–the 1990s. One scandal and tragedy after the next plagued the British monarchy in the 90s, and it's certain Peter Morgan will dramatize most of this. Here are some pivotal moments from recent royal history that could be covered in season 5.
The War of the Wales's
It is common knowledge now the Prince and Princess of Wales had a toxic marriage. Season 4 brilliantly captured the early years of the doomed marriage of Charles and Diana, and we can expect season 5 to dive into the most tragic parts of Diana's final years. In 1992, Diana spoke with author Andrew Morton where she revealed to him her inner torment. The pressures of joining the most famous family in the world, her battle with bulimia, her husband's continued affair with Camilla Parker Bowels and much more were turned into a bestselling book in the summer of 1992. Additionally, Prince Charles and his mistress were also caught in a scandal in 1992 when tapes were leaked to the press of a private (and steamy) phone call they shared in 1989. Charles and Diana will be portrayed by Dominic West and Elizabeth Debicki respectively. It is likely that the Charles and Diana drama will fill many of the storylines in the upcoming season. Even though dialogue written for the show is 100% imagined, Dominic West and Elizabeth Debicki certainly have the acting prowess to bring alive one of modern history's most doomed relationships.
Andrew and Fergie
Charles and Diana weren't the only royal couple to fall apart in the 90s; the Duke and Duchess of York also walked through fire in full view of the press and the public. Sarah Ferguson (Fergie) had an affair with her financial advisor that resulted in paparazzi photographing the two in kinky, compromising positions. Both Sarah and her husband Prince Andrew constantly made fools of themselves on royal engagements since their marriage in 1986, therefore it was only natural their union would be brief and messy. The couple separated in 1992 and divorced in 1996. It is unclear who will portray Andrew and Fergie in season 5. No matter who is cast as Fergie, the embarrassment that followed her in 1992 after the publication of the paparazzi photos will be a difficult task to recreate.
The Fire at Windsor Castle
Also in 1992, which the Queen labeled her annus horribilus (terrible year), a fire erupted in the 1,000 year old Windsor Castle in November of that year. Priceless royal treasures dating back to the medieval era were lost, and smoke, fire, and water damage covered an entire wing of the fortress. This event was no doubt very traumatic for the Queen inside of a year that saw one scandal play out after the next. One thing this series does not shy away from is cost-cutting, and the 100 million dollar budget attached to the first season is proof of this. But even with cost not being an issue, recreating a devastating fire inside the world's oldest castle would be a tall order production wise. Even if the event is not shown, it will likely be referenced.
John Major
Of all the Queen's prime ministers that have served her since 1952, John Major shared a cordial and carefree rapport with her similar to her first head of government Winston Churchill back in season 1. Johnny Lee Miller is set to portray Major, and it looks like he will have a season long arc since his time in office spans nearly the entire decade. Some of his obstacles in office include a recession when he takes over from Thatcher in 1990, the crash of the pound sterling in 1992, and the rise of Tony Blair's "New Labour" movement in 1994 which led to his party's landslide election in 1997. Major's time in office lacks the fireworks of a Thatcher or a Churchill, but his breezy and cordial relationship with the Queen will likely be touched upon in the upcoming season.
Diana's Panorama Interview with Martin Bashir
By November 1995, Charles and Diana had been separated for nearly three years, and instead of healing their rift, the living of separate lives actually further divided the future King and Queen. When Diana sat down for a secret interview with the BBC's Martin Bashir for Panorama, she wasn't yet clear on just how explosive this breach of royal protocol would become when it aired. For one hour, the future Queen revealed private and intimate details about her life and marriage, even going so far as to say that her husband was unfit to succeed to the throne upon the death of the Queen. The UK had never heard such raw emotion and blunt honesty from a senior member of it's royal family, and it would be surprising if Peter Morgan does not recreate this iconic moment in recent royal history.
Charles and Diana's Divorce
In August 1996, and largely due to the fallout of the Panorama interview, the Queen ordered the Prince and Princess of Wales to divorce. Charles and Diana's divorce was the first divorce of an heir to the throne in the history of the monarchy. It was a shocking moment, but by this time, there was little left to shock the nation when it came to the Wales marriage. It is unclear when exactly season 5 will end, but since Elizabeth Debicki is cast for this season and the final season, Diana's tragic death may be reserved for season 6. That leaves the divorce of Charles and Diana as a possible season 5 finale.
Tell us what's wrong with this post? How could we improve it? :)
Let us improve this post!