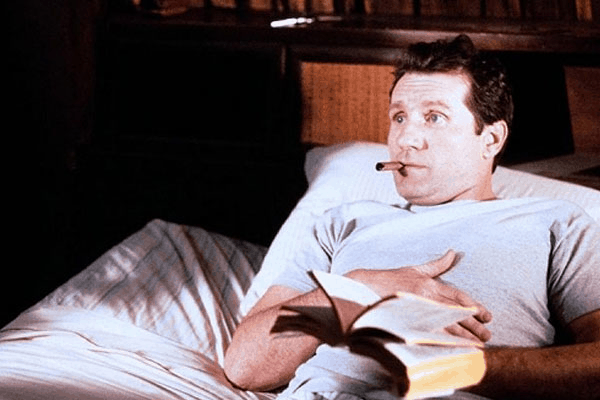 You might recognize him as Al Bundy from "Married with Children" or Jay Pritchett from "Modern Family", but the truth is that Ed O'Neill has actually held a few memorable movie roles as well despite several of them being fairly brief. The main reason why he's so recognizable is that in in the 1990s he became the working man's icon by portraying his role as Al Bundy, a man that didn't have much, wasn't overly intelligent, and had to deal with the constant struggle of a life that he'd never wanted for himself. Despite his fame on the small screen however O'Neill often played a very different character on the big screen.
Here are the five best movie roles of Ed O'Neill's career:
5. Mr. Litwak – Wreckit Ralph
As a voice actor O'Neill is perhaps one of the most recognizable talents thanks to his speech patterns and unmistakable tone. As Mr. Litwak he gets to be funny, charming, and even a bit goofy which seems to suit O'Neill quite well. Despite being a small role in this Disney film, fans of O'Neill no doubt were touched to find that he played some small part of making the movie complete.
4. Himself – Entourage
Actors often seem to find humor in getting to show their real selves on screen, and O'Neill is no exception. In this role, which is still small, he seems more like his character Jay Pritchett than anything, but it is a role that he has said that he thoroughly enjoyed for its realism and freedom. Despite the fact that he is still acting in this film O'Neill states in some cases there are very real life experiences that play out in such a manner as is portrayed.
3. Det. Pauli Selitto – Bone Collector
This is definitely one of O'Neill's more affable roles as he plays a secondary part next to Denzel Washington and Angelina Jolie. While he comes and goes throughout the film his presence is still felt as he is playing an old friend and associate of the lead actor. As roles go this one wasn't all that deep or fully developed, but it was entertaining and showed a more whimsical side to O'Neill's acting talents.
2. Glen – Wayne's World
Some might call this character a bit dark for O'Neill, but considering that the role is based within a comedy film it seems more humorous than anything. As Glen, the manager of a popular donut shop, O'Neill is a bit unbalanced, filled with bits and pieces of knowledge that don't seem pertinent to anyone else, and has an almost savage outlook on life that others find a bit disturbing but ultimately harmless.
1. Dutch Dooley – Dutch
Far from being his first starring role, playing as Dutch Dooley was no doubt one of O'Neill's moments in the sun. Despite the fact that the film didn't earn high praise from critics and fans alike, it was still a touching role that showed a softer side of O'Neill and a chance for him to develop his acting skills to a level that allowed him to be more believable as one of the greats.
Conclusion
While it's up for debate as to whether or not he's reached legendary status as an actor, the reality of Ed O'Neill's acting career is that he has been well established and more than a little successful for years. If he is remembered solely for his TV roles then it is because his big screen performances were never given the credit they were due. But fans of O'Neill will no doubt agree that his star is one of those that shines the brightest.
Tell us what's wrong with this post? How could we improve it? :)
Let us improve this post!