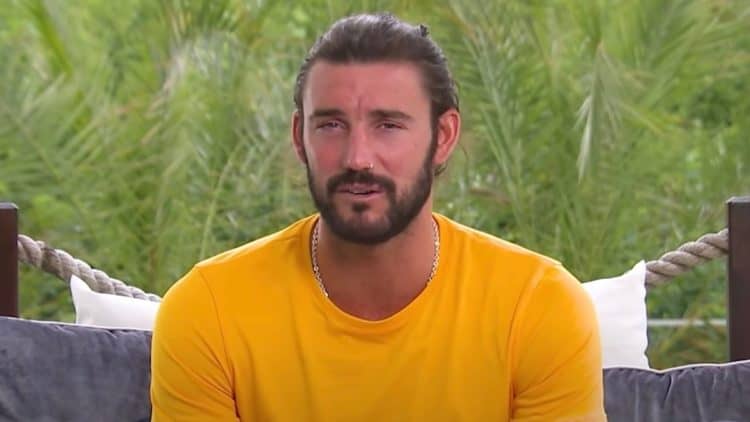 There used to be a time when being on a reality TV show was a one-and-done kind of thing, but in recent years it's become a legitimate career path. After appearing on Survivor Spain 17, Logan Sampedro has managed to keep himself in the entertainment industry. It was recently announced that he will be joining the upcoming season of MTV's The Challenge, and people are already getting excited. Many believe that his experience on Survivor will make him a fierce competitor. Although we still have a couple of weeks until The Challenge airs, the anticipation is already building. Keep reading to learn 10 things you didn't know about Logan Sampedro.
1. Logan Isn't His First Name
Although it's not uncommon for people in the entertainment industry to use stage names, people in reality TV typically use their real names. So, many people will be surprised to know that Logan isn't exactly his name. Logan's first name is actually Daniel although it appears that Logan is his middle name.
2. He Has An Account On Cameo
During his time on TV, Logan has built a fan base that includes people from different parts of the world. His growing fan base will be happy to know that they now have the opportunity to connect with Logan on a personal level. He records and sells videos on Cameo for $30. His current turnaround time for videos is about five days.
3. He Has Two Different Color Eyes
People may have noticed that Logan's eyes are distinctly different colors. While this is a condition that people can be born with, that wasn't the case for Logan. In 2019, Logan was involved in a freak accident when he was hit in the face with a drone while vacationing in Ibiza. Initially, doctors thought he would lose his eye. Fortunately, it was able to be saved, although the color is permanently changed.
4. He Loves To Read
There are some people who are under the impression that Logan is nothing more than a pretty face, but that couldn't be any further from the truth. He also loves learning new things and reading is one of his favorite ways to do that. Occasionally, he'll even share photos of what he's reading on social media.
5. He's All About Staying Active
Logan has always loved to keep himself in good shape. That doesn't mean that he likes to spend countless hours in the gym, though. There are a number of ways that he likes to stay active and this will definitely work in his advantage during her time on The Challenge.
6. He's A Dog Dad
As far as we know, Logan is single at the moment and he doesn't appear have any children. However, that doesn't mean that he hasn't started a family. He is a very proud pet parent and his dog is his pride and joy. Unfortunately, he hasn't shared many cute puppy pics on his Instagram profile.
7. He Spends A Lot Of Time Outdoors
Logan is definitely an outdoors kind of guy and he loves doing a wide variety of things including surfing, scuba diving, and off-roading. That explains why he was interested in being a contestant on Survivor. These qualities will also work in his favor while on The Challenge.
8. He's A Pageant Winner
Being on reality TV isn't the first time that Logan has been in the spotlight. He's also gotten some attention in the pageant world. In 2017, he was crowned Mr. Global Spain. We weren't able to find any information to determine whether that was the first pageant he competed in and/or won. However, it doesn't appear that he has been in any pageants since then.
9. He Loves To Travel
If there's one person who's always down for an adventure, it's Logan Sampedro. He loves having new experiences, and traveling allows him to do that. Over the years, he's gotten the chance to visit some beautiful places including the Maldives and Australia. He also got to travel to Croatia which is where The Challenge: Spies, Lies & Allies was filmed.
10. He Has A Close Relationship With His Mom
For the most part, Logan has done a good job of keeping his personal life away from the spotlight. One thing he has made clear, however, is that his mom is one of the most important people in his life. He has shared several photos of the two of them together and it's obvious that they have a very tight bond. Outside of that, however, we don't have any information about his family or his upbringing.