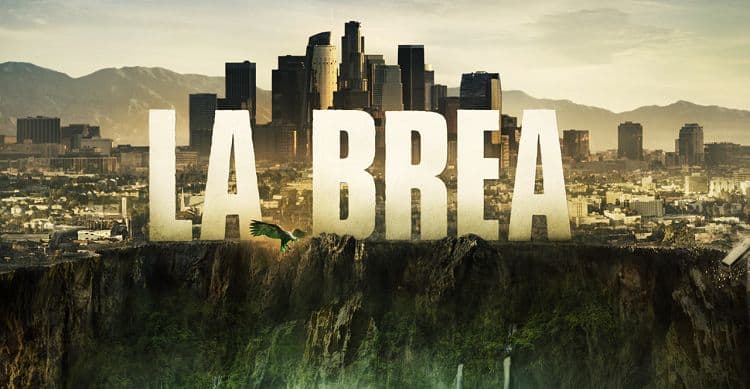 Every once in a while, there's a show that comes along and completely takes viewers by storm. NBC's new series, La Brea, appears to be one of those. In the show, a large sinkhole opens up at the La Brea Tar Pits in Los Angeles. However, instead of falling to their deaths, the people who are pulled into the hole find themselves in a strange new place. They quickly realize that they're going to have to work together in order to survive, but doing that is much easier said than done. The show is fresh, unique, and features an amazing cast. Since many of the cast members haven't had any major roles prior to the show, lots of viewers are interested in learning about them. Keep reading to meet the cast of La Brea.
Natalie Zea as Eve Harris
Natalie was born and raised in Houston, TX and she has been acting professionally for more than 25 years. Although she may not technically be a household name, she has had a very impressive career that includes roles in some pretty impressive shows including Justified, Californication, and The Following. Natalie is the kind of actress who can move between genres with ease, and she has no problem playing a wide variety of characters. No matter what kinds of projects she's working on, she always manages to bring something special to every role. Outside of acting, Natalie really loves spending time with her family. She is married to actor Travis Schuldt and the couple has one child together.
Eoin Macken as Gavin Harris
With a handsome face and a captivating presence, it's very easy to see why the camera loves Eoin Macken so much. Eoin was born and raised in Ireland and it was there where he developed an interest in acting. Eoin was a college student at the University College Dublin when he began his acting and modeling careers and it didn't take him long to find success. As a model, Eoin has worked with several major brands including Abercrombie and Fitch and Ralph Lauren. As an actor, he has built a solid resume that includes more than 40 credits. Although most of his on-screen work has been in movies, Eoin was no stranger to TV when he earned the role in La Brea. He had a main role in the series The Night Shift from 2014 to 2017 and he was also in a show called Nightflyers.
Chiké Okonkwo as Tye Coleman
Chike Okonkwo was born and raised in England, and it's probably safer to say that he's better known to British viewers than he is to Americans. However, La Brea isn't his first time being part of an American production. Some of his other credits include the BET series Being Mary Jane as well as the 2016 movie The Birth of a Nation. Chike has also done some voice work in video games such as Call of Duty: Vanguard and Killzone: Mercenary. In addition to La Brea, Chike also has a couple of other projects coming down the pipeline.
Karina Logue as Marybeth Hill
You may not know Karina Logue by name, but there's a pretty good chance you've seen her in something. Karina began her professional acting career during the mid-90s, and she has earned nearly 70 on-screen credits. Prior to La Brea, Karina had been in several successful shows including NCIS: Los Angeles and Law and Order: Special Victims Unit. Karina's versatility as an actress has allowed her to play a wide variety of characters, and she always brings her A-game to every project she's a part of.
Ione Sky as Jessica Harris
Ione Sky was born to be a performer, and you'll probably agree once you learn more about her background. She was born in England and is the daughter of a model and a folk musician. Her father, who performs under the stage name Donovan, has had a very successful music career. Despite being from the UK, Ione was raised primarily in the United States. She started her acting career in the mid-80s and has worked consistently ever since. However, many of her roles have been on the smaller side.
Zyra Gorecki as Izzy Harris
If Zyra Gorecki's face doesn't look familiar to you, that's probably because you've never seen it before. La Brea is only her second on-screen appearance and her debut was a very small role in an episode of Chicago P.D. in 2016. However, despite being new to the industry, Zyra's performance in La Brea is already getting her a lot of attention and her story is one that makes her success even more meaningful. When Zyra was 13 years old, she lost her leg in a logging accident. Although the setback could've easily caused her to give up on her goals, she knew that she wanted to set an example for others that anything is possible. She started her career as a model and ultimately learned about the opportunity to audition for La Brea through one of her friends. During an interview with Glamour, she said, "I adore that they wanted an actual amputee for the amputee character. Huge". Even though she has achieved a lot of great things, she has been open about the fact that she's struggled with depression and anxiety. She hopes to use her platform to spread awareness.
Jack Martin as Josh Harris
Jack Martin is another actor who is so new to the industry you've probably never heard of him prior to La Brea. The show is only his second on-screen role and it is his biggest. Jack is a graduate of Georgetown University, but he also studied acting through a program at New York University. Jack is currently based in the Los Angeles area.
Veronica St. Clair as Riley Velez
La Brea is one of those shows that people will look back on as the start of lots of talented actors' careers, and Veronica St. Clair's name will be on the list. The series is her first major TV appearance and she isn't letting it go to waste. Her portrayal of Riley Velez is earning her a lot of attention and it's clear that she has a very bright future ahead of her. She doesn't have any new projects in the works at the moment, but we feel confident that we'll see a lot more of her in the future.
Jon Seda as Dr. Velez
Unlike many of the other cast members in La Brea, Jon Seda isn't new to the industry at all. He has 30 years of professional acting experience under his belt, and he's had a very successful career. Prior to La Brea, he was a series regular in Chicago P.D. where he played Antonio Dawson from 2014 to 2019. Although Jona Seda chose a career in the entertainment industry, acting wasn't always his main focus. Before becoming an actor, he had a successful amateur boxing career and he played on competing in the Olympics. Little did he know, however, that his love for boxing would eventually lead him right to acting. In 1992, he auditioned for a boxing movie called Gladiator and he ended up getting a much bigger role than he anticipated.
Rohan Mirchandaney as Scott Israni
Rohan Mirchandaney is an Australian actor who has spent the majority of his career working on Australian productions. As a result, he may not ve that well known among people in the United States. Hopefully, however, his role in La Brea will change that. On top of his work as an actor, Rohan also has experience behind the scenes as a writer and a director.
Lily Santiago as Veronica Castillo
Lily Santiago is still in her early 20s, and she's working hard to lay a solid foundation for a long-lasting career in the entertainment industry. La Brea marks her first TV role and it has the power to open up more doors for her in the future. Lily's father, Ruben Santiago-Hudson is also an actor. Some of his most well-known credits are Castle and Billions. Additionally, Lily has a twin brother named Trey is also an actor.
Chloe De Los Santos as Lilly Castillo
Chloe De Los Santos is only 14 years old, but she certainly isn't your average teenager. The talented young actress made her first on-screen appearance in 2015 and she has been working her way up to bigger opportunities ever since. Chloe is also going to be in an upcoming TV series called Fam Time. However, it's unclear exactly when the series will debut. Being a child star is never an easy thing to navigate, but so far it looks like Chloe has a great head on her shoulders and a strong support system.
Josh McKenzie as Lucas Hayes
Between his good looks and natural acting skills, it's safe to say that the camera loves Josh McKenzie. Even before La Brea came along, Josh was already establishing himself as a talented actor, and this series will only push him forward in achieving that goal. In addition to being an actor, Josh is a director, producer, writer, and composer. His fans will also be happy to know that he has quite a few projects in the works that will be released between 2021 and 2022.