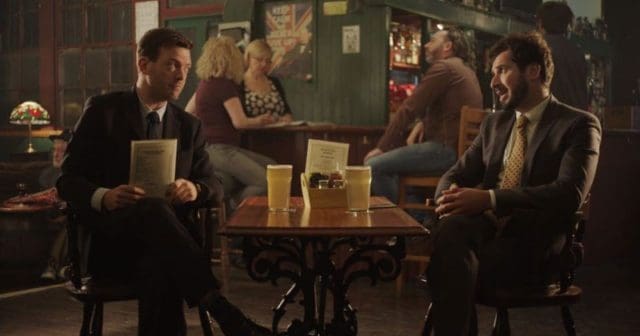 I gotta be honest, I'm extremely surprised this hasn't been done before but "well done" to these guys for coming up with this. The fact that this is catered to BBC is meaningless. This is 100% universal so you could basically rename this "if friends talked to each other like news reporters speak." And that's exactly what these guys did. It's pretty darned funny if you ask me. In case you're wondering who these two guys are.
"Bad News" is a sketch comedy by Mid-Brow that was recently named an 'official selection' at the 2017 LOCO Comedy Film Festival. The premise goes something like this:
When some people are unable to switch off from work, it can be fairly noticeable. We see one particular group of friends who are suffering more than most and hear how it has even started affecting one of the group's home life.
Check out the video below: