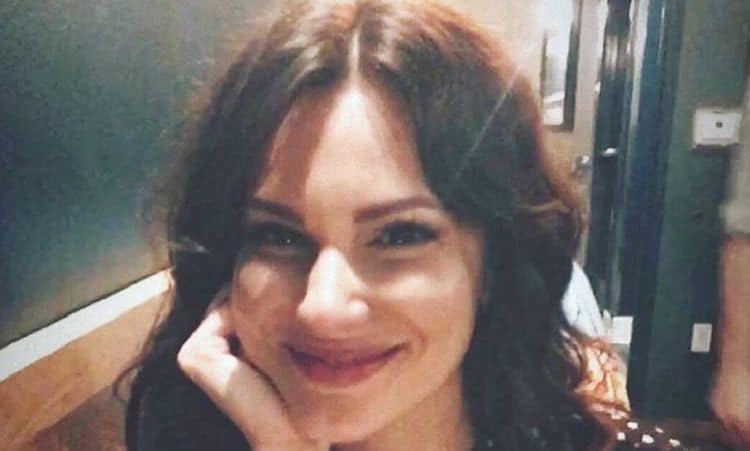 Most people who are familiar with Briana Lane's work would probably agree that she was born to be in front of a camera. The talented actress has been in the industry for the last 15 years and during that time she has gone from a struggling actress to a soap opera star. She has had dozens of roles throughout her career, but many people will probably recognize her from the satirical TV program The Desk. More recently, she has also become a soap opera star thanks to her role as Brook Lynn Quartermaine in General Hospital. She hasn't made any film or TV appearances in 2021, but we know that we haven't seen the last of Briana. Keep reading for 10 things you didn't know about Briana Lane.
1. She's From L.A.
There are people from all over the world who go to great extremes to be able to move to Los Angeles. Luckily for Briana, she was born and raised there which meant she had easier access to auditions and other opportunities. She even attended UCLA where she studied musical theater.
2. She's Been A Host
When most people think of Briana's career in the TV industry, acting is the first thing that comes to mind. However, Briana also has a lot of hosting experience under her belt. In fact, she has held hosting positions with some of the most popular networks in the business including CBS and E! News.
3. She's A Musician
Briana is a creative person through and through, and acting is just one of the ways she likes to express herself. Music is also a very big part of her life and she has been singing for many years. She has performed as both a solo artist and as a member of a band. At the moment, it doesn't appear that she's ever released an album.
4. She Likes Helping Others
Lots of people in the entertainment industry have been accused of not doing enough with their good fortune, but Briana has always given back to others. Donating her time and money to the causes that are important to her has always been one of Briana's major priorities. She has worked with several charity organizations over the years including The Arthritis Foundation and UNICEF.
5. She's Worked Behind The Scenes
Remember when I said that Briana is a creative person all around? I wasn't joking. On top of acting and music, she has also done a lot of things behind the scenes. She is a writer, director, and producer who has worked on several projects over the years, most notably a TV series called Couch People.
6. She Loves Nature
Even people who have access to money and fancy things will often tell you that it's the simple things that are the most enjoyable. Briana would likely agree. Briana loves spending time outside and she appreciates every chance she gets to experience the beauty of nature. Some of her favorite outdoor activities include swimming and hiking.
7. She's Done Voice Acting
Singing isn't the only thing Briana has used her vocal skills for. She has also done a good amount of voice acting over the years. From 2007 t0 2008, she was the voice of all of the female characters on the animated series Danny Bonaduce Life Coach. It's unclear if she has plans to do more voice acting in the future.
8. She's A Dog Mom
Briana may not technically have any children, but she's still a mom in her own right. She is a very proud pet parent and her dog, Foxy, is her pride and joy. Even though she hasn't made a separate Instagram account for her fur baby, Foxy has her own highlight section on Briana's profile.
9. She Has Some Helpful Advice For Up And Comers
At this point in her career, Briana has been around long enough to know what it takes to make it in the industry. When asked if she had any advice for people wanting to succeed as musicians or actors, Briana told Digital Journal, "Be as authentically you as possible. No one is exactly like you so you truly are your own superpower. Oh and embrace all sides of yourself— even the ones you aren't the most proud of. I think it makes us more well rounded as artists when we own everything and learn to integrate it into our work."
10. She Was Nominated For An Emmy
At the end of the day, every actor's career will be measured by how many major awards they've won or been nominated for. In 2021, Briana received the highest honor in daytime TV when she was nominated for an Emmy Award for Outstanding Guest Performer in a Drama Series for her work in General Hospital.