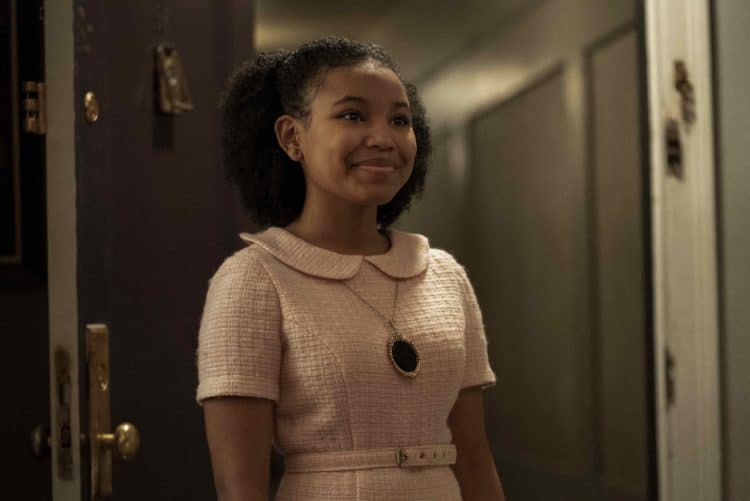 Ariana Neal is only a teenager, but when it comes to her acting skills she is far beyond her years. The up-and-coming star earned a major role in the new Netflix series Archive 81, and the role has been getting her lots of attention. Her character, Jess, is a teenage girl who lives in an apartment building in New York City that holds a bizarre mystery. Playing Jess has given Ariana the chance to show the wide range of her acting skills and it's clear that she has the potential to have a long-lasting career in the entertainment industry. You may not be familiar with her name just yet, but you should definitely get used to hearing it. Keep reading to learn 10 things you didn't know about Ariana Neal.
1. She Is A Triple Threat
Acting is what has put Ariana on the map, but it certainly isn't the only creative talent she has. She is also a singer and a dancer. That said, it's unclear if she has plans to pursue either of those on a professional level. However, being able to do multiple things will come in handy for her regardless.
2. Archive 81 Is Her First TV Role
Despite her young age, Ariana has already been acting professionally for more than a decade. But even though she's already built a pretty solid resume, Archive 81 is actually her first role in a TV show. Prior to the series, her only on-screen roles have been in movies.
3. She Was Cast to Play Nicki Minaj
Nicki has gotten lots of cool opportunities in her career, and one of them was the chance to play well-known rap artist, Nicki Minaj. Ariana was cast to play a young version of Minaj in a TV series that was announced several years ago. However, the show never aired.
4. She Is Passionate About Human Rights
Teenagers have a reputation for being self-centered and careless, but those are two words that people would probably never use to describe Ariana. She has already developed a strong passion for several major issues, and she isn't afraid to use her platform to stand up for the things that are important to her. As her career grows, it'll be interesting to see which causes she chooses to get behind.
5. She Likes Her Privacy
There are lots of people in the entertainment industry who love sharing their every move with the world. Over the years, however, we've seen how oversharing can have negative consequences for people in the spotlight. That said, it's not too surprising that Ariana has chosen to take a much more private approach to her career.
6. Family Is Important To Her
We may not know much about Ariana's personal life, but what we do know is that she is a very family-oriented person. Based on her Instagram profile, it's clear that she has great relationships with both of her parents and they appear to be very supportive of her career as an actress. It's unclear whether she has any siblings.
7. She Was On America's Got Talent
According to her resume, she appeared as a singer in the fifth season of America's Got Talent. However, we couldn't find her name on the list of contestants for that — or any other — season, so we aren't sure exactly what her role was in the show. However, we do know that she has competed on other talent shows including Henry Has Talent which takes place in Georgia.
8. She Has Theater Experience
In addition to what she's done on the screen, Ariana has also shared her talents on the stage. Unfortunately, we weren't able to find a list of her theater credits. However, now that her on-screen career has really started to gain traction, there's a good chance she will continue to focus primarily on movie and TV roles.
9. She Has Done Commercials For Major Brands
There are countless actors who started their careers by doing commercials, and Ariana is one of them. She has gotten the opportunity to work with several well-known brands including KFC and Moe's Southwest Grill. Ariana has also done print advertisements for companies such as Smucker's.
10. It's Unclear If She Has Formal Acting Training
Ariana is definitely a natural when it comes to acting, and it's clear that she was always meant to be a star. While there's no denying the fact that she has worked hard to get where she is, we weren't able to find any information on whether Ariana has undergone any kind of acting training. What we do know, though, is that she has taken dance lessons.
Tell us what's wrong with this post? How could we improve it? :)
Let us improve this post!