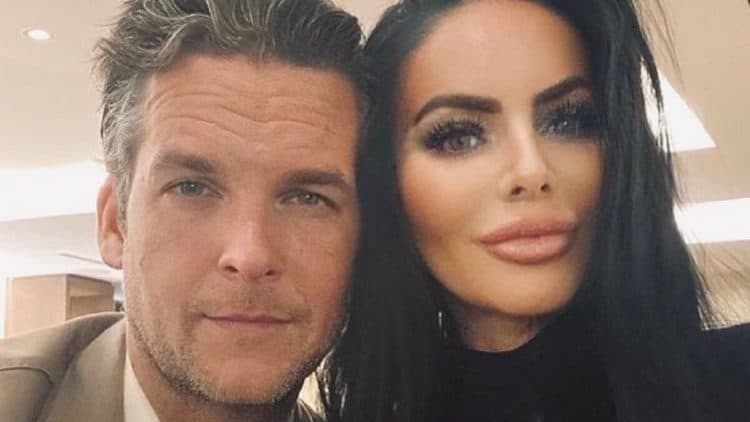 Any time a person enters into a relationship with someone who is in the public eye, they should understand that they will more than likely end up in the public eye as well. This also means that they will have to deal with a level of scrutiny they may not be used to. Mariah Fineman has recently learned this the hard way. Best known for her relationship with 90 Day Fiance star Tom Brooks, Mariah has gotten some backlash after she revealed that she did not get the COVID-19 vaccine and believed it was poisonous. Many people were shocked by her response and all of the criticism she's gotten has resulted in both her and Tom taking a break from social media. Keep reading to learn 10 things you didn't know about Mariah Fineman.
1. She Was Born In Lebanon
Mariah was born in Lebanon but has lived in the United States for most of her life. She moved here with her family when she was about six years old to escape the violence that was occurring in her home country. Although American culture is now a big part of who she is, she is still very proud of her Lebanese roots.
2. 90 Day Diaries Is Her Only TV Experience
From what we can tell, Mariah has never been on any TV show other than 90 Day Diaries. There's also nothing to suggest she has attempted to get on other shows in the past. Despite that fact, there are some people who think she is just using her relationship with Tom as a way to get attention and get into the entertainment industry.
3. Some People Have Raised Questions About Her Business
Mariah proudly thinks of herself as an entrepreneur, but there are some viewers who have started to question whether or not she is actually a business owner. She is the president of greenONE Holdings and is affiliated with a company called iDrink which some have accused of being a multi-level marketing (MLM) company.
4. She's A Mom
Out of all of the things Mariah has accomplished over the years, nothing makes her more proud than being a mom. Her son is her pride and joy and she loves spending as much time with him as possible. Since Mariah has set her Instagram account to private, we weren't able to get a glimpse into her family life.
5. She Likes Giving Back To Others
Giving back to others seems to be something that is important to Mariah and she likes to use her platform to help when she can. According to her Instagram bio, Mariah is a philanthropist. However, we weren't able to track down any causes she's supported or charity organizations she's partnered with.
6. She's Been Married
Mariah was married to a man named Niel Fineman, but it's unclear if they are legally divorced or just separated. Neil also appeared to be affiliated with greenONE Holdings. According to an article from the Associated Press, Neil was named one of the 30 best CEOs of the year in 2020.
7. Education Is Important To Her
Like many people who immigrated to the United States for a better life, Mariah was taught that education was one of the most important keys to success. As a result, she has always wanted to learn as much as she can. Although it appears that Mariah does have a college degree, we aren't sure what school she attended or what subject her degree is in.
8. She Loves Interacting With Fans
Now that Mariah has gotten a taste of the spotlight, she seems to really be enjoying it. She loves being able to connect with her followers on social media and she's done some Q&As on Instagram. Unfortunately, her love for interacting with fans is what got her caught up in making anti-vax statements.
9. She May Have Had Some Cosmetic Work Done
Over the last several years, cosmetic procedures have made some serious advances. There are not several non-invasive ways for people to make big and small changes to their appearance. Although we don't know for sure, it appears that Mariah may have had some work done based on newer pictures of her vs. a slightly older photo used in My Vegas Magazine in 2018,
10. She Likes To Inspire Others
Things in Mariah's life haven't always been easy, but she has always managed to beat the odds. Now she hopes that her journey can help other people realize they can accomplish anything they set their minds to. Mariah is especially passionate about inspiring and empowering other women.