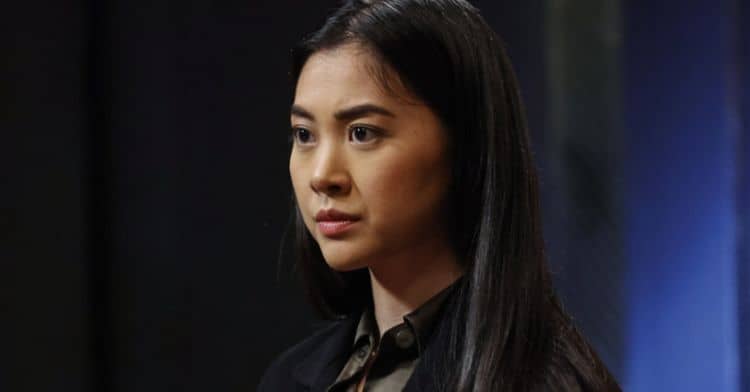 Laura Sohn is still relatively new to the professional acting world, but she's already found a good amount of success. She got a life-changing opportunity in 2019 when she was cast as Alina Park in the TV series The Blacklist. Now that her time on the show has come to an end, lots of people can't help but be sad. However, they're also looking forward to seeing what the future has in store for Laura. Unfortunately, it doesn't appear that she has any upcoming projects in the works, but I think it's safe to say that we're going to be seeing plenty more of her on our screens in the years to come. Keep reading for 10 things you didn't know about Laura Sohn.
1. She's a New Jersey Native
Laura was born and raised in New Jersey, however, we weren't able to track down any specific details about her upbringing. Although she will always be proud of her Jersey roots, she ultimately made the decision to relocate to New York City to grow her acting career.
2. She Studied Acting
Acting is a very competitive field, and actors have to do what they can to give themselves a little bit of an edge. For Laura, part of doing that included undergoing formal acting training. She has a BFA degree in acting from the Mason Gross School of the Arts in New Jersey.
3. She Has a YouTube Channel
Laura Sohn isn't a YouTuber by any means, but she does have a YouTube channel. The account was created in the summer of 2011 and only has 64 subscribers. There are no videos on the channel at the moment, and it's unclear if she ever uploaded any content in the past.
4. People Love Her Feet
Laura's acting skills are what made her famous, but they certainly aren't the only thing people love about her. Evidently, there are also a lot of people out there who have a thing for her feet. According to Wikifeet, Laura's feet have earned a 4.5-star rating. Those who want to see what all the hype is about can visit the website to see photos of her feet.
5. She Hasn't Shared Her Reason for Leaving The Blacklist
When news broke that Laura wouldn't be returning to The Blacklist for its 10th season, lots of people had questions about her seemingly random departure. Unfortunately, they're going to have to sit with those questions for a little while longer. Laura hasn't shared any details on why she is no longer a part of the show, and it's unclear if she ever will.
6. She's Not Really Into Social Media
Social media is the first place people go when they want to see what their favorite celebrities are up to. However, Laura's fans won't have much luck in that regard. Although she does have an Instagram account with more than 24,000 followers, she has only posted 13 times since 2017.
7. She Isn't Afraid to Push Boundaries with Her Work
One of the coolest things about acting is that it allows people to step outside of themselves and portray people who may be very different from who they are in real life. This is something that Laura enjoys. She told Entertainment Weekly, "There's something really fun about pushing boundaries as an actor…" As her career continues, she will probably get the chance to push even more boundaries.
8. She Loves Poetry
Laura spends a good portion of her time creating content for other people to enjoy, but she also likes to be on the receiving end. Laura's Instagram activity makes it clear that she enjoys reading – especially poems. We weren't able to track down any information on whether she likes to write poetry as well.
9. She Only Has Three TV Credits
Laura's acting resume is a perfect example of quality over quantity. Sure, she may not have very many acting credits, but she still has an impressive body of work. To date, Laura has only had three TV roles (including The Blacklist). She also has one film credit for a small role in the 2020 movie Worth.
10. She's a Private Person
Working in the entertainment industry often results in an invasion of privacy that results in celebrities' personal lives becoming hot topics in blogs. Laura, however, has managed to avoid this so far in her career. She hasn't shared much information about her personal life. Instead, she has chosen to keep all of the focus on her work as an actress. It'll be interesting to see if she decides to open up more as her career continues to grow.