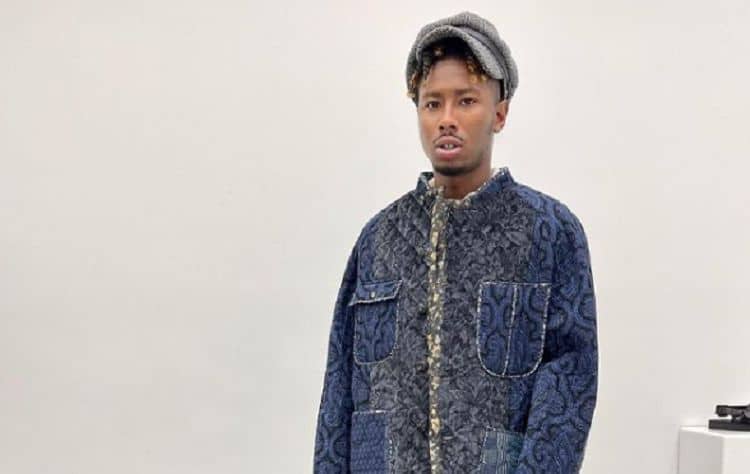 T.J. Atoms didn't always plan on becoming a professional actor, but that's exactly what he was meant to be. Over the last few years, he has proven himself to be a very talented young man, and he's excited to show the world what else he can do. He got his big break in 2019 when he was cast as Russell Jones AKA Ason Unique BKA Ol' Dirty Bastard in the Hulu original series, Wu-Tang: An American Saga. The role has allowed T.J. to share his skills on a large platform and it will likely open up even more doors for him. His fans will be happy to know that he is working on an upcoming movie called Fels High. Keep reading to learn 10 things you didn't know about TJ Atoms.
1. He's From Philadelphia
Unlike his character in the Wu-Tang series, T.J. isn't from New York. He was actually born and raised in Philadelphia which is another city that has a rich history when it comes to rap music. T.J. is very proud of his roots and he is currently splitting his time between New York and Philly.
2. He's A Musician
Even though T.J. isn't from New York, he does have something else in common with ODB. He is a musician and he was also in a rap group called Bakery Boys. The group was heavily inspired by Wu-Tang Clan. Having that experience was helpful when T.J. started to get into character.
3. He Got Into Acting By Accident
T.J. isn't the type of person who grew up wanting to be an actor. During an interview with The Source, he said, "Acting found me, man — I can't even lie. I was chillin' at this park in Philadelphia, and a lady came up to me. She liked my style and aesthetic, so she wanted me to be in this video that she was producing. I ended up being for a heavy metal band called August Burns Red. It was a full production and I just fell in love with acting after that."
4. He's Good Friends With The Wu-Tang Cast
Most people would agree that they don't go to work to make friends, but it's always nice when you can genuinely enjoy being around your co-workers, T.J. was fortunate to have that experience while filming Wu-Tang: An American Saga. He formed strong bonds with the rest of the cast and he genuinely enjoyed working with them.
5. He Was A Little Nervous About Playing ODB
Bringing ODB to life on screen was a big task, and T.J. wasn't sure if he was up for it at first. He told The Source, " [Ol' Dirty Bastard is] such a huge character to take on, and I didn't know if I could handle that responsibility at first…" However, he added, "I think people are attracted to my acting as ODB because it's raw."
6. He's A Skater
Acting and music aren't the only things that T.J. is interested in, he's also a real-life skater boy, In his free time, T.J. really enjoys skateboarding although it's unclear how long he's been doing it. Maybe one day he will get the opportunity to do an acting role that allows him to show off his skating skills.
7. He Hopes To Inspire Others
As an actor, T.J. always wants to make sure that his work is entertaining. However, when it's all said and done he hopes to do much more than that. He really wants to use his craft and his platform to inspire others. So far, I think it's safe to say that he's doing a great job.
8. He Originally Auditioned For The Role Of Raekwon
Anyone who has seen the Wu-Tang series would probably agree that T.J. is the perfect person to play ODB. They'll probably be surprised to know that that isn't the role he initially auditioned for. While talking to BlackFilm, he said, " I went in originally for the character of Sha Rader, who is Raekwon, and I think I did pretty good but I'm no Raekwon. So, they called me back in for Ol' Dirty Bastard".
9. He Has A YouTube Channel
T.J. has a YouTube channel where he mostly uploads vlogs. Even though his channel only has about 1,4600 subscribers, he has gotten more than 211,000 views. Despite the fact that things have been pretty busy for him lately, he's still been fairly consistent with posting videos.
10. He Wants To Continue Sharpening His Acting Skills
T.J. doesn't have any formal acting training, but that will likely change. He is the kind of person who loves learning new things and he is hoping to continue to level up in his craft. In doing so, his goal is to keep working and sharing his love for storytelling with people all over the world.
Tell us what's wrong with this post? How could we improve it? :)
Let us improve this post!