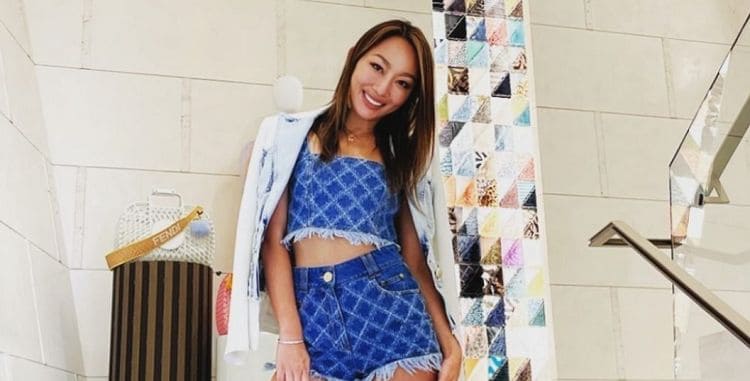 Anyone watching the second season of Bling Empire knows that Lean Qin is a new face, but that she is also the main bringer of the drama so far in season two. She's the woman who casually dropped the bombshell that Jessey – the man who was asked by his long-time girlfriend and the mother of his two kids, Cherie, to marry him on the season finale of the first season – has a totally separate family including a wife to whom he was married when he began dating Cherie. The major bombshell, however, is that this father of two is actually rumored to have two older kids with his alleged first wife. Leah is the friend who came onto the second season and casually mentioned that to a few others on the show, and now the two aforementioned people from season one will no longer appear in season two – and they don't seem to continue their friendship with any of the current cast members as a result. So, who is Leah – the woman who caused the nation a big shock?
1. She is a Tech Investor
Do we know exactly what this means? No, we don't. But we imagine that she has some shares in some technology companies and startups considering that is literally the epitome of a tech investor. We don't know which companies she's invested in, but it seems to be a lucrative business for her.
Real estate is big business if you know how to get into it and what to do with it. She seems to know both, and she's thriving. She fits right into the obscene wealth that shows up in this series, and she seems quite happy with the life she is currently living.
3. She is Good at What She Does
From what we understand, her real estate career is a big one. She was part owner and co-listing agent on a home in Calabasas in 2019 that was the biggest and most expensive home on the market back then. It was a 15/8 home with a movie theater, bowling alley, and much more. She was part of the construction team, too, and she calls it the biggest home the city has ever approved for construction.
4. She Sells Her Clothes
When she is finished with a look, it goes right to her Poshmark closet. She has an account called Leah's Closet on which she sells her gently used items. You can purchase items from her and feel like you are also part of the cast of this show.
5. She is Worth A Lot
While we don't know a lot about her net worth, there are some sites on the internet that suggest she's got a personal net worth of around $25 million. It's a nice net worth to have when you're young and successful, and she's made that work in her favor.
6. She's Got a Wealthy Family
What we do know about her is that she did not grow up poor. She is not the kind of woman who grew up without much to her name. What we know about her childhood is only that her parents were exceptionally wealthy and that they were both first-generation Chinese immigrants.
7. She's All About the Right People
When it comes to friendships with this one, she is all about finding those who level you up and bring out the best in you. She's all about finding friends who allow you to focus and be the best version of yourself. She's not working on friendships that drag her down or make her feel anything less than amazing.
8. She Knows Things Get Hard
In fact, Leah Qin is the kind of woman who knows that she can do things when they are hard, but she also knows that's when she needs to work hardest and do the most. She knows that times are tough on occasion, but being tougher is what you do.
9. She Loves the Water
She's a woman who is happy by the water. She does live her best life when she is close to the coast and near the water, and that means she's a lot like all of us.
10. She's Private
Lean Qin isn't talking about her private life. You can ask all you want, you're not getting anything from her. She's not saying a word about whether she is dating anyone, interested in anyone, or doing anything that might mean she's off the market. Her life is her own, and you're not invited to see the inside unless you're invited.Tech Investor