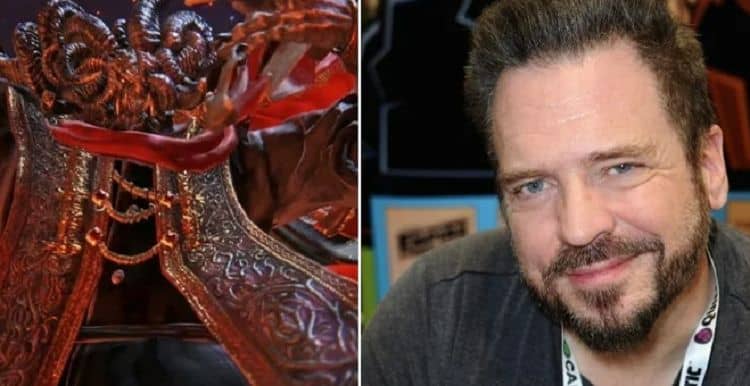 Con O'Neill was just a teenager when he started his professional acting journey, and he has been on an interesting ride ever since. After starting his career with several small roles, he got his first big break in 1994 when he was cast as Nick in a TV series called Moving Story. The last decade, however, has been especially lucrative for Nick. He has had roles in several successful projects and he has become known to people all over the world. He plans to keep the momentum going in the years to come and 2022 has already gotten off to a great start for him. In an industry where so few people stick around, Con has proven that he has more than enough staying power. Continue reading to learn 10 things you didn't know about Con O'Neill.
1. He Doesn't Like Talking About Acting
As an actor, it's easy to assume that acting is something that Con enjoys talking about. That isn't the case, though. During an interview with Northern Soul, Con said, "I'm always a bit wary about talking about acting in general because you always end up sounding like a wanker. My process is my process and I understand it. But when I try to explain it, I sound like a wanker."
2. He Likes His Privacy
Being in the entertainment industry often means that lots of people are interested in your personal life. However, sharing himself with the world isn't something that Con has ever been very interested in. He's always been on the private side and that probably isn't going to change.
3. He's Been on Broadway
Con has spent a good portion of his career in front of the camera, but he actually started his acting journey in the theater world and he's always loved being on stage. He was in the 1993 Broadway production of Blood Brothers and he earned a Tony Award nomination for his performance.
4. He Has More Than 80 Acting Credits
Let's face it, the entertainment industry is a very competitive place and nothing is ever guaranteed. For that reason, the fact that Con has 84 acting credits is very impressive. There's a very good chance that he's going to reach 100 credits within the next few years.
5. He's Drawn to Broken People
There are lots of people who shy away from those who are down on their luck, but Con isn't one of those people. While talking to Northern Soul, Con said, "I'm always attracted to slightly broken people who have a desire to get fixed." It's unclear if he meant he is drawn to these kinds of people in real life or playing these kinds of characters.
6. He Likes To Talk Politics
Con doesn't just like to use his voice to entertain, he also likes to use it to raise awareness of the issues that are important to him. He follows politics very closely and has made it clear where he stands on many topics. Con often uses his Twitter account to discuss political issues.
7. He Loves A Good Challenge
Playing roles that make him comfortable would be the easy thing for Con to do. However, that has never been his style. Con is the kind of actor who loves a good challenge and he seeks opportunities that allow his skills to grow. So far, I think it's safe to say that this has worked out very well for Con.
8. He's Worked On Video Games
Live-action work isn't the only thing that interests Con. He is also a talented voice actor and those talents have given him the chance to enter the video game world. In 2014, he voiced Titchy Gren in the video game Dark Souls II. He also voiced Mohg in the 2022 game Elden Ring.
9. His Career Advisor Tried To Discourage Him From Becoming An Actor
When Con decided that he wanted to become an actor, he told his career advisor at school. She didn't think that was such a good idea, though. Con told Northern Soul, "My careers adviser at my school in Wigan, when I said I wanted to be an actor, told me not to be so ridiculous, and why didn't I want to join the army."
10. He's A Dog Person
While it's true that we may not know much about Con's life outside of acting, we do know that he loves dogs. He shared a photo of himself and his dog on his Facebook page and it was a big hit among his fans. After all, the internet has always had a thing for cute puppy pics.
Tell us what's wrong with this post? How could we improve it? :)
Let us improve this post!