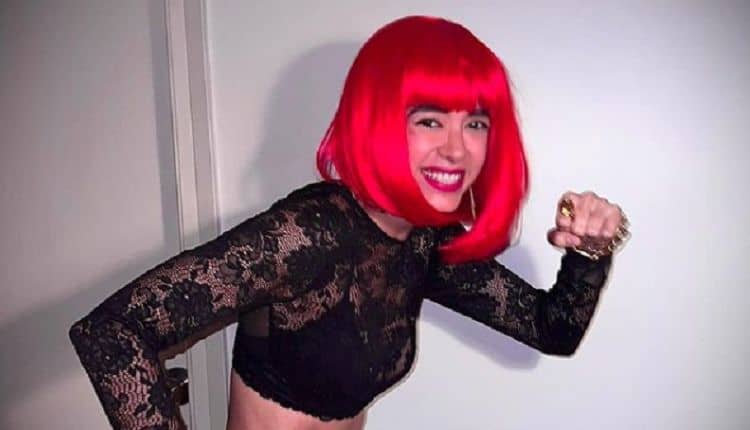 Saba Azad is familiar with seeing her name in lights. She's been working for well over a decade in the public eye, and she's accustomed to seeing people speculate about her personal life, the choices she makes, and everything in between. This Indian star is someone who is so talented, and she's so lovely that the press will not leave her alone. However, there are still so many things the world does not know about her even though she's been famously working in the public eye since 2008. Here's what we've uncovered.
1. She Uses a Stage Name
She was not born with the name she uses on stage. She was born with the name Saba Singh Grewal, but she chooses to use a stage name for her work. Fans don't know how old she is, either, because she does not disclose her date of birth or the personal aspects of her age.
2. She's a Famous Niece
She is a famous niece to a famous uncle, if that makes any sense. Anyone who knows anything about Indian film and television and theater knows the name Safdar Hashimi. He's a famed actor who spent most of his life making hits in the theater, and there are very few people in his part of the world who do not know his name well.
3. She Did Theater
Because of who her uncle is, she's been part of the theater since childhood. She's been able to work with her uncle's group, and she's been able to learn from the best of the best in the business. The truth is that there is nothing more difficult than theater work, and she has made it her own and done so much with that to help her in her current career path.
If you know the name Madboy/Mink, then you know Azad. She is one-half of the group. She and her friend, a fellow actor by the name of Imaad Shah, began their band back in 2012. Together, they have created some spectacular music and done some wonderful things.
5. She Was in a Relationship With Her Bandmate
The thing that is most curious about this young woman and her band is that she and her bandmate, Imaad also dated. According to reports, the two dated for more than seven years. It seems they moved in together at some point a year after they began their duo, but their romance ended in 2020. We don't know what this means for their music, however.
6. She is Rumored to be Dating Again
It seems that two years after the end of her seven-year relationship has been all she needed to move on in her personal life. She's been spotted out holding hands with another man, and that is her right to do so. His name is Hrithik Roshan. While they have not confirmed or denied the rumors that they are dating, it seems obvious to everyone that they are.
7. She is Very Private
Azad is not the kind of woman who likes to see her personal life out in the open. She likes to keep things to herself, and she is happier to have her personal life left out of the press. Her situation is a unique one in that she's actually quite good at keeping things to herself, and most people have no idea of what goes on in her life outside of her work.
8. She is Rumored to be 32
We don't know her date of birth or her age, but we did see an article that reports she is around 32 as of February 2022. This could be true. She was in a 7-year relationship that ended two years ago, so she cannot be too young, but she also looks much younger than 32, so who knows?
9. She is Very Close to Her Ex
If you were wondering what happened to the making of the music with these two, don't stress about anything. These two have reportedly remained very close friends ever since their split. They are still performing together and making music, so it seems they are very mature and capable of handling themselves appropriately.
10. She Doesn't Speak to the Press
We've decided after going through some of her interviews and some of the articles written about her that Azad doesn't spend much time speaking to the press about much of anything. That's not a bad thing, either. It works for her because people want to know more, so they clamor to see what little she does share.