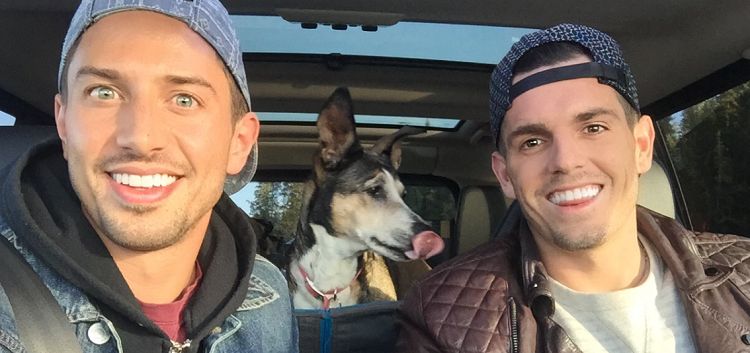 Nick Adams is your typical handsome young actor, but he's also so much more than your typical, handsome, young actor. He's a man who has serious talent, and he can take his talent anywhere – on a stage, in front of an audience, on television, and anywhere in between. We are convinced there is nothing this actor cannot do, and we thought you might want to see that for yourself.
1. He's an 80s Kid
Nick Adams is a man born in the 80s. In fact, he was born on June 10, 1983, in Erie, Pennsylvania. He was raised there with his family. However, we know very little about his family and how he grew up. He's closed off about his childhood and his past, and he tends to keep things to himself, which is his right.
2. He's a Theater Major
Growing up, he knew that acting was part of his future, and he chose to go into musical theater. He earned his BFA in musical theater from the Boston Conservatory of Music, which is a school that is notoriously difficult to gain entry into if you're not talented enough – though he is talented enough. He is well-trained, and it shows.
3. He's a Broadway Star
Following his educational endeavors, he went to New York City to hit up the Broadway circuit, and he killed it. He was part of the cast of shows such as Chicago, A Chorus Line, Guys and Dolls, and so much more. He's done so many shows there, and he is someone who has been part of the most talented of talented casts – as you can tell.
4. He's Worked with Everyone
Not only has he been part of every major show ever, but he's also been part of every major show starring every major actor ever. He's worked alongside the likes of Mario Lopez, who is famous for his role as the handsome AC Slater in "Saved By the Bell," so long ago. He also worked with actor Kelsey Grammar, and he has worked with many others.
5. He's Felt Discriminated Against
It was 2009, and he and his boyfriend decided to hit up a few clubs. They went to one called Turtle Bay, but they were not permitted entrance due to the outfit that the bouncer told Adams was not up to the dress code. He, however, feels that the entire situation was mishandled, and it was an act of discrimination as he witnessed other people in similar outfits being let into the club, but he said they appeared to be straight men rather than gay men. He blasted the club on social media, and they reached out with an apology.
6. He is a Talented Dancer
One of his most amazing skills is his dancing. You don't get to be a Broadway star without being talented on stage, and part of that is dancing. He's been a dancer most of his life, and his training and talent shows us just how long he's been doing this.
7. He's Been On Stage His Entire Life
Well, he was nine when he first began working his magic on the stage, but that's so young it basically encompasses his entire life, right? He began performing at the age of nine, but his professional career did not begin until he was around 16. That's when he started to put himself out there to see what he could do with his career.
8. He Loves to Take Care of his Body
When he's not working, he is working out. You don't get a body like his without putting in some serious work, and it shows. He's a man who knows that he has to take care of his body in his line of work so that he can sing, dance, and do all that needs to be done on the stage without being winded and being unable to perform. Working out helps.
9. He Adores Central Park
It's a place he feels very much at home, and it's a place where he is happy to spend his time. If he's not working or working out, he's spending time in the park doing what he loves to do. Spending time with friends, strolling, walking along, and enjoying the great outdoors.
10. He is on a New Show
If you're interested in seeing his handsome actor at work, you can catch him in the new Hulu movie called Fire Island alongside some hilarious cast members. It was definitely a project he enjoyed, and it is something he's feeling good about. He's excited for the movie to air, for fans to watch, and for the experience he had filming it.
Tell us what's wrong with this post? How could we improve it? :)
Let us improve this post!