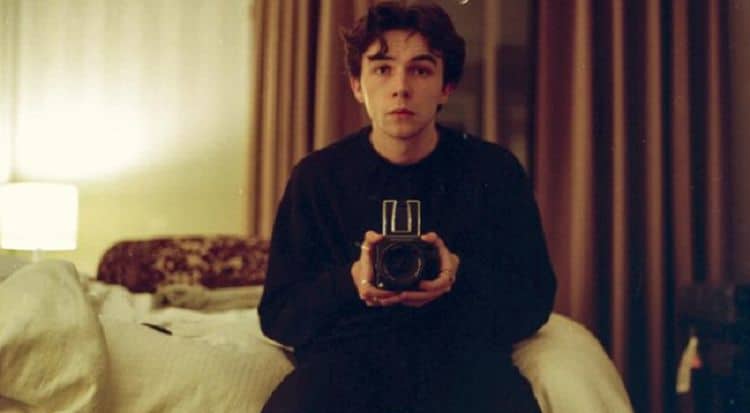 Mark McKenna is still pretty new to the acting world, but he's already working on leaving his mark. He got a career-changing opportunity in 2019 when he was cast as the title character in the series Wayne. Since then, he has been on lots of people's radars and they're looking forward to seeing what he does next. The good news is that they won't have to wait much longer. Mark is currently working on several projects including the upcoming TV series One Of Us Is Lying. These roles will likely help take his career to the next level. In just a few years, there's a chance that Mark could become a household name. Here are 10 things you didn't know about Mark McKenna.
1. It's Unclear If He's Had Acting Trainer
Mark made his first on-screen appearance in 2016 in a movie called Sing Street. However, we weren't able to find any information on what inspired him to get into acting. We also aren't sure if he ever underwent any professional acting training. From what we can tell, it looks like he just jumped right into the audition process.
2. He's A Musician
Acting is what has brought Mark to the forefront, but he's also a very talented musician. He is part of a band called Milk and they recently released an EP. Although he really loves both acting and music, he told Coup de Main Magazine that acting give him "greater satisfaction" because he likes being able to bring other people's stories to life.
3. He Did A Lot Of His Own Stunts In Wayne
The TV series Wayne was full of lots of intense stunts, and Mark enjoyed every minute of it. When asked about the stunts he did in Wayne, Mark told The Face, "I did most of them as far as I can remember. The only ones I wouldn't have done were the crazy ones, like ones that I wasn't allowed to even if I said I'd do it."
4. He Has a Great Sense Of Style
Acting and music aren't the only ways that Mark likes to express himself. He is also very into fashion and he loves being able to share his personality though his clothing. He has a casual sense of style, but he isn't afraid to get a little creative and try new things from time to time.
5. He Loves Photography
Photographer is yet another title that Mark can proudly add to his resume. He received a nice camera for a gift after filming Wayne, and he decided to do some research and really dive deep into the art form. Not only did he grow to enjoy taking pictures, but he also has a great eye for it.
6. He Has Less Than 10 Acting Credits
Mark hasn't done a lot of acting yet, but the work he has done has been great. At the moment, Mark only has eight on-screen credits and three of them are for projects that haven't even been released yet. As his career continues, it'll be interesting to see what kinds of roles he decides to take on.
7. He Might Be In A Relationship
Overall, Mark has chosen to be pretty low key when it comes to his personal life. However, during his interview with Coup de Main, he mentioned having a girlfriend. Unfortunately, he didn't go into any detail about her or their relationship. He also hasn't mentioned anything about a girlfriend on social media.
8. He Misses Being A Part Of Wayne
Getting cast in Wayne was a huge moment for Mark's career. He will always look back on the experience with fond memories, not only because it changed his life, but because it was such a good experience. He really loved filming the show and being a part of something authentic.
9. He Likes Following Chrissy Teigen On Social Media
When asked about who he enjoys following on social media, Mark told Uproxx that Chrissy Teigen is at the top of the list. Unfortunately for Chrissy, however, some of the things she's posted on Twitter in the past have gotten her into some hot water that resulted in her taking a break from social media.
10. He's Not Into Sports
Mark is interested in a lot of things, but sports simply aren't one of them. Not only does he not follow sports as a spectator, but we didn't find any information to suggest that he's even been involved in sports as a participant. However, if he had to pick a favorite team, he told Uproxx that it would be the Newcastle football (soccer) team.
Tell us what's wrong with this post? How could we improve it? :)
Let us improve this post!