Kendall Nicole Jenner is a member of reality TV's first family. She is the daughter of Olympic athlete Caitlyn Jenner, and TV personality and momager, Kris Jenner. Aside from appearing on several seasons of Keeping Up With the Kardashians, Kendall Jenner has made a career for herself as a model, social media influencer, and socialite in Hollywood.
But her life hasn't always been rosy despite all the glitz and glam she showcases online. While her modeling career took off after a Forever 21 ad campaign, fans took time to warm up to the star as a model and accept her for her talent, not just as another 'nepo baby'. From failed campaigns to being canceled for attending the Fyre Festival, here is everything you need to know about the life and career of reality TV star and model Kendall Jenner.
Kendall Jenner's Age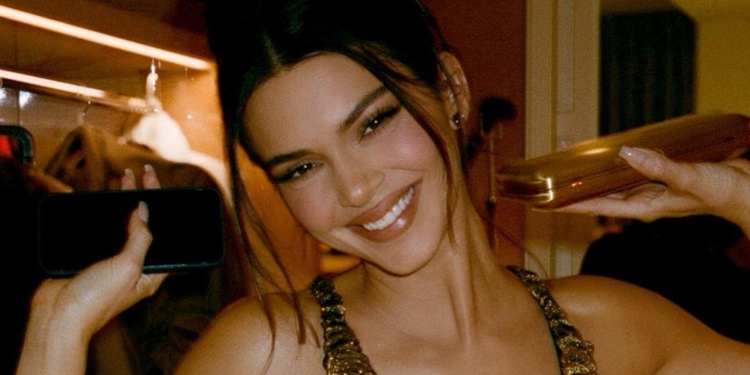 Kendall Jenner was born on November 3, 1995. The American model and social media influencer is a year older than her famous younger sister, Kylie Jenner. She is 5'10". While Jenner hasn't hit her 30s yet, she has accomplished much thanks to her family, connections, and hard work.
Kendall Jenner Has Built an Impressive Career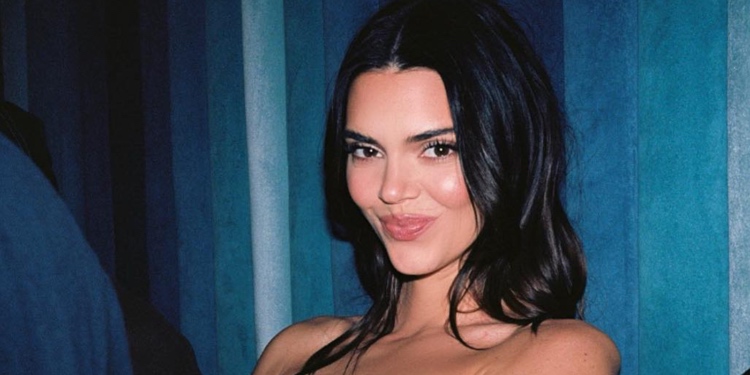 Kendall Jenner'kickstarted her career started with her appearance on Keeping Up With the Kardashians reality TV show in 2007. She was quite young then, and viewers have watched her grow into a young woman appearing on other spin-offs like Khloe & Lamar, and Kourtney and Kim Take New York on E! Network.
With the fame she gained from these reality TV series, Jenner decided to venture off independently and work on her modeling career. While she insists that she did all the work by herself to become one of the highest-paid models in the world, she couldn't have made it without the help of her family name. Nonetheless, the young star works hard to attend modeling gigs worldwide and keep her name in the media.
She's walked the runway for designers like Victoria's Secret and graced the covers of magazines like Vogue, Garage Magazine, GQ, WSJ, and Harper Bazaar, which is any model's dream come true. Having walked Paris Fashion Week, New York Fashion Week, and Milan Fashion Week, Jenner is one of the world's most in-demand models. Jenner has also modeled for brands like Calvin Klein, Versace, Liu Global , Burberry, and Valentino.Her social media influence is also a large part of her career with the current state of entertainment. Jenner has more than 200 million followers on Instagram and earns a pretty penny for most of her sponsored posts. While the model has attempted numerous times to start a business, they weren't always successful. At least not until she got the bright idea to start a tequila brand—818. 818 tequila is Jenner's baby, and she takes every opportunity to promote it on her platforms.
Kendall Jenner's Personal Life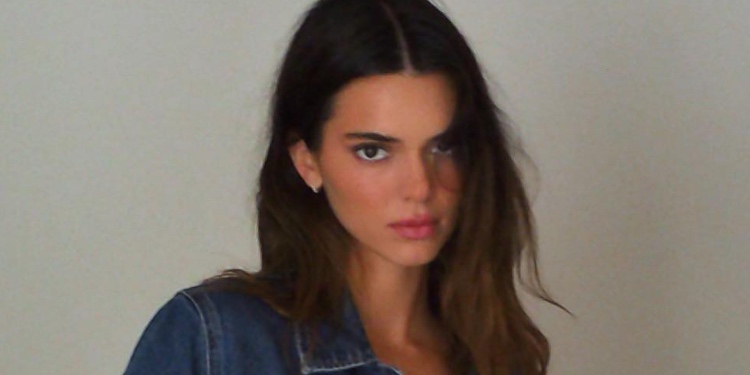 While Jenner has been in numerous relationships, her current relationship is reportedly with superstar singer Bad Bunny. While the two have not confirmed their relationship, they spend a lot of time together. Jenner has been romantically linked to Harry Styles, Julian Brooks, Lewis Hamilton, Nick Jonas, Anwar Hadid, and Ben Simmons. Her longest relationship was with basketball star Devin Booker—the couple dated from 2020 to 2022, when they broke up for good.
When she isn't with her partner, Jenner loves traveling and hanging out with her sisters. While she is more private than her famous sisters, Jenner may finally be letting fans into her life through her business, which allows her to share more of her personality.
Kendall Jenner's Achievements and Milestones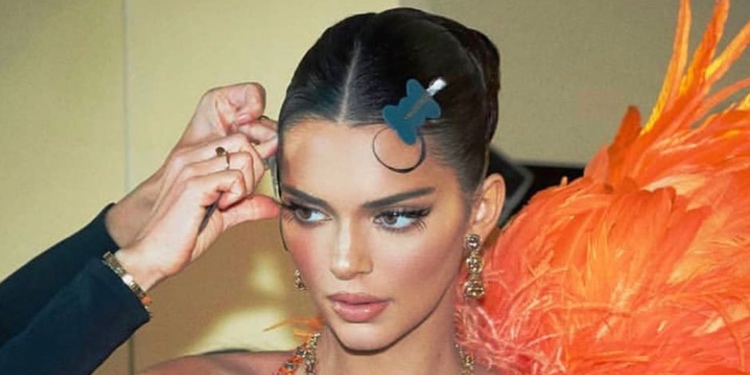 In 2017, Kendall Jenner was named one of the highest-paid models in the world. According to Forbes, her estimated income in 2015 was around $4 million. But this wasn't her only achievement in her adult life. She's always been popular among young teens and won a Teen Choice Award in 2015 and 2018. Jenner also has 294 million followers on Instagram making her one of the most followed people on the platform.
Another achievement not many models can boast of is being tutored by some of the biggest names in the fashion industry. She's learned from greats like Marc Jacobs and Karl Lagerfeld. Jenner has also ventured into real estate and owns several properties across America. She owns a mansion in Beverly Hills, a luxurious apartment in New York's Soho, and another home in West Hollywood. These investments speak to her smarts and accomplishments beyond the limelight.
Kendall Jenner's Controversies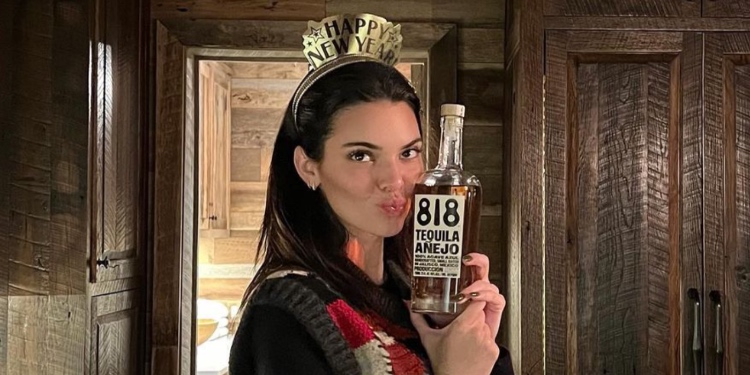 Like many big names in Hollywood, Jenner isn't new to controversy. She's been in the public eye since she was a child, which comes with its disadvantages because everyone monitors her every move. Her first significant controversy was during the Pepsi Ad commercial in 2017. In the commercial, Jenner gives a Pepsi to a police officer during a protest, which viewers found very insensitive considering the current climate of police brutality. Although Jenner may not have been part of creating the Ad and only appeared as the face of the commercial, her fans were disappointed because they expected her to know better. Pepsi pulled the commercial, and Jenner issued a public apology, but the internet has never forgotten the incident.
Another controversy Kendall Jenner found herself in was the tragic Fyre Festival. This festival was supposed to be where average concertgoers get to party with Hollywood stars like her and singer Ja Rule. The problem is the event never took place. Attendees were stranded and didn't get the promised accommodation or experience. Jenner was one of the participants sued for not disclosing her payment to run the Ad on her Instagram account with millions of followers.
Jenner also got into trouble when promoting her tequila brand during its debut in the United States. She decided to shoot her promo campaign at an agave farm in Mexico. The problem was what she decided to wear when riding a horse through a farm of agave plants and drinking tequila. Her hairstyle and outfit choice were very similar to what Mexicans wear, and fans felt like she was appropriating the culture to sell the brand. Others were also curious whether the farmers who appeared in the campaign were fairly compensated. The tequila bottle's design, shaped like the number '8', is also said to have been copied from another small business.
She's also landed in hot water over cultural appropriation accusations when she braided her hair and put cornrows. Her modeling career wasn't spared either as Kendall Jenner has been criticized for claiming to be one of the most hard-working models in her generation. This couldn't be true, considering she can choose which job she wants, unlike other upcoming models who work overtime to make a living. They also don't get to travel first class to their destinations or sleep in luxurious hotels after a long work day. Despite the backlash, Jenner is not letting the setbacks stop her and is still focused on building her empire in the fashion and liquor industry.