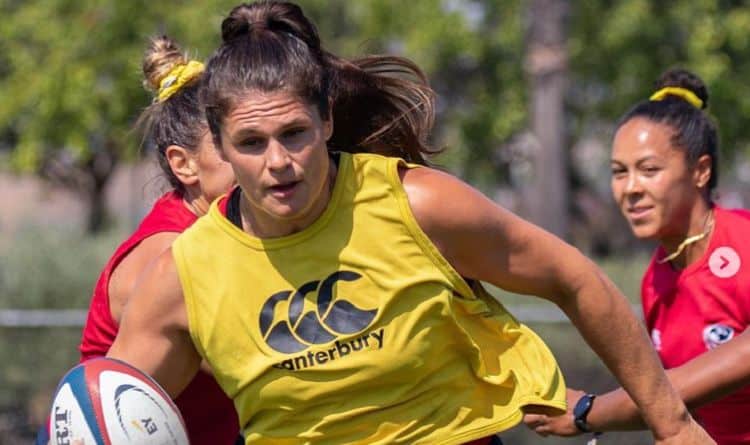 2021 has been a year that Ilona Maher will probably never forget. The talented rugby player has become the star of the United States Olympics team, and in a lot of ways, she is helping to put the sport on the map. People who never gave rugby a second thought before are tuning in to watch Illona and her teammates do their thing on the field. Although she is fiercely competitive on the field, Ilona has a warm and bubbly personality that easily draws people in. Even though Ilona won't be returning home with a medal, she's definitely made a lasting impact. There's a very good chance that Ilona will be spending a lot more time in the spotlight. Keep reading to learn 10 things you didn't know about Ilona Maher.
1. She's From Vermont
Vermont is one of those small states that doesn't get much attention. If you're not from there, you've probably never even given it a second thought. However, to Ilona Maher, Vermont is home. She was born and raised in the state and it was there where she began her athletic journey.
2. She's Popular On TikTok
Even before Ilona competed at the Olympics, she had already built a large fan base thanks to TikTok. She currently has 651,000 followers on the platform and her content has gotten more than 21 million likes. Her videos mostly consist of funny skits and behind-the-scenes footage from the Olympic village.
3. She's A Nurse
Playing rugby isn't the only thing Ilona is passionate about. She's also the kind of person who likes to help others. She earned a nursing degree from Quinnipiac University in Connecticut and she went on to become a registered nurse. She's definitely going to have some cool stories to tell her patients when she gets back from Tokyo.
4. She Loves Hanging Out By The Water
As you can imagine, Ilona spends a lot of time training. However, when she does get the chance to take a break, you can usually catch her relaxing by the water. Whether she's near a pool or a beach, she loves throwing on her bikini and getting out and soaking up some sun.
5. Family Is Important To Her
Ilona comes from a very close-knit family, and they have been her biggest fans throughout her entire athletic career. In fact, her father used to play rugby and that's what initially drew her to the sport. From what we can tell, she has just one sibling: a sister named Adrianna. Even though COVID-19 regulations prevented her loved ones from attending the games, they were very excited to watch her compete from Vermont.
6. She Got A Late Start With Rugby
Most Olympic athletes have been playing their sport for almost their whole lives. However, that's not the case at all with Ilona. Although she started playing sports at an early age, she didn't start playing rugby until she was a senior in high school. She then went on to play for three years at Quinnipiac.
7. She Is Well-Traveled
Ilona is a very adventurous person and she's always up to try something new. As a result, traveling is something she really enjoys doing. She has gotten the opportunity to visit lots of cool places over the years including France and Dubai. If she continues to play rugby, she'll probably add a lot more destinations to her list.
8. She Hosts A Podcast
TikTok isn't the only place on the internet where you can find Ilona. She is also the co-host of a podcast called Leo's Den. According to the show's description, she and her co-host discuss "every aspect of being a pro athlete from body confidence to dating to life on tour."
9. She Doesn't Always Feel As Confident As She Looks
If you were to see Ilona on the field or watch one of her TikToks, you would probably think she is one of the most confident people in the world. In one of her videos on TikTok, she confessed that she doesn't always feel confident about her body and her personality. Many people jumped to the comments section to reassure her that she has every reason to be confident.
10. She's Thankful For All Of Her Fans
Rugby isn't typically a sport that gets lots of attention, so Ilona probably wasn't expecting to get as much attention as she's gotten, but she's grateful for all of it. She really appreciates the love and support her fans have shown her so far and they have truly helped to make her Olympic experience even more memorable.
Tell us what's wrong with this post? How could we improve it? :)
Let us improve this post!