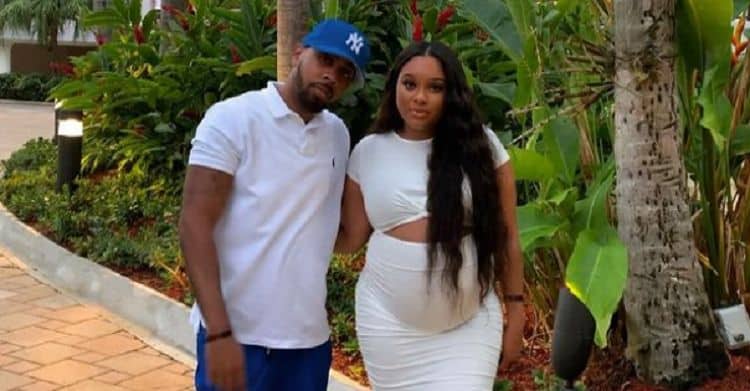 The name Simmons is a big one in the hip-hop world thanks to Run DMC. Rev Run is a man everyone has been familiar with for many decades now, and his kids are growing up, having babies of their own, getting married, and doing their own thing. It's still difficult to imagine that the Rev Run we all grew up with so many years ago is a grandfather now, but he is – and his son, JoJo Simmons, is about to welcome his second child with his wife, Tanice Simmons. Who is JoJo? He's the son of Rev Run, and he's living his best life.
1. He is in His 30s
JoJo Simmons was born on September 29, 1989. He just made it into the 80s, but he cannot officially say he grew up in the 80s. That's all right, though, because he did get to experience childhood in the 90s, which was a cool time to grow up. It was before cell phones and the internet in your pocket and the social media era took over, and it was a good time for kids.
2. He Married a Hip-Hop Child
His own wife, Tanice Simmons, is no stranger to growing up in the hip-hop industry. Her own father is the CEO of Selfish Music Group. She's been part of the hip-hop world her entire life, too, so they share a few things about life and being children in the spotlight. This sweet couple dated for nearly nine years prior to getting married in 2019.
3. He's a Dad
He and his wife have a little girl, and she is currently five. They are welcoming their second baby in no time at all, and they are excited about it. This time around, the couple is welcoming a little boy, and they could not be more excited about the impending arrival of their bundle of joy. They are going to stop after this baby, though, as they do feel that two kids is a wonderful number for them.
4. He Proposed in a Big Way
When he asked his long-time girlfriend, Tanice, to marry him, he did it in a big way. He did it so publicly that it was broadcasted on national television. He was able to ask her in a way that was not quite as public as it ended up when it was finally on reality television, but it was still public. The engagement they shared ended up being aired on an episode of "Growing Up Hip-Hop," and the world loved it.
5. He Went Through Difficult Times
When he and his wife got married, they made the decision to have another baby. They were pregnant, excited, and had shared the news with their families when his wife went through a miscarriage. They lost their baby, a little piece of themselves, and they struggled. It was even worse for them because it was something they could not deal with privately as they'd already announced their pregnancy to those closest to them.
6. Becoming a Father Matured Him
One thing that he is certain of in his own life is that becoming a father has changed him for the better. It's made him a better man, it's matured him, and it's done wonders for him in his life. He's happy to have been given the chance to grow up and to make his life better, and he hopes to be a wonderful father to his kids.
7. He Only Focuses on what Matters
Since becoming a father in 2016, he has changed his life in so many ways. One way in which he's changed his life for the better is by only focusing on what matters. He no longer focuses on anything that is unimportant or that doesn't matter to him in his life. He's focused on the good things, the beautiful things, and the things that mean the most to him. It's a good life he is living now, and he is happy with it.
8. He is One of Six
He grew up in a big family. He's one of six kids his dad had, and he knows how hectic life can be with a big family. He also knows that he and his wife are happy to have a family of four. They are going to raise their son and daughter alongside themselves, and they are happy with that choice.
9. He's Been on Reality Television a Long Time
For many years now, he's been on reality television. He was only 17 when his dad's first reality show was aired, and that was an interesting time. Imagine being almost an adult and about to go off on your own, and suddenly your life is constantly being filmed for television. It's a fragile age for some boys, and we imagine it was tough.
10. He's Relatively Private
Despite the fact that he is a famous reality star and the son of one of the most famous musicians in the world, he's a man who lives a relatively quiet life. He and his wife choose to keep things low-key and easy, and that is such a good idea.
Tell us what's wrong with this post? How could we improve it? :)
Let us improve this post!