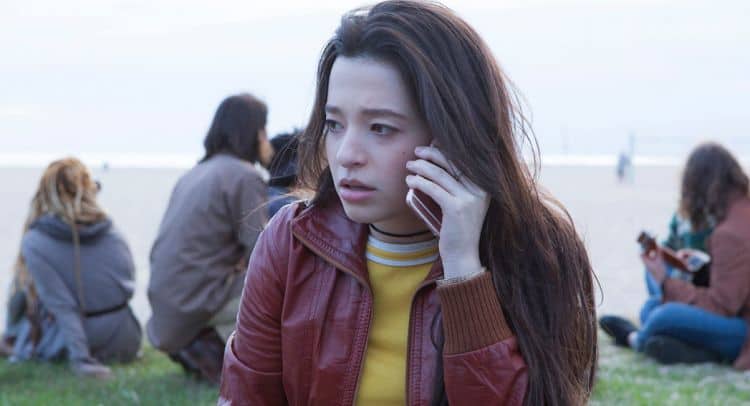 Mikey Madison is only in her early 20s, but she's already laying the foundation for a long-lasting career. Since landing her first on-screen role in 2015, Mikey has been consistently moving her way up the later. Her big break came in 2016 when she was cast in the TV series Better Things which she remained on until 2020. Although her time on the show may be over, Mikey isn't going anywhere. She has a few projects in the works at the moment including an upcoming installment to the Scream movie franchise which is set to be released in 2022. The highly anticipated movie has the power to take Mikey's career to even higher heights. Continue reading for 10 things you didn't know about Mikey Madison.
1. She Is From Los Angeles
Most actors end up moving to Los Angeles at some point because it's the perfect place to be to pursue a career in the entertainment industry. Luckily for Mikey, that's one more that she's never had to make. Mikey was born and raised in Los Angeles and continues to live in the area.
2. She Has A Twin
Mikey comes from a close-knit family. While talking to Interview Magazine, Mikey said, "I have four siblings, two older sisters and two brothers. One of them is my twin. I'm the only actor in the family. My little brother does Parkour. My sister married a writer, so I think that's what sparked my interest in acting."
3. She Is Not Into Social Media
These days, being active on social media has become an expectation, but it's not one that Mikey is concerned with. From what we can tell, Mikey doesn't have social media profiles on any platforms. This isn't that surprising considering the fact that she is a pretty private person.
4. She Was Into Competitive Horseback Riding
Mikey isn't the kind of person who grew up wanting to become an actress. Instead, horseback riding was her first love and she rode competitively for many years. As mentioned earlier, her brother-in-law, who is a writer, sparked her interest in acting. Once she decided that she wanted to get into acting she chose to focus all of her attention on that.
5. She Has Done Some Voice Work
At this point in her career, Mikey has spent most of her time in front of the camera. However, she has also shown that she has an interest in acting. She had a role in the 2019 animated film version of The Addams Family. Currently, that's her only voice credit but it'll be interesting to see if she does any other voice roles in the future.
6. She Used To Be Very Shy
One of the reasons why Mikey didn't always envision herself becoming an actress is was because she was such a shy person. She told Interview Magazine, Mikey said, "I was just painfully shy. I couldn't talk to anyone. Going up in front of class, I would have to mentally prepare myself to raise my hand." Fortunately, she was able to overcome that shyness and go on to become a very talented performer.
7. She Loves To Shop
When Mikey isn't working, you can usually catch her strolling through the store looking for things to buy. Mikey really enjoys shopping, but she also knows how to look for a good deal. Even though she can probably afford to shop at some pretty high-end places, she prefers to shop at thrift stores and flea markets.
8. She Has Big Plans For The Future
Even though Mikey is currently enjoying all of the successful moments she's had so far, she's also thinking about where she wants her career to go in the future. While talking to Nylon, Mikey said, " I want to travel and see the world. I want to open businesses and write and meet new people and just be happy!"
9. She Is Mindful About The Kind Of Projects She Does
Since work in the entertainment industry can be hard to come by, there are lots of actors who will take just about any project that comes their way. Mikey, however, doesn't want to be that kind of actress. She is mindful of the roles she takes on and wants to continue to do projects with integrity.
10. Her Parents Are Psychologists
Even though neither of Mikey's parents works in the entertainment industry, they've been instrumental in laying the foundation for who she is and how she handles situations. Both of them are psychologists and they made sure that she was in tune with her emotions and feelings. After all, having a good understanding of these things can be beneficial for an actor.