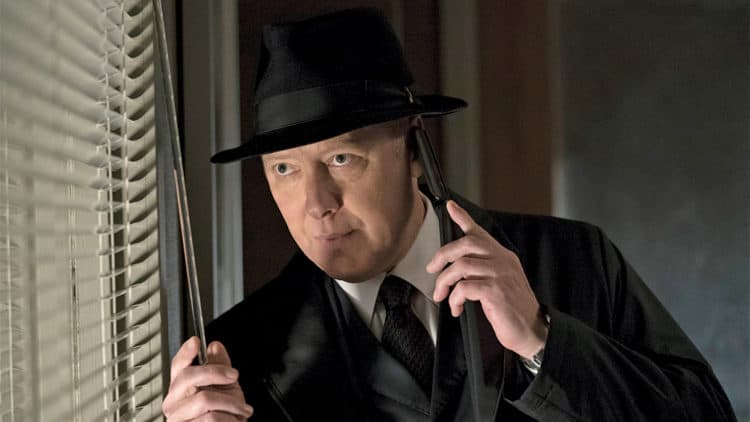 For nearly a decade, NBC's The Blacklist has kept viewers on the edge of their seats. From tracking down criminals to profiling the the most intense crimes, the series has found a huge following of people who love getting a glimpse into the inner workings of a fictional criminal mastermind. Now in its eighth season, many viewers have a close connection with the show and are hoping it'll continue to be renewed. Although The Blacklist is truly one of a kind, there are other shows out there that will appeal to people who have fallen in love with Red and his journey. If you're a fan of The Blacklist and you're looking for something similar to watch, we've got you covered. Keep reading for five shows you'll like if you're a fan of The Blacklist.
1. Person Of Interest
If you're a fan of The Blacklist then you'll definitely love the suspense and excitement that come along with Person of Interest. Starring Jim Caviezel, Person of Interest is about a fictional billionaire named Harold Finch, played by Michael Emerson, who developed a high-powered program that could help predict terrorist attacks and other crimes and identify the perpetrators. Of course, however, there is a catch. Finch added an additional component to the machine which he then uses to help solve crimes that have been deemed 'irrelevant' by the government. This 'backdoor' allows Finch to receive the social security number of a person who will be involved in a crime, although he doesn't know what role they will play. He enlists the help of John Reese (Caviezel) to help him track down the person and do whatever it takes to stop the crime/save their life.
2. The Following
The Following is one of the many shows that didn't get the attention it deserved when it was on the air, but it's definitely worth checking out. The series stars Kevin Bacon as an FBI agent named Ryan Hardy who is working to recapture an infamous serial killer named Joe Carroll. What Hardy eventually comes to realize is that capturing Carroll will be a much bigger task than he could have ever imagined. Not only is Joe incredibly crafty, but he's also started an entire secret cult full of people who will do anything to protect him. The show is full of lots of twists and turns but it always manages to avoid taking things so far that they they ridiculous.
3. Quantico
Being accused of a crime you didn't commit is probably one of the worst things that could happen to a person. Alex Parrish (Priyanka Chopra), the main character in Quantico deals with this experience first hand after being a accused of a terrorist attack at Grand Central Terminal. What makes this story even more interesting is that Alex is a former FBI recruit. The series also incorporates flashbacks to help viewers get a better understanding of who Alex is. Quantico will definitely keep you guessing and give you some of the same feelings you get when watching The Blacklist.
4. How To Get Away With Murder
Unlike the other shows on the list, How to Get Away with Murder doesn't directly deal with the FBI, but it has a lot of characteristics that make it similar to The Blacklist. Part drama and part thriller, HTGAWM is the perfect show to binge watch and there are plenty of episodes to go around. HTGAWM is one of those shows that's hard to explain without giving too much away, but to put it simply: the show follows a law professor and lawyer named Annalise Keating who finds herself (and her students) caught up in a very interesting murder investigation. The initial murder leads to even more crimes that will literally keep you guessing until the very end.
5. Homeland
Homeland is the only show on the list that doesn't come on network TV which means it has a little more wiggle room in terms of content. With that being said, the series doesn't hold back. Homeland is based on an Israeli series called Prisoners of War and follows a CIA agent named Carrie Mathison (Claire Danes) who suffers from bi-polar disorder and Nicholas Brody (Damian Lewis). Brody, who was a military sniper, was held as a prisoner of war by al-Qaeda. Carrie becomes convinced that he became a traitor and now poses a serious threat to the United States. Viewers will be taken along on a wild ride that will have them going back and forth about what they think.
Tell us what's wrong with this post? How could we improve it? :)
Let us improve this post!