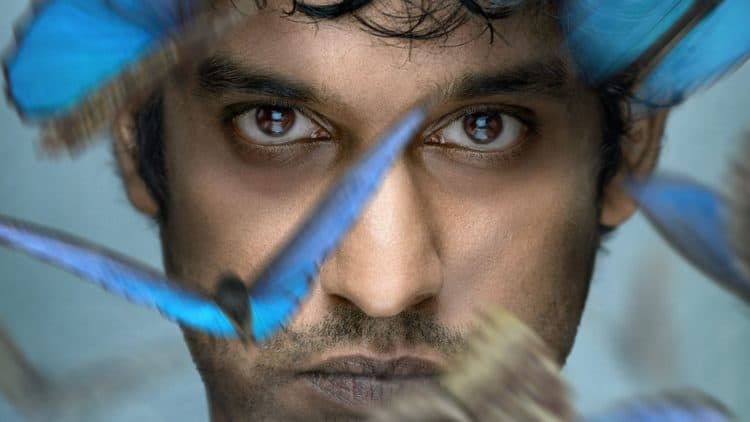 When an actor works primarily in another country, he or she might not be as well-known in America as others. However, English actor Rudi Dharmalingam is a man people recognize despite the fact that the bulk of his work has been done in the UK. He's a man well-known for his soap work in the UK, and he's made quite an impact on his fans over the years. He's not only talented, but he is also a likable actor who fans want to know more about. Here's what we were able to find out about the actor and his life.
1. He's Born in the 80s
He recently celebrated his 40th birthday, and he's feeling good about life. He was born in 1981, though there is no precise date of birth listed for him on the internet that we can verify. Either way, if he did not turn 40 yet in 2021, he will in the next five weeks because we do know he was born in 1981.
2. He's from England
Not only was he born in 1981, he was born in a lovely little village in England. The name of the village is Maidstone, and it's located in Kent. He grew up there, spent his life playing, learning, and doing what he loved. He was a child interested in acting at an early age.
3. He is College Educated
Following the end of his primary education and graduation from high school, the actor went on to study in college. He attended courses at the University of Salford. He graduated in 2002. His degree is a bachelor's degree in performing arts.
4. He is a Theater Actor
Over the course of his life, he's had so many interesting jobs to perform. One of his best, however, was the time he was able to perform on Broadway as well as in the West End. He is so talented, and it's not at all easy to work on stage. There are no second takes or re-takes or do-overs on stage. You do it right the first time or you move on and pretend you did not make a mistake in front of a live audience.
5. He Has Always Been Interested in Theater
Prior to his college years, he became a member of the National Youth Theatre. He did this in 1998, which would have been the time he graduated from high school. He was a young man who knew where he saw his career going, and he wanted to do everything in his power to make sure he was able to make his own dreams come true.
6. He Loves A Specific Character
If there is a character he loves to play the most, it's one with layers. One that is both complex but also difficult, but one who – in the end – is capable of being someone he can find and emulate and create. He's into complex characters, and it's a good thing he has a natural ability to find them and make them his own.
7. He Had to Learn Tap
For a role he played once, he had to learn to tap dance. He played a complex character with a deep love of tap dancing, and that is not something the actor was familiar with. He had to learn to tap dance, and he said with utter honesty that he simply felt so sorry for his neighbors. We can see that.
8. He is Fond of Australia
When he filmed a movie there, he fell in love with the country. In fact, he believes it is the best country in the world – and he does not think that there is a place on earth that compares to the beauty of Australia. He calls the people who live there regularly so lucky and so fortunate to get to call the most beautiful country on earth their home, and we can see him one day making the country home for himself.
9. He is a Private Man
The thing about Rudi is that while he chose to spend his life in the public, he's also a man who is very private. He prefers to keep things as private as possible, and he lives his private life out of the spotlight. He is not one who opens up much about that part of his life, either.
10. He Believes Everyone is a Bit Mad
He is not wrong in his belief, either. If you take a moment to think about the people you know and the people in your life, it's true that everyone is a bit mad. Everyone has their moments, and we all have something we find ourselves so passionate about – and we are all a bit mad.
Tell us what's wrong with this post? How could we improve it? :)
Let us improve this post!