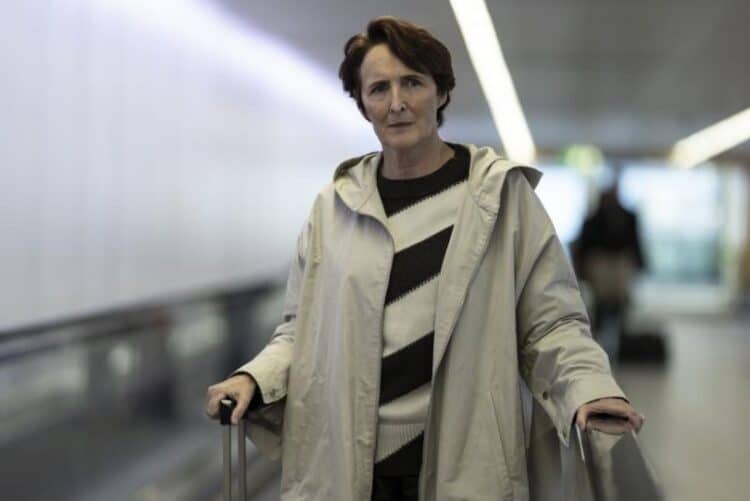 Fiona Shaw's journey through the entertainment industry has been full of excitement. After beginning her career in theater, it didn't take long for the opportunities to start rolling in. During her 20s, she was arguably one of the most sought-after stage actresses in the UK. In more recent years, however, it's her on-screen work that has gotten her attention all over the world. She has been in a variety of TV shows and movies and her versatility is undeniable. Some of her most well-known credits include True Blood and Killing Eve. Those who are fans of Fiona's work will be happy to know that she also has some new things in the pipeline. Keep reading for 10 things you didn't know about Fiona Shaw.
1. Her Feet Have Fans
Most people would probably assume that all of Fiona Shaw's fans love her because of her acting. However, that's not actually the case. There are also a lot of people out there who have a thing for her feet. According to Wikifeet, an online database of famous people's feet, Fiona's feet have earned a four-star rating.
2. She Is Not Into Social Media
If you spend a lot of time on social media, you may have a hard time imagining how anyone could get by without it. However, social media has never been Fiona's thing. From what we can tell, she doesn't have an official profile on any platform. Fortunately, there are quite a few fan pages out there.
3. She Is Part of the LGBTQ+ Community
Sexuality can be a difficult thing to talk about for people who don't identify as heterosexual. Although Fiona dated men for most of her life, she eventually came to terms with the fact that she is a lesbian. In 2018, she married Sri Lankan writer and economist, Sonali Deraniyagala.
4. She Is A Proud Mother
There are some people who believe that women must choose whether they want to pursue a career or they want to have children. Fiona is one of the many examples of how women can have both. In addition to her successful acting career, she is also a devoted mother of three.
5. She Is A Formally Trained Actress
We weren't able to find any details on what inspired Fiona to get into acting, but what we do know is that she's put a lot of hard work into her craft. She studied acting at the Royal Academy of Dramatic Art (RADA). The school has a long list of well-known alumni including Cynthia Erivo and Anthony Hopkins.
6. She Likes to Stay Active
Keeping herself active is something that has always been important to Fiona. However, that doesn't mean that she likes to spend hours upon hours lifting weights at the gym. Instead, she likes to find other ways to stay active such as going for walks and riding her bike.
7. She Is An Award Winner
No matter what you do, there's no better feeling than knowing that your hard work and talent are being recognized. For people in the entertainment industry, that recognition tends to come in the form of awards. Throughout her career, Fiona has taken home a number of awards including a British Academy Television Award for Best Supporting Actress in 2019 for her role in Killing Eve.
8. Her Brother Passed Away in a Car Accident
Fiona has had lots of great things happen to her over the years, but she has also experienced great tragedy. According to an article from Bustle, Fiona said, "My brother was killed in a car accident when I was 26, and I really think it hit me at 28. Suddenly, you understand, we're not going to be here forever. You feel as though you must decide what you want. You ask yourself, 'When am I going to have children?' and 'Why are all my love affairs catastrophic?' I found turning 30 very, very hard."
9. She Started Her On-Screen Career Somewhat Late
It goes without saying that the entertainment business can be ageist, so when Fiona started her on-screen journey well into her 20s, she was met with some resistance. She told The Guardian, I got to Hollywood and they said: 'You're very old.' I remember thinking, 'Shit, that's bad.'"
10. She Studied Philosophy
Even though Fiona attended RADA, acting isn't the only thing she studied. She also has a degree in philosophy from University College Cork. If things didn't work out for her as an actress, she always knew that she'd have something to fall back on. Luckily, though, she never needed a fallback plan.
Tell us what's wrong with this post? How could we improve it? :)
Let us improve this post!