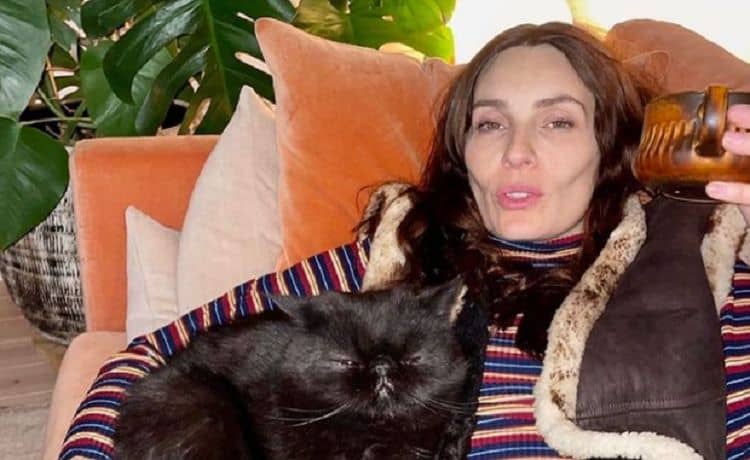 Aliette Opheim is a name that many American viewers may not be familiar with, but her talent has earned her recognition in places all over the world. Born and raised in Sweden, Aliette began her professional acting journey nearly 20 years ago. While some people may have assumed that she was nothing more than another pretty face, she has worked hard to show that she deserves every opportunity that has come her way. Aliette's versatility has allowed her to play a variety of roles and she still has lots of great things to share with the world. Currently, she is in a new TV series called The Dark Heart and it's already getting her lots of attention. Keep reading to learn 10 things you didn't know about Aliette Opheim.
1. She Has More Than 30 Acting Credits
Aliette's acting resume is more impressive than a lot of people realize. Since making her on-screen debut in 2005, she has racked up a total of 34 acting credits according to IMDB. If she continues moving at the pace she's been going at, she'll hit the 50 mark in no time.
2. She Speaks Several Languages
If you've ever tried to learn another language, you know that it isn't an easy thing to do. Needless to say, it's impressive when people are able to speak more than one language. What's even more impressive is the fact that Aliette speaks five. According to her resume, she is fluent in Swedish and English. She also speaks French, Norwegian, and Danish.
3. She Likes Fashion
As an actress, it goes without saying that self-expression is a very important part of Aliette's life. However, acting isn't the only way that she likes to do that. She also has a great sense of style and she loves to share her personality through the clothes she wears. Whether she's going to a formal event or a casual meetup with friends, Aliette is going to show up looking her best.
4. She Enjoys Taking Pictures
Anyone who has followed Aliette's career knows that she is truly a star in front of the camera. What those people may not know, though, is that she also enjoys seeing things from the other side. Based on her Instagram profile, it's clear that she likes to take pictures and she also has a great eye for it.
5. She Is Also A Model
Modeling and acting are completely different industries, but they've always had lots of overlap. There are quite a few actors who got their start as models and Aliette is one of them. She used to be signed to Sweden's biggest modeling agency, Mikas Stockholm. These days, however, her attention is focused on acting.
6. She Loves Adventure
Aliette is the kind of person who isn't afraid to step outside of her comfort zone. She enjoys trying new things and she doesn't shy away from a good adrenaline rush. Whether it be traveling to another country or going on a hike, Aliette loves finding ways to feed her adventurous side.
7. Her Feet Are Popular
Anyone who has spent a significant amount of time on the internet knows that it can be a very strange place. Still, those people may be shocked to find out that there is an online database called Wikifeet that rates photos of celebrities' feet. As of now, Aliette's feet have a four-star rating on the website.
8. Family Is Important To Her
Aliette has been relatively private about her personal life over the years. However, her Instagram profile reveals that she is a very family-oriented person. She looks forward to spending time with her loved ones whenever she gets the chance. From what we can tell, Aliette doesn't have any children.
9. She Participated in Blackout Tuesday
Although Aliette is originally from Sweden, her career has resulted in her spending lots of time in the United States. Along the way, she has become in tune with some of the social issues that are prominent in the country including the Black Lives Matter movement. In the summer of 2020, she participate in a virtual campaign called Blackout Tuesday which was designed so that people could show their solidarity in the fight to end racism.
10. It's Unclear If She's Had Formal Acting Training
Unfortunately, we weren't able to find any information on what inspired Aliette to pursue a career as an actress. There also aren't any details on whether she attended an acting program or if she jumped right into the interview process. Regardless of the path she chose, Aliette managed to end up exactly where she needed to be.