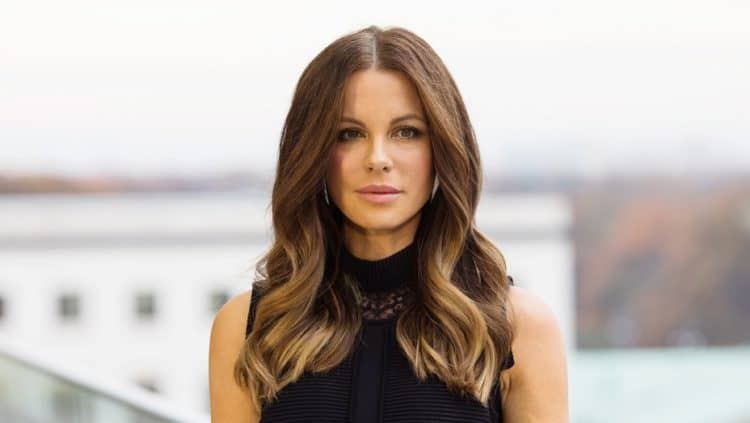 For lots of people, getting a driver's license is one of the most exciting parts of growing up. After all, there's no better feeling than finally having the freedom to hop in the car and go wherever you want. However, not everyone gets to have that experience. For various reasons, there are lots of people who never learn how to drive or get their driver's license. In fact, some of these people may even be your favorite celebrities. These stars may have 'everything' but one thing they don't have is the ability to drive. Ironically, though, many of them have still owned several cars over the years. Keep reading to see 10 actors who don't have a driver's license.
1. Kate Beckinsale
Over the course of Kate Beckinsale's career, she has been in several scenes that show her behind the wheel of a car. Ironically, however, Kate can't actually drive. According to Cheat Sheet, Kate doesn't have a driver's license and it appears she never has. Apparently, she has failed the test several times.
2. Ricky Gervais
Thanks to his work as a comedian and an actor, Ricky Gervais has gotten the opportunity to travel all over the world. However, he hasn't been able to drive himself during any of those trips. Ricky Gervais doesn't have a license and it looks like he doesn't plan on trying to get one.
3. Cardi B
Cardi B is best known for being a rapper and a reality TV star, but she's also had a few acting roles over the years. As someone who was born and raised in New York City, driving has never been much of a concern for Cardi. In January of 2021, Cardi tweeted, "Just like that girl wrote a song about getting her drivers license Imma write a song about the struggle of not having a drivers license.I really wanted my McDonald's at 4am last night instead of today but I couldn't so I felt asleep hungry ". Ironically, though, she owns several luxury cars.
4. Barbara Streisand
Barbara Streisand does technically have a driver's license, but whether or not she should is debatable. During an appearance on James Corden's Carpool Karaoke, Streisand said, "I've been driving for a long time but I haven't driven recently because my mind is twirling and sometimes – well, not any more on the phone but it used to be – when I would talk, think, write and I found myself turning into an up ramp of a highway and the cars were coming down and I thought, 'that's it, I'm not driving anymore.'" When she rent to renew her license, she failed the test three times before passing.
5. Tina Fey
Tina Fey is good at a lot of things, but driving isn't one of them. She doesn't have a license although it's unclear as to why. Realistically, this probably isn't much of a problem for her since she lives in New York City where driving can be a hassle. On top of that, she can easily afford to have someone drive her around.
6. Lena Dunham
Some people feel like if they haven't gotten their driver's license by a certain age, there's no point in even trying. While we don't know for sure, that seems to be the case for Lena Dunham. In 2014, Lena tweeted, "To be clear: I can't drive and as I've aged it's gone from cute to pathetic to intriguing to tragic #strandedforlife".
7. Vincent Kartheiser
It's unclear whether or not Vincent Kartheiser holds a valid driver's license, but we do know that he doesn't drive. Instead, he prefers to take public transportation because it gives him a chance to interact with other people. On top of that, opting to take public transportation is good for the environment.
8. Chase Hudson
Also known as Lil Huddy, Chase Hudson is a social media star who has really been blowing up over the last few years. In 2021, he decided to dip his toe into the acting pond. While some people may look at chase and assume he has it all, one thing he doesn't have is a driver's license.
9. Tana Mongeau
Tana Mongeau is another well-known social media star who has also done some acting. She is also another person who doesn't have a license. We weren't able to track down any information on why she's chosen to go for so long without being able to hit the road. Like everyone else on this list, though, getting a ride probably isn't an issue for her.
10. Christina Aguilera
Christina Aguilera's driving journey is a pretty interesting one. Although she does technically have a license, which she got at 21, she doesn't like to drive. In fact, it's something that she never does. She is so serious about not driving that she often requests police escorts when being driven places.Kate Beckinsale's career
Tell us what's wrong with this post? How could we improve it? :)
Let us improve this post!