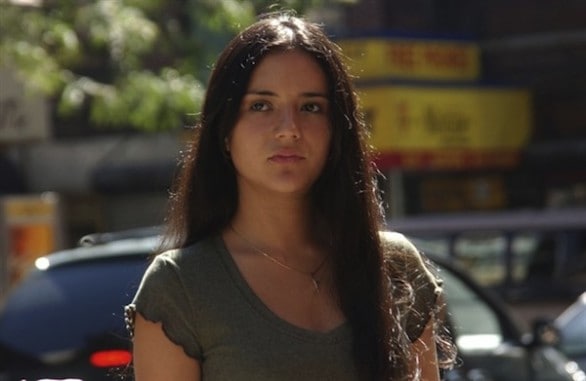 She was an Academy Award-nominated actress before she reached her mid-20s, and that's what most people know about Catalina Sandino Moreno. The talented actress portrayed Maria Alvarez in the 2004 film, "Maria Full of Grace," for which she was nominated for the best actress Oscar. She did not win, but she was up against some of the most talented women in the world – and she held her own. She's currently working as an actress on many additional projects, and her fans want to know more about her.
1. She is in her 40s
She may not look like a woman in her 40s, but she was born on April 19, 1981. She will celebrate her 41st birthday in 2022, and she's ready for it. She was born and raised in Bogota, Colombia, and we imagine her amazing genes are what keep her so youthful.
2. She Comes From a Good Family
Her family knows the value of hard work, education, and dedication to your craft. Her mother is a pathologist, and her father is a veterinarian. Her childhood in Colombia was a good middle-class childhood, and she had many advantages because of it.
3. She Went to College
Believe it or not, she did not study acting while in college. Rather, she was an advertising student. She attended her courses at the Pontificia Universidad Javeriana, which is located in her native Bogota, Colombia. She was in acting school at the time, but it was advertising that she was studying as her primary form of education.
4. She Earned Her Role
It was her acting classes that got her noticed enough to be sent to the auditions for Maria, and she earned her role. She might have had the advantage from the start because she was noticed early, but it was her skill and talent that allowed her to earn the role even though more than 900 other women also auditioned.
5. She Left College
When you land a role in a movie that was as good at this one, you have to make choices. She made the choice to take the role, to accept the life she was living, and to leave college. It was her first acting role, so it felt like such a major life decision to make – she didn't know if she'd be able to continue a career in that field after only one job. That one job earned her an Academy Award nomination, however.
6. She Made History
When she was nominated for an Oscar, she made history. She is the first Colombian actress to ever earn a nomination, which is huge. She also went on to become the second South American actress to earn a nomination – and she is only the third Hispanic actress to earn the nomination.
7. She's Married
She's been married since 2006. She met her husband at work, though he is not an actor. He is an electrician who works on movie sets, and they hit it off right away. They met when she was working on her Oscar-nominated movie role, and they were married in the spring a few years later.
8. Her Character Was Real
When she played Maria, she was easily able to focus on the character as a person because she was experiencing so many of Maria's emotions for the first time. For example, when the character went to New York City for the first time, it was Catalina's first time in the city, too, so she was really experiencing those emotions and that moment in her life.
9. Her Director Was Almost Ready to Give Up
When it was time to cast Maria for this role that made her so famous, Catalina had no idea at the time that the director was about to give up. The director had a mental image of what the character looked like, who she was, and what she was like, and no one was fitting the bill in any capacity. That's when a video of yet another round of auditions was sent in. With absolutely no hope at all, it was shocking and amazing when Catalina appeared on-screen exactly as the Maria the director envisioned. It was fate.
10. She is Very Private
Despite being famous, talented, hardworking, and so well-respected in her line of work, she is also a woman who is making big things happen in her own life. She manages to keep her marriage, her personal life, and everything that she holds most near and dear to her heart to herself, and her fans know so little about her.
Tell us what's wrong with this post? How could we improve it? :)
Let us improve this post!