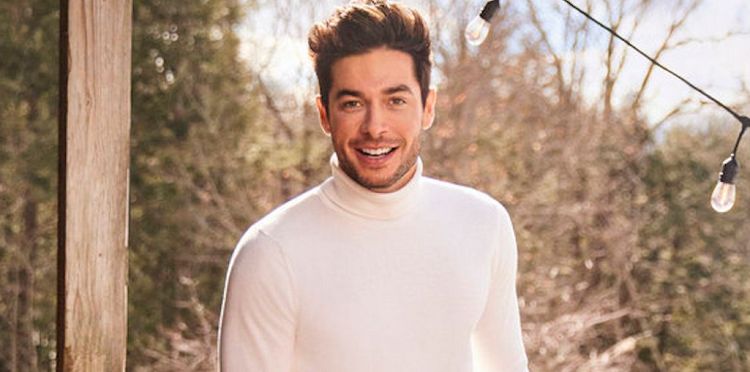 The name Andrea Salerno probably means very little to you, if it means anything at all. However, the name Andrea Denver is probably recognizable. Salerno is his real last name, but Denver is his stage name. The famous model prefers to use his stage name when he is involved in a runway show or a shoot, and he can do whatever he wants considering how good he is at his job. He's an Italian model who has taken the world by storm in his short life, and he has made some major moves in the process. If you don't know much about the handsome model, now is the time to learn.
1. He's a 90s Kid
Growing up in the 80s and 90s was the best, and he just made it. Denver was born on May 3, 1991. He got to spend the best years of his childhood and life without social media and the internet crammed down this throat, which means he probably has fond memories of his own childhood. So many kids today won't remember anything but what game they played online.
2. He is From Italy
Born and raised in Italy, he is no longer an Italian resident. He was born and grew up in the town of Verona, which is well-known for its natural beauty and charm. He currently lives in New York City, where he is signed with Wilhelmina Models. He is based out of the city and does much of his work there.
3. He is College Educated
Prior to becoming a model and moving to the United States, Denver was just a college student looking to earn his degree. He attended courses at the University of Verona. He graduated back in 2013 with his degree in Communication Science. He wanted to continue his education with a Master's Degree, but we are not sure he ever earned that.
4. He Came to the US to Study
When he was finished with his college degree, he wanted to earn his Master's. However, moving to Miami to do that ended up changing his life. While we don't know where he tried to go to school to obtain his master's degree or if he even did earn it, we do know that moving to Miami, Florida, was the game-changer in his modeling career.
5. He Was Discovered
While in Miami looking to obtain a master's degree, he was scouted. The people at Wilhelmina Models found him, booked him, signed him, and that was that for him. The young Italian student became a bona fide model, and that was the moment that was so pivotal in his career.
6. He is a Music Video Star
One thing that he's well-known for is his appearances in many of the world's most famous music videos. He's been in a Jennifer Lopez video (I Luh Ya Papi), but it was his 15 minutes of fame in Taylor Swift's "Blank Space," video that changed his life. Fans everywhere suddenly knew his name, and that was that for him.
7. He is a Cover Model
In addition to being a model and a music video star, he's graced the covers of some of the world's most famous publications. He's been on the cover of Men's Health (the Serbian version) as well as Velvet. He's got nearly a dozen cover photos to his name, and he's proud of that work.
8. He's the Subject of Juicy Rumors
When you are a handsome, young, famous model, you find your name is sometimes in the press. Andrea Denver has found this more than once. He's been the subject of some of the juiciest rumors around, but none are juicier than the time he was linked to superstar Madonna. It was rumored that he was her much younger boyfriend for some time, though neither really said a word about it to the press.
9. He Has a Massive Following
On Instagram, where he shows off his body with many creative photos, he's got more than 1.3 million fans who want to see his every move. He's careful not to share too much of his life on there, but he is always sharing his work. He collaborates with brands, and he is happy to share what he has going on.
10. He's Tight-Lipped
If you want to know more about his love life or anything going on in his private life, get in line. Everyone seems to want to know what is up with his life, his romance, and more, but he's not one to talk about it. He is well-known for keeping his mouth shut and not confirming or denying any of the rumors that go around about him, so we may never know.
Tell us what's wrong with this post? How could we improve it? :)
Let us improve this post!