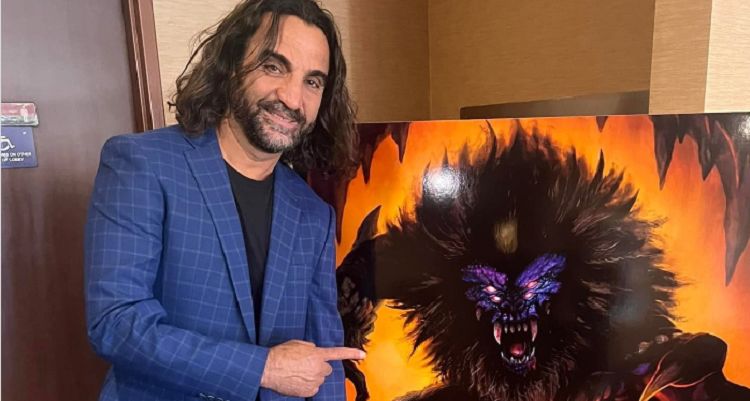 Fahim Fazli has endured things in his life that would probably cause lots of people to give up. However, no matter what kinds of obstacles have attempted to stop Fahim from chasing his dreams, he's always managed to keep pushing forward. As a result, he has gotten to share his acting talents with countless people and he's built an incredible resume in the process. While he doesn't always have the biggest roles, Fahim makes a lasting impression on each project he is a part of. People who love his work will be excited to know that he is currently working on several projects. Keep reading to learn 10 things you didn't know about Fahim Fazli.
1. He Was Born in Afghanistan
Fahim was born in Afghanistan and although he is very proud of his roots, he was raised during a very tumultuous time due to war. Fahim has lived in the United States for many years and he is thankful for the role that both countries have played in making him the man he is today.
2. He Has the Behind-the-Scenes Experience
Fahim has spent most of his career in front. of the camera. However, if you thought acting was the only thing he could do you might want to think again. He is also a writer and director who has worked on two projects so far. Unfortunately, it doesn't look like either of the have been released.
3. He Is a Dog Person
There are lots of people out there who believe that you can get a good feel for someone's personality based on whether they are a dog or cat person. For anyone out there who was wondering, Fahim is a dog person. Not only does he love dogs, but he's a very proud dog dad.
4. He Is a Published Author
On top of everything else Fahim has done, he also wrote a book. In February of 2012, he released a book titled Fahim Speaks: A Warrior-Actor's Odyssey from Afghanistan to Hollywood and Back. According to a description of the book, "Fahim Speaks is an inspiring story of perseverance and patriotism—and of the special love that one man developed for his adopted country."
5. He's Been in Video Games
Fahim's time in the entertainment industry has afforded him lots of cool opportunities and one of them was the opportunity to step into the video game world. He has voiced several video game characters and his credits include Uncharted 3: Drake's Deception and Call of Duty: Black Ops.
6. He Speaks Several Languages
Anyone who has ever tried to learn another language knows that it isn't an easy thing to do. Needless to say, there's always something impressive about people who are able to master languages. According to his LinkedIn profile, Fahim speaks English, Pashto, Dari, Farsi, Urdu, limited Arabic, and limited Spanish.
7. He Is a Self-Taught Actor
Going to acting school is a part of the process for lots of professional actors. However, Fahim's journey was a little bit different. Due to the circumstances in his life, Fahim wasn't able to attend drama school. As a result, he is entirely self-taught. While this method may not work for other people, it has worked out nicely for Fahim.
8. He Is A Photographer
By now, you've probably gotten the impression that Fahim is someone who likes to express himself creatively. However, acting and writing aren't the only ways he likes to do that. Fahim is also an amateur photographer and he loves snapping photos whenever he gets the chance. He often shares his work on his Instagram profile.
9. He Is a Low-Key Person
There are plenty of people in the entertainment industry who will do whatever it takes to ensure that they stay in the spotlight. That has never been Fahim's style, though. He keeps a pretty low profile when he isn't working and he has never been one to share much about his personal life. To be honest, it's easy to understand why Fahim has chosen not to share lots of details because we've all seen how things can go left when people do.
10. He Is A Motivational Speaker
Fahim hopes to use his platform to inspire others, and I think it's safe to say that there are already a lot of people who are inspired by him and his journey. On top of everything else he does, Fahim is a motivational speaker who has spoken at events in the United States and other parts of the world. Sharing his story will always be a big part of what he does.
Tell us what's wrong with this post? How could we improve it? :)
Let us improve this post!