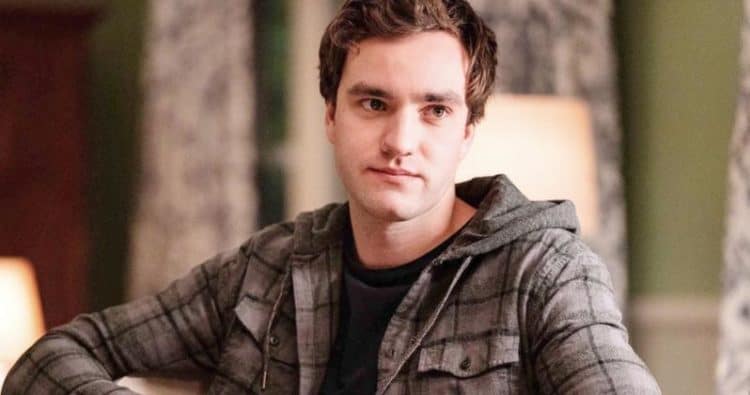 Jackson White hasn't been in the entertainment industry for long, but so far he's done his best to make the most of his time. In just a few years, he's gone from being virtually unknown to landing some pretty impressive roles. At the moment, he is probably best known for playing Brendan Fletcher in the HBO series Mrs. Fletcher. Now he has another major opportunity on the horizon. Recent announcements revealed that he will be in an upcoming Pet Sematary movie. There isn't much information about the film yet, but the project could have the potential to take his career to new heights. Continue reading to learn 10 things you didn't know about Jackson White.
1. His Mom Is A Famous Actress
Jackson might be somewhat new to acting, but he has been around the entertainment industry for his entire life. His mother is award-winning actress Katey Sagal. Many people will recognize Sagal from playing Peggy Bundy in Married… with Children. As you can probably guess, Katey has always been supportive of her son's acting dreams and she's his number one fan.
2. He's Been Working Behind The Scenes
At the moment, acting is what Jackson is known for, but that might not always be the case. He's already started to do his thing on the other side of the camera. He wrote, directed, and produced a short film called The Pitch although it appears that the project has yet to be released. There's a good chance we'll see him do more behind-the-scenes work later in his career.
3. He Loves To Stay Active
Even if you're not the kind of actor who does a lot of shirtless scenes, staying in good shape is important. After all, acting can be a very physically demanding profession. That being said, staying active is something that is very important to Jackson. He likes to exercise as much as he can.
4. It's Unclear If He's Had Formal Acting Training
Since Jackson is still pretty new to the industry, he hasn't done a lot of interviews and there isn't much information about him on the internet. We weren't able to find any details on what inspired him to get into acting or whether or not he's ever undergone any formal acting training. Either way, I think it's safe to say that being a performer is something that runs through his veins.
5. He's A Musician
Katey Sagal isn't the only parent that Jackson takes after. His father, Jack White, is a musician and it looks like Jackson inherited some of those skills as well. He loves to sing and play the guitar although it appears that music is a hobby for him and not something he intends to pursue professionally.
6. He's A Private Person
Since Jackson is no stranger to the entertainment industry, he probably knows how dicey things can get when celebrities let the world in on their business. In his own life, he has chosen to be very private. Although he is active on social media, none of his posts provide any insight into his personal life.
7. He Has A Great Sense Of Humor
Even though Jackson is very private, we've still been able to get somewhat of a sense of what kind of person he is. Based on his social media posts and his demeanor in his interview with KTLA 5, it's clear that Jackson loves to joke around. He got a chance to let that side of himself show in his role as Mrs. Fletcher.
8. He Dropped Out Of College
At one point in time, it appears that Jackson was on the traditional high school to college track. While talking to KTLA 5, Jackson revealed that he attended college for a short time. We weren't able to locate any information on where he went to school or what he studied.
9. He Was Friends With Cameron Boyce
Losing someone you care about is never easy, and unfortunately for Jackson, it's something he's already had to experience. Jackson was good friends with the late actor, Cameron Boyce. It's unclear exactly how the two knew each other but it's obvious that they shared a special bond. In 2019, it looks like Jackson lost another close friend of his named Evan Mulling.
10. He Likes Being Outdoors
Everybody needs a place where they can go to clear their heads, and for Jackson and a lot of other people, that place is outdoors. There's something about being surrounded by the beauty of nature that is completely calming. Plus, getting fresh and can have some great benefits.
Tell us what's wrong with this post? How could we improve it? :)
Let us improve this post!