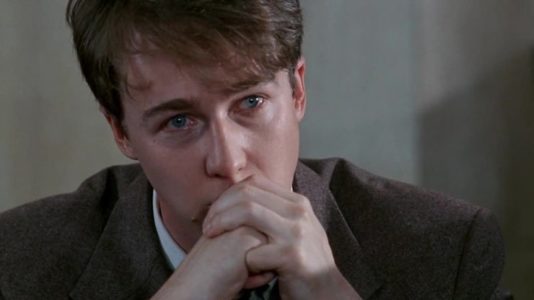 Each year, there's always a big snub coming out of the Academy Awards. Whether it's the voters opting to not make history by giving Ava DuVernay an Oscar nomination for Selma or Adam Sandler's performance being ignored for Uncut Gems, there's no shortage of snubs in the awards shows history. This list comprises of actors who have yet to win an Oscar despite giving off tremendous performances' in multiple roles throughout their careers. Let's get started with one of the more surprising entries:
Steve Buscemi
Can you believe that Steve Buscemi has yet to be nominated for even one Oscar? One of the greatest actors of all time has played a diverse cast of roles, whether it's the bumbling criminal in Fargo, an unpredictable bank robber in Reservoir Dogs, or the quiet and reserved former surfer Donny, Buscemi has had multiple roles where he at least deserved an Oscar nomination. Of course, these awards are subjective and everyone has an opinion on who should win what each year, but the fact that Buscemi has yet to be nominated for an Oscar is ridiculous.
Martin Sheen
Speaking of ridiculous, Martin Sheen is another victim of a talented actor who has never received an Oscar nomination despite an illustrious career. Sheen has proven himself in both the protagonist and antagonist roles, whether he's playing a deeply troubled assassin in Apocalypse Now, a grieving father in The Way, or a deranged senator in The Dead Zone, the fact that the veteran has yet to even be nominated for an Oscar in his 50 plus year career is astonishing.
Colin Farrell
Continuing the trend of never being nominated for an Academy Award is Colin Farrell, whose worn multiple hats when it comes to his acting career. Whether it's Farrell showing off his comedic side on In Bruges, to navigating between dramatic, romantic, and dark comedic in The Lobster, to a dark turn in The Killing of a Sacred Deer, Farrell has a strong presence in whatever role that he steps into and his daring acting roles shouldn't be ignored.
Amy Adams
One of the most surprising actors to never win an Academy Award is the versatile Amy Adams. Thus far, the actress has been nominated for an Oscar six times, yet the prestigious statue has continued to slip from her fingers. Whether she's playing a Boston tough girlfriend, the good-natured and loveable Ashley, or a master con artist, Adams has shown time and time again that she's up for any challenge that's presented to her. Likely, Adams will win an Oscar someday, but she should've been given golden statue by now.
Samuel L. Jackson
What's insane is that Samuel L. Jackson didn't emerge victorious for his tremendous turn as Jules Winnfield in Pulp Fiction. Perhaps he didn't say the word f**k too many times. Guess what's even crazier? That's the only nomination that Jackson has received throughout his career. Jackson has played a crazed art dealer (Unbreakable), a drug addict (Jungle Fever), a sinister arms dealer (Jackie Brown), and several other standout performances throughout his career and the lack of love shown by the Oscar voters is shocking. Jackson is an exciting presence who oozes with charisma thanks to his body language and devotion to every role he's given.
Ryan Gosling
It speaks volumes about an actor when they're able to give a tremendous performance in a role that requires little speaking, and Ryan Gosling's turn in Drive exemplifies just how talented the Hollywood heartthrob is. Like everyone else on the list, Gosling is a versatile actor, with some of his criminally underrated roles including a simple man just trying to love his wife (Blue Valentine), a motorcycle stuntman who turns to robbery to support his child (The Place Behind The Pines), or a neo-nazi skinhead (The Believer). The actor has only been nominated for two Oscars thus far; however, if he keeps picking strong and meaty roles then he'll surely get his well-deserved statue in time.
Ed Norton
Ok, fine, don't give Norton the win for American History X. Sure the actor was tremendous in this captivating and dark story about a former Neo-Nazi leader who changes his outlook on life; however, its criminal that Norton has worked on Birdman or (The Unexpected Virtue of Ignorance), Fight Club, 25th Hour, and Primal Fear and still doesn't own a golden statue. Norton is a three-time Oscar nominee because the actor simply disappears into every character that he plays. Norton is more than just an actor; He's an artist who continues to paint the canvas beautifully despite the continuous snubs from Oscar voters.
Jake Gyllenhaal
Jake Gyllenhaal has only been nominated for one Academy Award, and that's for his daring and tragic role in Brokeback Mountain. Whether Gyllenhaal is playing a police officer honorably protecting the streets (End of Watch), a sociopath who has a thirst for videotaping crimes (Nightcrawler), or a high schooler with preternatural visions (Donnie Darko), Gyllenhaal is one of the rare few actors who started off his career strong based on a memorable performance and continued to evolve and transcend from there. Gyllenhaal has showcased numerous times just how versatile of an actor he is, yet it remains baffling that he's only been nominated once for an Oscar.
Chadwick Boseman
Unfortunately, Chadwick Boseman won't have the opportunity to win an Oscar due to his untimely passing; however, the Black Panther star went out with a bang due to his performance in Da 5 Bloods and Ma Rainey's Black Bottom. Knowing all the pain and struggles that Boseman went through in his final film makes his performance in Black Bottom more impressive; however, Boseman shouldn't just be recognized for his final two films. The actor has done an excellent job recapturing the soul and spirit of icons James Brown, Jackie Robinson, and Thurgood Marshall. Of course, he'll mostly be remembered for his time as the Wakanda warrior, but Boseman's career has been filled with Oscar worthy performances that shouldn't be forgotten.
LaKeith Stanfield
LaKeith Stanfield really started gaining notoriety in his brief role in Get Out, but the talented actor came into the business off the back of a star-making turn in Short Term 12. From there, Stanfield has managed to expertly diversify himself by playing a legendary rapper (Straight Outta Compton), an FBI informant (Judas and the Black Messiah), a telemarketer (Sorry To Bother You), and a cowboy who doesn't exactly play by the rules (The Harder They Fall). Stanfield is still young so he'll likely get an Oscar trophy someday if he continues to shell out tremendous performances.