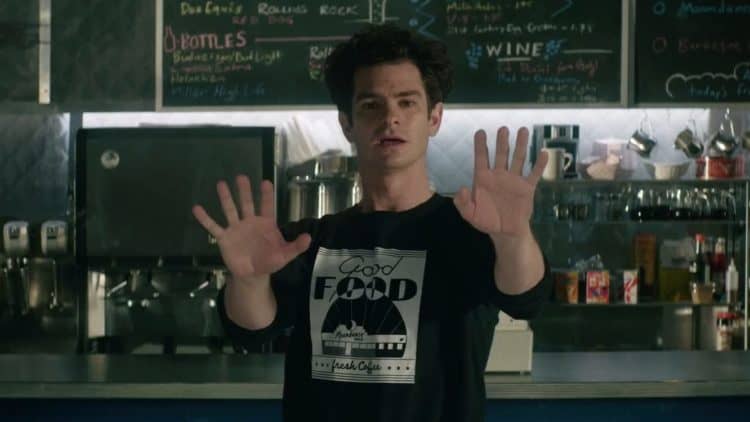 This year's Oscars promises to be a battle between industry veterans and relative newcomers. The 94th Academy Awards, which will be held in Dolby Theatre at the Hollywood & Highland Center, will be celebrating last year's greatest works of cinema, as well as the performers who poured their soul into them. For this year's Best Actor category, everyone nominated for the grand prize is pretty much a collection of well-known names in Hollywood, from industry longtimers to up-and-coming performers. Here are the actors nominated for this year's Academy Award for Best Actor.
Javier Bardem for Being the Ricardos
First on the list of nominees for this year's Best Actor award is Javier Bardem, who played comedy legend Desi Arnaz in the biopic Being the Ricardos. His costar, Nicole Kidman, who played Lucille Ball, also received a Best Actress nomination. This is Bardem's fourth Academy Awards nomination and first in almost a decade. He was nominated Best Actor in the 2001 movie Before Night Falls, nominated and won Best Supporting Actor in No Country for Old Men, and nominated Best Actor in Biutiful. If Bardem wins for his role in Being the Ricardos, this marks his first win under the Academy Awards' Best Actor category. Bardem is in a bit of an awkward situation in this year's Academy Awards. His costar Kidman is butting heads with Bardem's wife, Penelope Cruz, for the Best Actress category. Ultimate, Bardem said he's rooting for his wife. "I think both did a fantastic job," Bardem tells Deadline. "But Penelope did something extraordinary because she's nominated for the second time for a role in Spanish—that's really historic. Of course, I am rooting for her."
Benedict Cumberbatch for The Power of the Dog
Benedict Cumberbatch is nominated in this year's Academy Awards, receiving a nod for Best Actor for his role in Netflix's The Power of the Dog. This is the second nomination for Cumberbatch, snagging his first one for the biopic The Imitation Game, where he portrayed computer scientist Alan Turing. In an interview with The Hollywood Reporter, Cumberbatch reflected on his second nomination, saying: "I'm kind of giddy. It's a wonderful, humbling and very gratifying thing to experience part of this extraordinary journey. This is conversation that began nearly three years ago now… talking with Jane about this extraordinary character and this really complex character in this amazing story and this collision of people in this beautiful landscape and era." The Power of the Dog is this year's Oscars favorite, raking in a total of 12 nominations including Cumberbatch's.
Andrew Garfield for Tick, Tick… Boom!
Andrew Garfield received a nomination for Best Actor for his portrayal of real-life playwright Jonathan Larson in Tick, Tick… Boom! The musical biopic features the short-lived life of Jonathan Larson, who wrote one of the most widely known Broadway musicals, Rent. This is the second nomination for Andrew Garfield in the same category, receiving his first one for the movie Hacksaw Ridge, in which he played another real-life personality, Desmond Doss. Recalling how he discovered he had been nominated for the category, Garfield spoke to The Hollywood Reporter, saying: "I've never done that before, I've never set an alarm and waited for the thing to happen, and I did this morning and it was really stressful. It was very, very nerve-racking, and a lovely wake-up for sure. I was just kind of like, laying in bed and pitch black and trying to be quiet for the neighbors and that. It was cool to see a bunch of my friends getting nominated and films that I love and then, of course, there was a moment where they said my name for the thing, and that obviously kind of created a howl in my soul and my friends and my family. We're all very, very excited, very, very happy, very, very grateful — mostly just grateful that maybe this is an indication that I get to keep on making things that I like to make and acting and telling stories."
Will Smith for King Richard
In a grand return to Academy Awards consciousness, Will Smith snagged one of the nominations for this year's Oscars Best Actor category. He got nominated for his role in King Richard, portraying Richard Williams, the father and coach of tennis players Serena and Venus Williams. This is Will Smith's first nomination in 15 years, last gaining recognition from the awards body for his role in The Pursuit of Happyness. He was also nominated in the boxing movie Ali. This year marks Will Smith's third Oscars nomination, and possibly first win. In an interview with the New York Times, Will Smith revealed that he was pleasantly surprised by the reception to his movie, originally fearing that he'd never do anything as good as The Pursuit of Happyness. "I thought I had reached my artistic pinnacle," he said. "So for the world to respond to this film and in this way energizes me as an artist. I'm just wildly inspired to create and even to to be able to tell stories like this."
Denzel Washington for The Tragedy of Macbeth
Last on the list, but definitely not the least, is Denzel Washington, whose powerful stage presence made The Tragedy of Macbeth one of the best movies of last year. Washington is nominated for Best Actor in the movie, playing the titular character, opposite Frances McDormand, who played Lady Macbeth. Of all the actors in this year's Best Actor category, Denzel Washington has had the lengthiest and most impressive Oscars record, boasting a whopping 10 Best Picture, Best Actor, and Best Supporting Actor nominations. He's previously been nominated for Malcolm X and Fences. Of those nominations, he's won two: Best Supporting Actor for Glory and Best Actor for Training Day. He currently holds the distinction of being the most nominated Black actor, according to People. "Joel Coen is a genius and I hope the nominations for the film will allow for more people to enjoy a terrific cinematic experience," Denzel said in a statement acknowledging his nomination. "Thank you to the members of the Academy for the recognition and to A24 and Apple for their ongoing support."
Tell us what's wrong with this post? How could we improve it? :)
Let us improve this post!