The Marvels is slated to be the latest addition to the MCU. It is a sequel to the 2019 origin story Captain Marvel. Although it is a sequel, the events in this film are expected to follow threads from several other films and TV shows in the MCU, particularly WandaVison and Ms. Marvel
The Marvels is part of phase five of the MCU. It is expected to feature some old characters like Nick Fury, Carol Danvers/Captain Marvel and Monica Rambeau- who was a child in the first Marvel film and appeared as an adult in the 2021 miniseries WandaVision. In this article, we cover some of the film's major cast members.
Brie Larson as Carol Danvers/Captain Marvel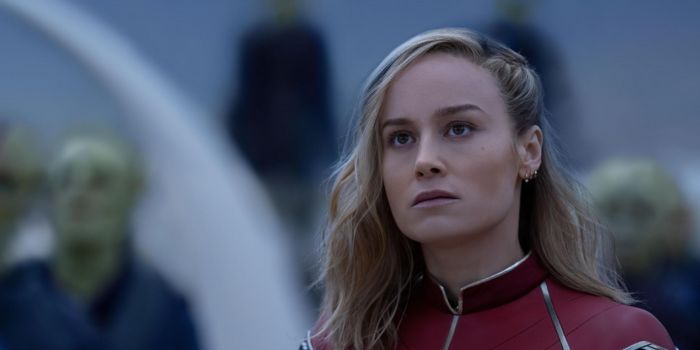 In the lead role of Carol Danvers/Captain Marvel is Brie Larson. This is Larson's fourth appearance in the MCU as Carol Danvers. Danvers is an Avengers who works closely with Nick Fury. After the events in Endgame, she went back to her intergalactic work. The Marvels sees her return to earth for an extended period. She is thrust into a postion where she has to work with other powered people, who share similar powers with her while serving as a de facto leader of the trio. In an interview with Good Morning America, Larson spoke about what fans can expect from this film. She stated that this sequel is different from the first and sees her character make bad decisions and show the darker side of Captain Marvel.
Teyonah Parris as Monica Rambeau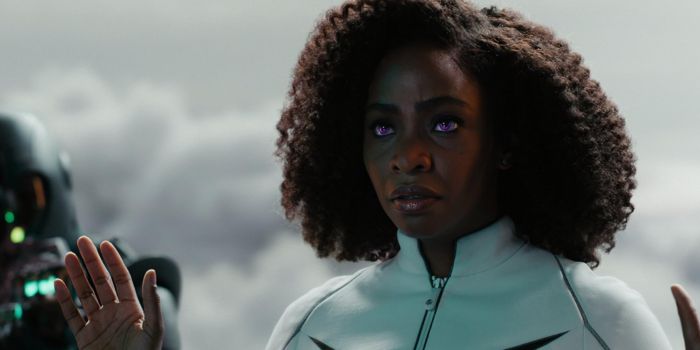 Monica Rambeau is one of part of the trio that makes up the Marvels. She is the daughter of Danvers' old friend, Marie Rambeau and is played by Teyonah Parris. The first major appearance of this character as a powered person was in WandaVision. It was during the events of the TV show that she got her powers. In The Marvels Rambeau's relationship with Danvers will be explored. This would happen in tandem with an exploration of her character. In WandaVision, she played a very minimal role and it made it hard to focus on who she was as a character.
Iman Vellani as Kamala Khan/Ms.Marvel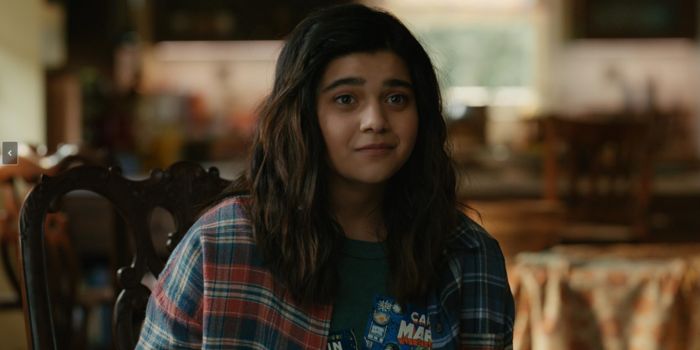 This is Iman Vellani's second appearance as Kamala Khan. The 2019 miniseries Ms. Marvel was the origin story for the character. Khan who is a mutant got her Marvel powers from a bangle which is part of a pair. Not only do we learn where the other pair is in this film, but we also see Khan work closely with the other Marvels Danvers and Rambeau. She is an awe-struck teenager who is still coming to terms with the powers that she has while working with people whom she considers her heroes.
Zawe Ashton as Dar-Benn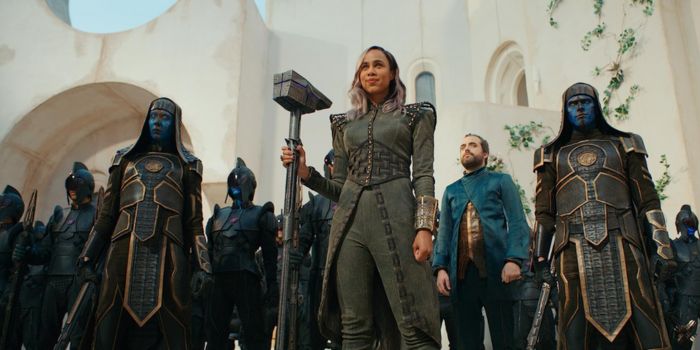 Dar-Benn who is played by British Actress Zawe Ashton, is the film's villain. She is a Kree Warrior who is motivated by several factors. Factors like patriotism and revenge. Her revenge comes on the tail of Captain Marvel's attack on the Kree's Supreme Intelligence. A familiar face of the older MCU phases, Ronan the Accuser wielded a hammer, and from the looks of it, Dar-Benn also wields the same kind of hammer. In preparation for her role, Ashton was tasked with strength training. It was one of the things the film's director Nia DaCosta spoke to her about immediately after she got the role.
Samuel L. Jackson as Nick Fury
Samuel L. Jackson is the actor with the highest number of appearances in the MCU. With over 10 MCU films to his name, he would be once again gracing this cinematic universe with his presence. Jackson would play the same role of Nick Fury he has done in the past. One of the film's producers, Mary Livanos, spoke about Jackson's performance in this film, particularly regarding the relationship his character has with Captain Marvel, a relationship that goes way back to his early days in S.H.I.E.L.D.
Park Seo-joon as Prince Yan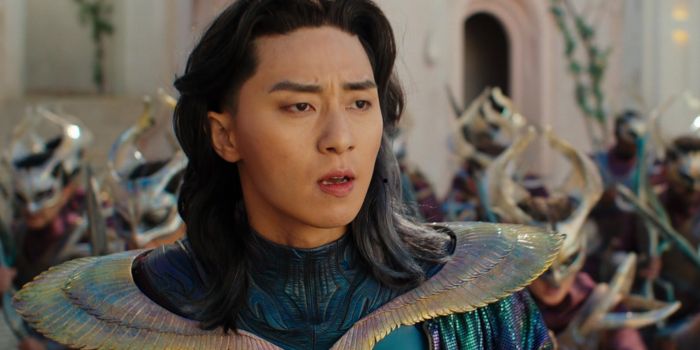 The Marvels already promise to offer insight into the lives of The Marvel trio, particularly the two older Marvels. One way the film does this is with the introduction of other people in Captain Marvel's personal life, like a husband. South Korean star Park Seo-joon is joining the cast of The Marvels as Captain Marvel's husband. For a pretty diverse cast, Seo-joon is only the third South Korean to be a part of the general MCU cast.
Tell us what's wrong with this post? How could we improve it? :)
Let us improve this post!