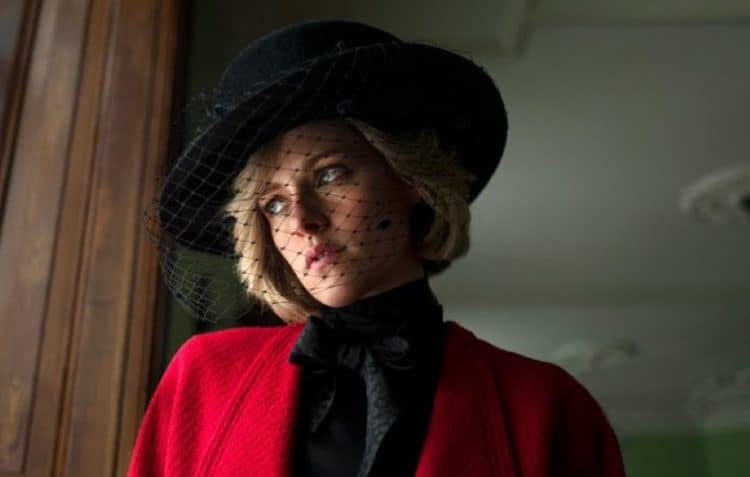 Whenever the British Royal Family is brought up, it's hard not to think about the late Princess Diana. Even though it's been over two decades since her untimely passing, the public can't help but still feel magically drawn to her, and her story. This can be seen in the books published, old interviews re-hashed, television shows made, and films about the late Princess that are still being produced up to this day. The latest one to join the bandwagon is the upcoming film, Spencer. Here are five reasons (in no particular order) why viewers should get excited about the upcoming film:
5. A backstory that is sure to tug on viewers' heart strings.
The biographical drama is written by Steven Knight (Dirty Pretty Things), and directed by Chilean filmmaker, Pablo Larraín (Lisey's Story), who was also behind the 2016 biopic, Jackie, which was about the former US First Lady Jacqueline Kennedy. In the upcoming movie, viewers will be brought into the darker times in the Princess' life as she battles with her own fair share of mental issues, as well as her rocky marriage to Prince Charles. What was supposed to be a fairytale romance turned out to become a bad dream that was difficult to wake up from. The hit historical drama series, The Crown, also recently tackled the same chapter of Princess Diana's life. It would be most interesting to see how the controversial story will be adapted into the big screen.
4. The film's compelling storyline that will introduce viewers to another side of Princess Diana.
The film is set in 1991, during three critical days spent at the Sandringham House in Norfolk, the Royal Family's annual Christmas destination. What was supposed to be a time of celebration and festivities became a contemplative period in Princess Diana's life. Her marriage to Prince Charles was strained beyond repair, and she has decided to finally end things. This pivotal moment was about to rock the monarchy to great proportions. Let's just say the succeeding years were not the smoothest of times. The People's Princess captured the world, not only by her dazzling beauty and sense of style, but most importantly by her warmth and the causes she stood for. It was heartbreaking to imagine that behind that kind and warm-hearted façade lied a person that battled with bouts of insecurities, and was lured into a loveless marriage. Retelling the tumultuous journey through the film will surely bring forth a wide set of emotions for its viewers. It's a classic case of "why do bad things happen to good people?"
3. The cast members' realistic transformation into their iconic characters.
The film is comprised of a talented cast, which is led by Kristen Stewart (The Twilight Saga), as Princess Diana (née Spencer), who stunned in a cream-colored ball gown in the recently released movie poster. Here face might have been turned back on the camera, but the feelings of anguish and despair were palpable. The other cast members, who will make the story come full circle include Jack Farthing (Poldark) as Prince Charles, newcomer Olga Hellsing as Sarah, Duchess of York, Matthias Wolkowski (Commitment Phobia) as Prince Edward, Niklas Kohrt (Das Blaue vom Himmel) as Prince Andrew, Thomas Douglas (I'm Good) as John Spencer, 8th Earl of Spencer, Oriana Gordon (Annalena) as Lady Sarah Armstrong-Jones, Amy Manson (Once Upon a Time) as Anne Boleyn, Ryan Wichert (The Queen's Gambit) as Staff Sergeant Wood, and John Keogh (Baltic Crimes) as Michael.
2. Kristen Stewart's portrayal of Princess Diana is generating a lot of positive buzz.
It's not easy to portray an iconic character in history. There will always be points of comparison, and different sets of opinions. Kristen Stewart has come a long way from her days as Bella Swan in The Twilight Saga. She has gone to take on a whole lot of other challenging roles, and this one is no exception. Getting into character was no walk in the park. Apart from the physical transformation, Stewart had to study the Princess' mannerisms, nuances, and accent. The film would truly be a test of her acting chops. Rest assured, the efforts will not go unnoticed. In the recently released trailer that lasted for less than two minutes, viewers were given a glimpse of the amazing transformation. Yes, those goosebumps were expected.
1. Fans and fashionistas alike will get a thrill from the recreation of Princess Diana's iconic outfits in the film.
Get ready to take a walk down memory lane. The People's Princess is also known to be a style icon, up to this day. Who could forget her silk-taffeta wedding gown with puff sleeves and a 25-foot train? Or the black dress that she wore to an event at the Serpentine Gallery? There are just too many iconic fashion moments to be mentioned. The film is staying true to its premise as much as possible, to the point of recreating some of the Princess' most stylish and memorable outfits. Seeing Stewart rock those outfits, and bring the character into life is definitely something to look forward to. The life of the Princess of Wales may have ended tragically, but the extraordinary legacy she left behind continues to live on.
Spencer will be part of the 78th Venice International Film Festival on September 3, 2021, and is scheduled to have its theatrical release on November 5, 2021.