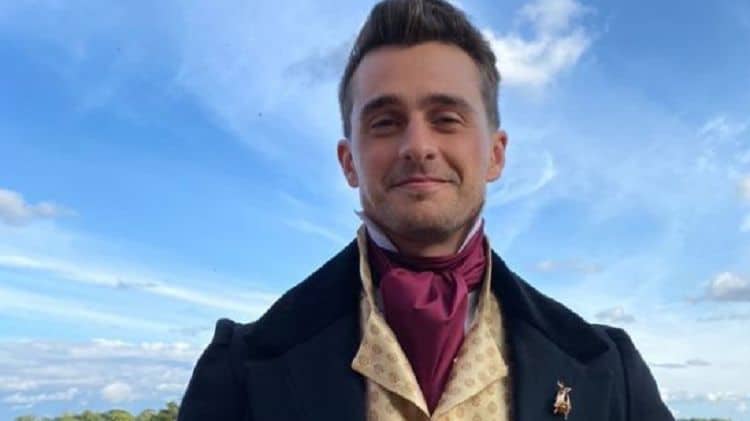 NBC is a network known for creating some interesting reality shows, and The Courtship is another of their interesting creations. This show is set to introduce the world to some seriously interesting people who are going to spend their time seeing whether they have what it takes to make a relationship work with someone else. Much like the Bachelor and the Bachelorette franchises, this show is designed to set up a number of men with one woman. In this situation, we will see 16 men all lining up to take out one woman on dates, court her, and see who she chooses to make her own in the end. These men are back in action, and they are designing their dates to mimic dating patterns from the 1800s. It won't be anything like a reality dating show we've ever seen, which means it's time to get to know the men involved. Daniel Bochicchio is one of the many men vying for a woman's attention, and here is what we know about him.
1. He is a New Yorker
Daniel is a New Yorker. He's from Staten Island, where he lived with his family growing up. He's currently in his early 30s, though we don't know when he celebrates his birthday. We do know that at the time of publication, he is 31.
2. He Lost his Father
He is exceptionally close to his family. Sadly, however, he lost his father. His mother, his brother, and he are all close, and they bonded together after the loss of his father, who was gone all too soon. His family is super close to them, and they have maintained a close relationship his entire life.
3. His Family Thinks He's Crazy
Despite their close nature, his family does find him a little bit crazy. The idea of him being part of a reality show like this one is a lot for them, and they think he's a little crazy for taking on so much at this point in his life. Regardless, they support him entirely and wholeheartedly in his endeavor.
4. He a Business Major
While he was in college, he attended the College of Staten Island. He was a business major when he graduated. While he didn't grow up to use his degree, he kind of uses it to make sure that he is able to do what he does.
5. He is a Real Estate Agent
Now he works as a real estate agent. He's an agent in Manhattan with a company called Douglas Elliman. He sells real estate, and he's good at what he does. He also loves his career, and he works hard to make sure that he keeps his clients happy and in a home they love.
6. He is a Model
When he's not busy with his work, he is busy with his modeling. He's signed with Wilhelmina Models, and he does a lot of modeling on the side. He has been doing this for eight years, and he continues to book work when he can get it with the company.
7. He Was Discovered
One thing you might not know about this man is that he was discovered. He did not just show up for a casting call or an audition to see if he could meet someone on this show the way so many men do. In fact, he was actually approached by someone from the show and asked if he'd like to join. He was intrigued, and he clearly said yes to the offer.
8. He is Up for Adventure
The reason he chose to say yes to this show is a simple one. He loves adventures, and he was up for a new one. Daniel also appreciates that this show is not like other shows in the reality dating show world, so he's been able to focus on things like getting to know his more chivalrous side, and that really does work for him.
9. The Show is Filmed in England
Being part of this cast is super cool for many reasons, but being able to live in England in the same small town in which Bridgerton is filmed is a very cool experience. He got to live there with the other men and women from the show, and he very much appreciates that aspect of filming.
10. He Was Himself
For the entire range of filming – and we don't know how long that was for him – he was himself. The only thing that he did that is not himself is the entire 1800s fashion situation. He was still himself outside of etiquette training and whatnot, and he is proud of who he is on the screen because he was never someone other than who he is.
Tell us what's wrong with this post? How could we improve it? :)
Let us improve this post!