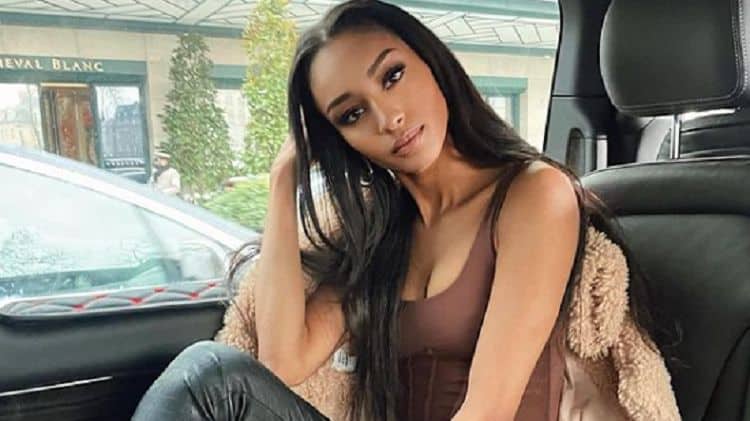 You may not have heard the name Bethania Locke before, but you should get ready to start hearing it more often. Bethania will be a cast member on the upcoming MTV series Buckhead Shore which is a spin-off of Jersey Shore. The series centers around a group of 20-something who will be living together in a vacation house in the Atlanta area. The show is set to premiere on June 23 and it aims to be just as exciting and drama-filled as the original. Only time will tell if Buckhead Shore is able to live up to the hype, but there are a lot of people looking forward to finding out. Keep reading to learn 10 things you didn't know about Bethania Locke.
1. She Studied at Georgia State University
Some people may see Bethania as nothing more than just another pretty face, but that definitely isn't the only thing she has to offer. Bethania attended Georgia State University where she graduated with a bachelor's degree in 2017. We weren't able to find any information on what subject she earned her degree in.
2. She Had a YouTube Channel
YouTube has become the largest video streaming platform in the world, so it's no surprise that so many people want to have their own channels. Bethania started a YouTube channel several years ago, but there are currently no videos on the account. Perhaps she will decide to start posting once she begins to gain notoriety from the show.
3. She Comes From a Diverse Background
We weren't able to find any details on where Bethania is originally from although we know that she currently lives in Atlanta. Based on her Instagram profile, it appears that Bethania has both Jamaican and Ethiopian ancestry. She is very proud of the cultures that have come together to make her the person she is today.
4. She Loves to Travel
There are lots of people who like to travel, but Bethania loves to travel. She has gotten the opportunity to visit lots of cool places over the years including Costa Rica, Peru, Bahamas, and Italy. There's no doubt that she's going to be putting even more stamps in her passport soon.
5. She Has a Great Sense of Style
Plenty of people wear clothes simply because they have to. They throw on whatever's comfortable without putting in too much about how it looks. Bethania, however, genuinely loves fashion and she loves using clothing as a way to express herself. Regardless of the event, you can trust that she is going to pull up and shut it down.
6. She's Fairly Private
Just because Bethania is going to be on a reality TV show doesn't mean that she likes to share all of her business with the world. Her Instagram profile suggests that she is very careful about what she puts on display and she prefers to keep her online persona a little separate from who she is in real life. However, it seems likely that she will open up a little more on the show.
7. She Doesn't Have Previous TV Experience
From what we've learned about Bethania, she has never done any kind of TV shows or movies in the past. Now that being a reality TV star has gone from being a dead-end opportunity to a lucrative career path, Bethania may decide to take advantage of other opportunities in the future.
8. She's All About Family
While it's true that Bethania hasn't shared much information about herself, her social media presence does make it clear that she is a family-oriented person. She seems to have really close bonds with her loved ones and she looks forward to spending time with them when she can.
9. She Isn't Afraid to Try New Things
Life is all about having as many memorable experiences as possible, and that's exactly what Bethania wants to do. She doesn't shy away from stepping outside of her comfort zone and trying different things. The fact that she's an adventurous person means she's probably going to have some wild moments on Buckhead Shore.
10. It's Unclear What She Does for Work
When people do reality TV shows, viewers tend to wonder what they do for work. Unfortunately, that information isn't available for Bethania. There's not even any detail on what industry she works in. However, since she graduated from college a few years ago, it seems very likely that she is doing something full-time. After all, she has to be making money in order to be able to travel as often as she does.
Tell us what's wrong with this post? How could we improve it? :)
Let us improve this post!