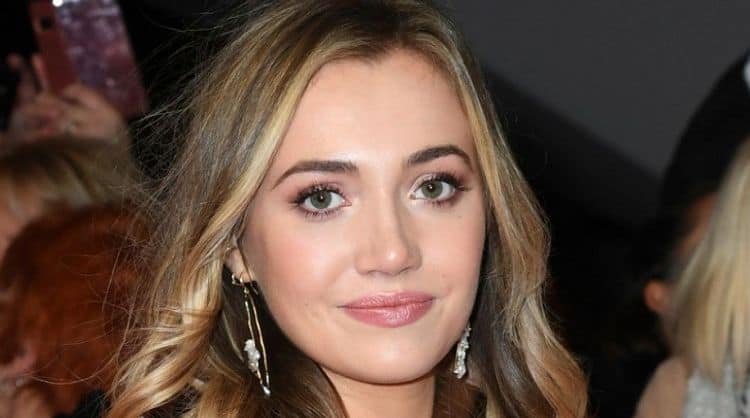 The hugely successful Netflix series about a handsome young man who does all the right things and is completely smitten with the woman who has his heart is all the rage. Of course, we should mention that young man is also a compulsive stalker, serial killer, and a complete danger to society if his lady friend doesn't show the same interest in him that he shows in her, so there's that. Also, we know you don't need to know we are talking about "You" right now, do you? The show is all the rage – and has been since day one – but it's making headlines again as the show recently announced that they'll be moving to London to film the fourth season – and this season will include many new faces. Tilly Keeper is but one of the new faces who will grace the screen alongside the famous former Gossip Girl's Dan Humphrey who is known now as Joe the serial killer, and fans want to know her better.
1. She is Young
She's still so young. She was born on August 16, 1997, and Tilly is only her nickname. Though she uses the name for her business, too, it is not her full name. She is Matilda Elizabeth Keeper, but we love that she uses Tilly Keeper for work.
2. She's English
Like so many of the new cast members who have been given a place on the show You, she is from England. She was born in Westminster, which is such a beautiful place to grow up. She did grow up there, too, alongside her siblings and her parents.
3. She Was on A Famous Show
Here's something that many people think is so fun. She was on the show EastEnders, which is only one of the most popular shows on the BBC network. A fun fact about this show, too, is that one of her new costars from the You cast was also on the same show. That would be Amy-Leigh Hickman in case you were wondering.
4. Her Dad is A Writer
She did not grow up too far away from the limelight. Her father is a writer, and he is credited as being one of the writers of the famous show Spitting Image. His name is Peter, and he is well-known throughout the business. Her mother is not, but her name is Amanda, and she is well-known for being a great mom.
5. She is the only girl
We mentioned she has siblings. She is one of three kids her parents had. We don't know if she's the first, second, or third, but we do know that she is the only girl. Both of her siblings are boys.
6. She Studied Acting
She's been studying acting almost her entire life. She was enrolled in a performing arts school all 14 years of her education, and it shows. She's good at what she does, and she can make any character her own.
From the time she was only four, she was a ballerina. She was always a dancer, and she loved it. It takes a great deal of dedication and a great deal of talent to keep up with the demands of a dancer when you are learning the art of ballet, and she had what it took.
8. She Has Worked with A Costar Before
We mentioned that both she and Amy-Leigh Hickman both worked on the show EastEnders, but we don't believe it was at the same time. However, the two did work together on a project called True Colours, which is a short film. We wonder if they are excited to work together again being the same age and all?
9. She's Been Working Since She Was a Child
She was 7 or 8 when she landed her first role. Actress, ballerina, daughter, sister, student – she was a little of everything, but she was good at all of it. She was cast in a stage production called Dick Whittington, and she was cast as the role of babe. We don't know what that means, but we do know she was still little, and she was still talented.
10. Her Private Life is Very Private
She's quite good at keeping her personal life to herself, and that is something to admire about her. She doesn't do things like share too much of what she is up to or how she is doing, and we love it. She's young, but she's smart enough to know the entire world need not know her personal business.