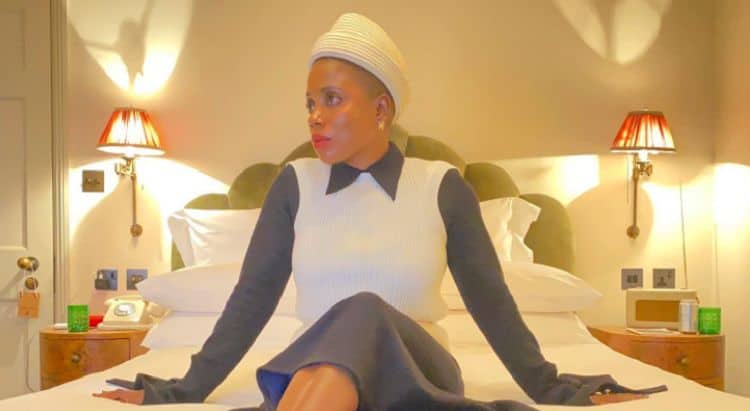 The last few years of Janicza Bravo's career have certainly been something special. After writing and directing several short films, Janicza began to tackle her first feature film project. This wasn't just any film, however. The movie, Zola, which was released in 2020, was inspired by a series of tweets by a woman named Zola that went viral in 2015. The success of the film has gotten Janicza lots of attention, and she's nowhere near finished yet. She is also the director of an upcoming TV series called Kindred which is based on a novel of the same name written by the late Octavia E. Butler. If Janicza continues down the path she's currently on, she could eventually become one of the most well-known directors of her generation. Keep reading to learn 10 things you didn't know about Janicza Bravo.
1. She Has Panamanian Roots
Janicza was born in New York City, but both of her parents immigrated to the United States from a city in Panama called Colón. She was raised between Panama and the United States and is very proud of her roots. In addition to speaking English, she is also fluent in Spanish.
2. She's Worked In The Fashion Industry
Even before her filmmaking career started to take off, Janicza was already working in the film industry. After graduating from college, she began working as a wardrobe designer and stylist. Even though she no longer works in the fashion world, fashion continues to be an important part of her personal life.
3. She's An NYU Alum
Janicza attended New York University's Tisch School of the Arts where she studied directing and design for theater. The school has a long history of producing very talented people including Adam Sandler, Kristen Bell, Alec Baldwin, and Haley Joel Osment. After earning her degree, Janicza relocated to Los Angeles. It appears that she is still based on the west coast.
4. She Has Acting Experience
Even though she has spent most of her career behind the camera, Janicza also has a little bit of acting experience under her belt. She made her acting debut in 2013 in a film called In a World… Since then, she has made a handful of other on-screen appearances. Most recently, she was in a movie called Sharp Stick which was released in 2022.
5. She's A Dog Mom
Janicza doesn't have any children of her own, but she is still a mother in her own way. She is a dedicated pet parent and it's clear that her fur baby is a major part of her life. Although she hasn't made a separate Instagram account for her dog, her pup is definitely the star of her page.
6. She Is Jewish
Janicza was raised in a Jewish household although her mother did not actively practice the faith. During an interview with Vulture, Janicza said, "I feel comfortable saying that I might be the only black, Panamanian, Jewish woman working in comedy". It's unclear how much of a role the faith plays in her life.
7. She Was Married Briefly
Overall, Janicza has chosen to be pretty private when it comes to her personal life. What we do know, however, is that she was married to actor Brett Gelman from 2015 to 2018. The two met in 2015 while working together on a commercial for the New York Lottery. From what we know, Janicza is currently single.
8. She Isn't Afraid to Get A Little Political
Being in the public eye means constantly being under public scrutiny. As a result, lots of public figures have chosen to stay quiet on serious topics such as politics. Janicza isn't one of those people, however. She has made it very clear where she stands politically by supporting the election of Joe Biden and Kamala Harris. She has also been vocal about human rights issues such as racism.
9. Family Is Important To Her
Since Janicza is a private person, she has never shared much information about her family. That said, however, it is very clear that family has always played an important role in her life. She seems to have close relationships with her parents and they have been a strong support system to her over the years.
10. She Believes In The Power Of Representation
As a Black woman in the entertainment industry, Janicza's experience has been very different from her white counterparts. She has made it a point to use her platform to tell Black stories and put Black faces on screens. As she brings more projects to the screen, there's no doubt that this is something she will continue to do.
Tell us what's wrong with this post? How could we improve it? :)
Let us improve this post!