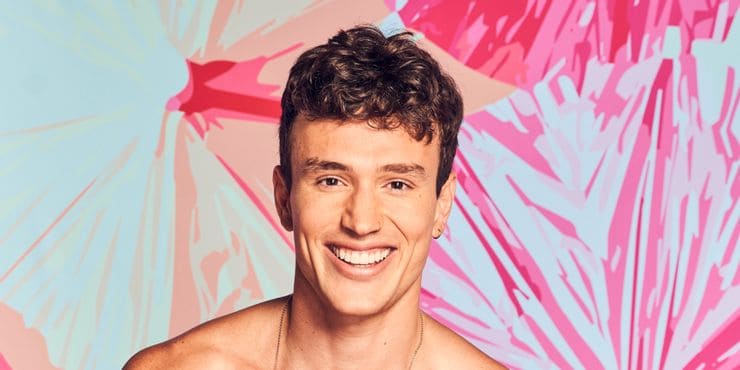 There are lots of people out there who would agree that being stuck on an island with no contact with the outside world doesn't sound half bad if Will Moncada is there. For six lucky ladies, that scenario will be a reality thanks to the dating competition series Love Island USA. Will has officially been announced as a cast member on the third season, and people are excited to tune in and watch his journey. In addition to trying to find love, Will will also be hoping to go home $100,000 richer. The season is set to premiere in July 7, 2020, and it will mark the first time Will has been in a TV show. Keep reading to learn 10 things you didn't know about Will Moncada.
1. He's Into Plants
If you're anything like me, you've struggled to keep even the most durable house plants alive. However, that isn't the case for Will. He appears to have somewhat of a green thumb and he loves buying all sorts of plants. The fact that he's able to take care of a plant is something that might earn him some points on the show.
2. He Loves To Travel
Some people are perfectly fine with staying close to home for their entire lives, but that has never been Will's style. He is the type of person who likes to get out and see as much as possible. He has been fortunate to do lots of traveling over the years and he has visited several different countries.
3. He's A Model
Will is a natural in front of the camera and that has given him quite a few opportunities over the years. He has had a successful modeling career that includes working with some of the most well-known brands in the world. Some of the companies he's worked with include Givenchy and Armani Exchange.
4. He Likes To Take Pictures
Will has made quite a name for himself by being in front of the camera, but he also enjoys being on the other side. Will is a talented photographer who loves capturing beautiful moments. Even though digital photography has been considered the norm for over a decade, he still likes shooting on film. Drawing is another way that Will likes to express his creative side.
5. He Loves Being Outdoors
People who see Will's face may be quick to jump to the conclusion that he is a pretty boy, but don't let his looks fool you. Will isn't afraid to break a sweat and get his hands dirty from time to time. He enjoys being outside during his free time and he loves doing things like hiking and surfing.
6. He's A Professional Athlete
Just when you thought Will's resume couldn't possibly get any more impressive, you find out that he is a professional athlete. According to his website, he is a professional water polo player. We weren't able to find anything on his pro career, but we do know that he played at Riverside City College.
7. He Was In A Music Video
Love Island may be Will's first time doing a TV show, but it might not be the first time you've seen him on your screen. He was the lead in the music video for Morat's 2019 single "No Se Va". To date, the video has gotten well over 112 million views on YouTube alone.
8. He's A Skater
Will may not fit your stereotypical idea of a skater boy, but this is yet another example of why you shouldn't judge him based on how he looks. Will loves to skateboard and it's the perfect way for him to stay active while also getting the adrenaline rush that he loves. He doesn't just love to skate, though, he's also pretty good at it.
9. He's Vegan
Health and fitness are very important to Will. He has chosen that following a vegan diet is the best choice for his personal health. We weren't able to find any information on what led him to the decision or how long he's been vegan. Even though some people think being a vegan means eating nothing but vegetables, there are some very creative recipes out there.
10. He's From Colombia
We weren't able to track down any information on Will's upbringing, but we do know that he was born in Medellin, Colombia. It's unclear when he moved to the United States, however, he was definitely here during his college years. Will is fluent in both English and Spanish which may end up scoring him some cool points on the show.