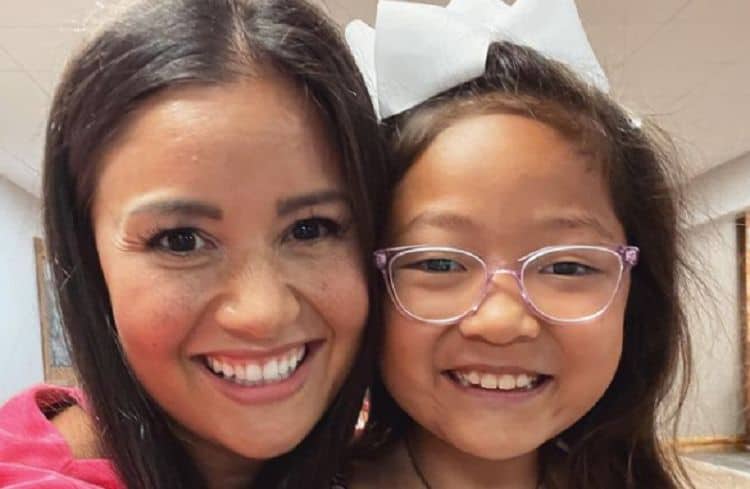 It's been almost 10 years since Catherine Giudici Lowe made her reality TV debut as a contestant on season 17 of The Bachelor. She started the season as a single woman looking for love and she left with a very nice ring on her finger. Catherine's fairytale didn't end there, though. Unlike lots of other relationships that begin on the show, Catherine and Sean have managed to defy the odds. They got married in 2014 and they have since started a family. People can say what they want about looking for love on reality TV, but things have worked out quite nicely for Catherine. Here are 10 things you didn't know about Catherine Giudici Lowe.
1. She Has A Diverse Background
Catherine was born and raised in Washington. Her father has Swiss and Scottish ancestry while her mother's family comes from the Philippines. Catherine is very proud of her background and how the different cultures blended together to make her the person she is. After falling in love with Sean on The Bachelor, Catherine relocated to Dallas where she still lives today.
2. She Studied Advertising
One of the things that initially attracted Sean to Catherine is the fact that she has a lot going for her. On top of her looks, she is also intelligent and ambitious. She attended Washington State University where she graduated in 2008 with a bachelor's degree in advertising. Catherine is also a graphic designer.
3. She Loves To Stay Organized
Staying organized is one of those things that's always way easier said than done. In reality, keeping everything in order is a struggle for a lot of people. However, Catherine is someone who genuinely likes to stay organized and she gets excited over new tools and methods to help her keep things in order.
4. She Is An Entrepreneur
Catherine may be busy being a wife and a mother, but that doesn't mean she hasn't made time to pursue some of her interests. Catherine is the founder of a greeting card company called Lowe Co. The company has given Catherine the perfect chance to put her graphic design skills to good use. It's also a great way for her to use her advertising education.
5. She Is The Disciplinarian In Her Household
In every two-parent household, there's always one parent who's all about having fun and other who always makes sure things never get too crazy. During a Q&A on Instagram, Catherine revealed that she's definitely the disciplinarian when it comes to her children. Being the 'bad cop' can be a tough job, but somebody has to do it.
6. She Was Not A Fan Of The Bachelor Before Being Cast
There are lots of women who decide to go on The Bachelor simply because they love watching the show. That wasn't the case for Catherine, though. In her Instagram Q&A, both she and Sean revealed that they did not watch the show before they were on it. They have since become fans, however.
7. She Was A Contestant On A Game Show
Being On The Bachelor opened up lots of other doors for Catherine as far as the entertainment industry is concerned. She has made several other TV appearances since being on the show. In 2015, she was a contestant on an episode of Who Wants to Be a Millionaire. Others hows that Catherine has appeared on over the years include Marriage Boot Camp: Reality Stars and After Paradise.
8. She Likes To Stay Active
Catherine may not always have time to get to the gym, but staying active is something that's important to her. She likes to work out whenever she gets the chance and when the weather is nice she likes to take her routine outdoors. Staying active isn't just about taking care of herself physically, but it's also a great way to release any stress and tension she may be feeling.
9. She Is A Brand Ambassador
Since her time on The Bachelor, Catherine has watched her social media following grow tremendously. She currently has 45,000 followers on Instagram and that has given her the opportunity to partner with companies to help market their products. She is a brand ambassador for Kinder and Juicy Juice.
10. Her Faith Is Important To Her
Having a strong Christian background is something that Sean and Catherine have always connected over. While we don't know much about her religious upbringing, it's clear that faith is something that has played a very big role in her life. She and her family regularly attend church and are very active in the church community.
Tell us what's wrong with this post? How could we improve it? :)
Let us improve this post!