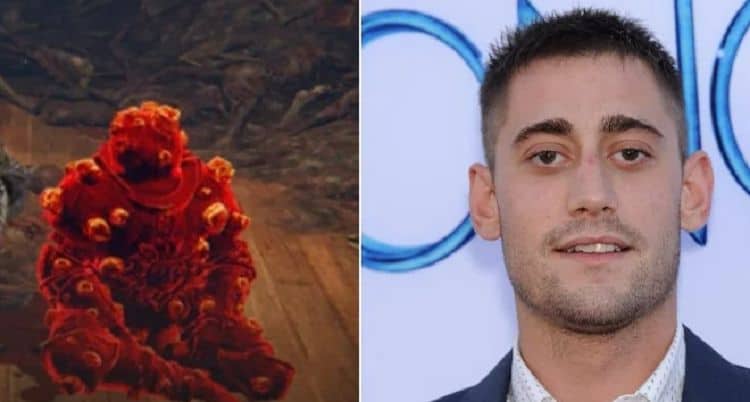 With more than a decade of professional acting experience, Michael has gone from being a relatively unknown British actor to being recognized by people all over the world. His ability to play all kinds of characters has opened dozens of doors for him over the years. Each time Michael steps in front of a camera, he does his best to bring an amazing performance with him. Even though Michael has already accomplished a lot of cool things, he's nowhere near finished yet. He has a lot of cool things in the works that are going to propel his career even further in the years to come. Continue reading to learn 10 things you didn't know about Michael Socha.
1. It Took Him A While To Warm Up To The Idea of Acting
Michael wasn't the kind of kid who spent his entire childhood dreaming of becoming an actor. It was actually something he fell into somewhat by accident. During an interview with Whats on Stage, Michael said, "When I was growing up, I didn't really understand or care about acting until I joined an amateur dramatics group and I couldn't get enough. The thrill of the stage was amazing and I just kept on doing it despite not being from that world."
2. He Isn't The Only Actor In The Family
Michael doesn't technically come from a family of actors, but he also isn't the only actor in the family. His younger sister, Lauren, is also a professional actor. She has been in the business for more than 15 years. She is best known for her roles in shows like Misfits and Catastrophe.
3. He's A Father
Michael has remained very private throughout his career, and that's something about him that probably isn't going to change. However, even though he hasn't shared much about his personal life we do know that he is a very proud dad. He and his ex-girlfriend, Faye, have one child together.
4. He's Held A Variety of Odd Jobs
Just because Michael is a talented actor doesn't mean that his journey has been an easy one. Michael's path to the entertainment industry had several stops along the way. Before his career took off, he worked at different factories and he also worked at a local car wash.
5. He Doesn't Really Like Being Recognized
Being famous is often a byproduct of being a professional actor. While some people like the constant attention, there are other people who don't enjoy constantly being in the spotlight. Michael is a part of group two. He told Whats on Stage, "I've had a taste of being recognised and I don't really like it…My life's changed an awful lot, even in the few things that I've done. I've never had any bad experiences, it's always been positive but sometimes it is difficult not having that anonymity."
6. He's Been In Music Videos
Most of Michael's time in front of the camera has been spent doing movies and TV shows, but those aren't the only kinds of things he's worked on. He has also been in several music videos over the years. Some of his music video credits include "Stuck" by Lauren Pritchard and "Seen It All" by Jake Bugg.
7. Social Media Isn't Really His Thing
Social media is the first place that lots of people go when they want to see what their favorite celebrities are up to. Unfortunately for Michael's fans, social media isn't something that is high on his priority list. He isn't very active on social media and when he does post he likes to keep things short and sweet.
8. He's Worked On A Video Game
Michael's career has been full of lots of awesome opportunities. On top of all of the other things he's done, he can also say that he's part of a video game. Michael was the voice of the Dung Eater in the 2022 video game Elden Ring. This is his only voice role to date.
9. He Has More Than 60 Acting Credits
To say that Michael's resume is impressive would probably be a bit of an understatement. Michael's IMDB page lists that he currently has 61 acting credits. However, it's important to note that a handful of these credits are for projects that have not yet been released.
10. He Was A Teenager When His Father Died
Michael has had a lot of great things happen in his life, but he's also had to deal with hard times. One of the most difficult times of his life was when his father passed away. Michael was only about 17 years old at the time. After his father's passing, Michael became much more independent.music video
Tell us what's wrong with this post? How could we improve it? :)
Let us improve this post!