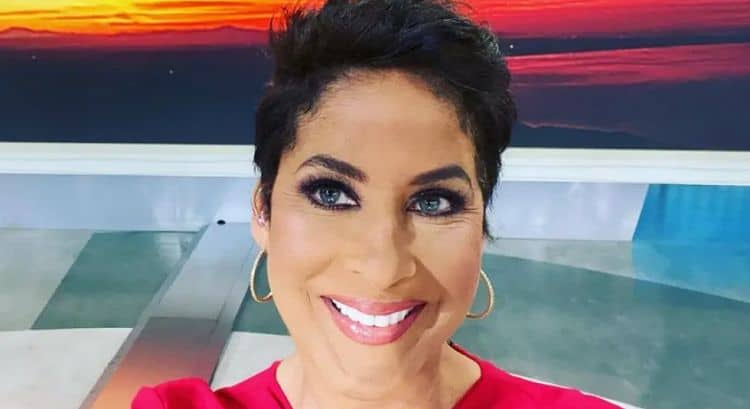 Leslie Sykes is a household name in the Los Angeles area. Those who live there see her on television every morning from 4:30 to 7 as she co-anchors the Morning Show on ABC7. She's a staple for LA residents, but she's been curiously missing for the past few weeks, and her fans want to know where she is, what she's up to, and how she managed to sneak off the air without an announcement. As it happens, Sykes has not been at work most of the month of July 2021, and she's left fans worried. While there has been no official announcement, no goodbye, or no sign of the anchor anywhere else, fans are left to wonder if the death of her beloved mother in early July is the reason for her absence. Perhaps she is taking time off to grieve, to be with loved ones, and to get her mother's affairs in order. While this is nothing more than speculation, we can assure fans that she has not resigned or announced an end to her time at ABC7, which means we can expect her back at some point – though when is not something we know.
1. She is in Her 50s
Leslie Sykes is a woman who has aged gracefully and well thus far. She was born on June 27, 1965. She recently celebrated her 56th birthday in 2021, and she looks as lovely as ever. She should consider sharing her secrets.
2. She's a California Girl
Born and raised, we might add. She was born in San Diego, California. However, she was raised in the Compton area. Her father worked in Compton as an administrator at the Compton Community College, which meant she, her parents, and her older sisters lived in the area their entire childhood lives.
3. She Lost Both Parents
Sadly, she's not just without her mother after her sad passing in 2021. She lost her father back in 2012. He was almost 80 at the time of his death, but that does not mean it was any less shocking, heartbreaking, or sad for their family to endure.
4. She is a College Grad
Interestingly enough, however, she did not attend college where her father worked as an administrator. Rather than attending school in her native California and being close to her dad's job, she decided to enroll in courses at Spelman College in Georgia. She packed up, she moved to Atlanta, and she graduated with her degree in English.
5. She is a Movie Star
She might not be an Oscar winning actress, but she did have a role in a Spike Lee film back in the late 80s. She made a cameo in the film "School Daze," back in 1988, and we imagine it was a thrilling moment for the celebrity.
6. She Made Her On-Air Debut in the South
She's a California girl who landed her very first job as a journalist straight out of college back in LA where she was feeling right at home, but she didn't stick around. She worked her first job for a paper in LA, but she then moved to Hattiesburg, Mississippi, where she was given her first job on the air, and she killed it.
7. She is a Married Mom of One
Sykes is a married woman, and she's happy in her home life. While she doesn't discuss her husband or her son often in a public setting, we get the feeling they do enjoy a quiet life together. Her husband is Patrick W. Spann. They live in the Los Angeles area in an area called View Park-Windsor Hills.
8. She is Doing Well
Leslie Sykes is doing well for herself. Her current estimated net worth is thought to be between $1 million and $5 million, which is not a bad way to live. She's put so much effort, time, and talent into her career on the air, and her fans love her. It's easy to see why she does well in life.
9. She is Inherently Private
One thing she does well off the air is keep her private life to herself. She's not one to share anything she's not ready to share with the world, and she keeps her privacy well-maintained. She's a lovely woman with a lovely family, but she holds those things close to her heart and doesn't share them.
10. She's Easy to Get Along With
Her co-workers adore her, and everyone who works with her speaks so highly of her. She's a lovely woman through and through, and we wish her the best during her time off.