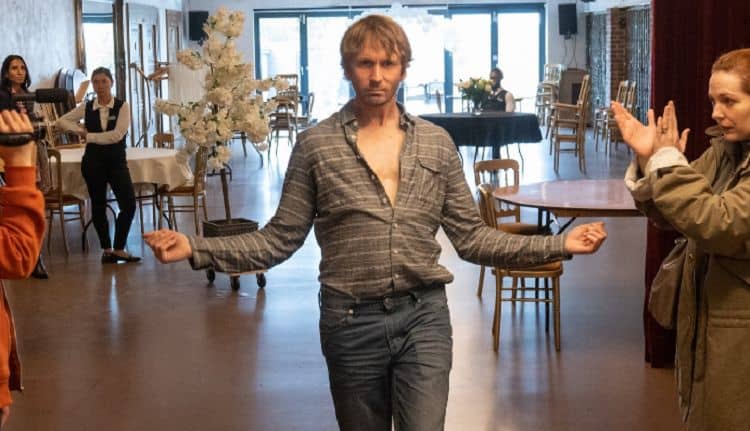 Tom Basden loves to entertain people, and there are many who believe that's exactly what he was born to do. Since making his professional acting debut back in 2006, Tom has been working consistently. His ability to do a variety of things has opened up lots of doors for him, and his on-screen presence is undeniable. 2022 has been an especially big year for him thanks to his work on several projects, and he's hoping to keep the ball rolling. He is currently working on a movie called Venice at Dawn which will be released later this year, and we know there will be even more great things for him in the future. Keep reading for 10 things you didn't know about Tom Basden.
1. He Fell In Love With the Idea of Acting When He Was A Kid
We weren't able to find any details on exactly when Tom started acting, but we do know that he fell in love with it when he was a kid. He grew up watching a lot of TV and he eventually decided that he wanted to know what it was like to be part of the story. That said, he probably never imagined he would grow to have such a successful career.
2. He's a Writer and Producer
Acting may be Tom's first love, but over the years he has also taken an interest in other areas of the production process. He has written and produced several projects over the years, but he still prefers acting over being behind the scenes. However, being so well-rounded has definitely served him well over the years.
3. He's an Award Winner
When you put lots of time and energy into something, there's nothing better than knowing that your hard work isn't going unnoticed. As a performer, getting an award often provides that validation. Over the years, Tom has won three awards including a Chortle.
4. He Participated in Blackout Tuesday
Tom may not be as vocal about social issues as some other people in the business, but he does make it very clear where he stands. In the summer of 2020, he participated in an online protest called Blackout Tuesday. The day was organized so that people could show their solidarity with the fight to end racism and police brutality.
5. He's a Private Person
With all of the time Tom has spent in the entertainment industry, you may expect there to be a lot of personal information about him out there. However, that isn't the case. He has chosen to remain very private over the years and he prefers to keep the focus on his work.
6. He's a South Park Fan
Tom may have made his acting dreams come true, but that doesn't mean he's stopped being a fan. During an interview with Guru, Tom said, "I love Trey Parker and Matt Stone and greedily seek out new episodes of South Park. They're able to take apart modern politics and sensibilities with more precision and humour than anyone else."
7. He Has Advice for People Looking to Get Into the Industry
With everything Tom has achieved over the years, he knows a thing or two about what it takes to be successful in the entertainment business. When asked if he had any advice for other people looking to find success, he told Guru, "With writing, the only advice I can really give is to write as much as you can and not to be content with your first draft. Getting noticed isn't in your control, and attempting to influence that may well mean writing things that you think people might want to read, rather than things you believe in, so I wouldn't recommend that."
8. He's Also a Comedian
At this point in his career, I think it's safe to say that most people know Tom for his acting. However, when he first started in the industry, he was more focused on comedy. As a comedian, he has performed countless live shows and he loves being able to make people laugh.
9. He's Done Voice Work
Some people like to discount voice acting as nothing more than reading lines, but that isn't true at all. Voice acting requires talent just like every other kind of performing. In addition to his live-action work, Tom has also proven to be quite the talented voice actor. Most notably, he has worked on projects for BBC Radio 4.
10. He's a Musician
If you thought Tom couldn't possibly be more talented than what we've already discussed, you thought wrong. Tom also loves music and he sings and plays the guitar. That said, it doesn't appear that he has released any original music although he has been able to incorporate his musical talents into some of his other work.
Tell us what's wrong with this post? How could we improve it? :)
Let us improve this post!