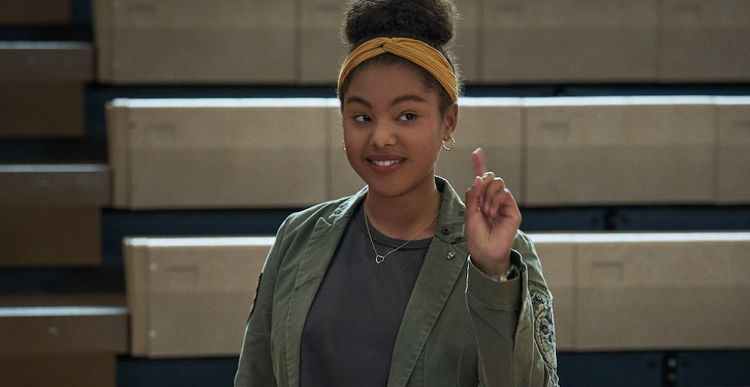 Jordan Hull is one of Hollywood's youngest actresses at the moment. She's the star of the hit show, "The L Word," which was actually first released back in 2004 and then given a chance at a reboot. The young woman plays Angelica. She was recurring in the first season, and now she's been upped to a series regular, and everyone wants to know who she is.
1. She's from the Midwest
She's a girl from Iowa. She grew up in a small town, but she didn't live too far from Des Moines. We don't know the name of her small town, but we assume it's a likely suburb of Des Moines. Either way, she grew up in a very Midwestern way of life, and that helped shape her into the young woman she is now.
2. Her Family Moved to LA
Her family knew that she had a dream, and they wanted to see her make it come true. So, they did what any supportive family would do. They packed their bags, and they headed west. They moved to Los Angeles for her, and it was an amazing opportunity for their little girl. Without having been there at the right time, she might not be where she is now.
3. Her Hometown is Conservative
The problem with many people is that they often mistake conservatism and exceptionally religious people as one and the same. One can be very conservative as a person without caring how other people live their lives or what roles they take. So, we'd like to think that her hometown was a religious one based on the fact that her pastor's wife emailed her mom asking her why she would allow her daughter to be on this show. That's not a conservative opinion, per se. That's a religious opinion.
4. She Was Scouted
She was the girl who had the chance to live her life the way we all wished as teenage girls in the 80s and 90s. She was scouted at the mall in Des Moines when a talent scout saw her. The scout suggested that she might try acting or even potentially modeling, and she was so excited to see how that might turn out.
5. She Loves Attention
When she was scouted, she joked that she thought, "Sure, I love attention! Thanks for spotting me," and that was just the beginning for her. She took her time to get to know what she wanted to do, but she knew from the start that being an actress was her calling.
6. She Was 15 When She Landed Her Role
When she was cast as the character Angelica on her hit show, she was 15. It was a huge deal for her at the time, and it remains a big deal to this day. Being a teenager who is given a chance to star on such a huge show and become a series regular in the second season is a huge accomplishment for her.
7. She Is Privileged
She is a young woman who feels super privileged, in her own words. She's gotten to do things at her young age that most people never dream of doing. She's gotten to begin a career that she will use for the rest of her life, and she has been able to do exactly what she wants without anyone getting in her way. She is exceptionally privileged.
8. She Was Ready to Quit
Just before she got this role, she was ready to call it a day. She wanted to focus on high school – which she was missing at the time – and going to college and doing all the big things that being a teenager brings with it. She wanted to be part of that life, and nothing was happening for her in Hollywood, so she was ready to call it a day. Then she was cast – and she didn't quit.
9. She is Surrounded by Loving Family
Her family always supports her in everything that she does. They've been with her through thick and thin, through the best of times and the moments she was ready to call it quits and go home, and they have never done anything but support her in all of the adventures she took.
10. She is Adopted
Something many of her fans don't know is that she was adopted. Her parents are both white, she is black, and she grew up in a small town in Iowa that was not particularly diverse. Moving to LA was the strangest thing for her being with people who are diverse.