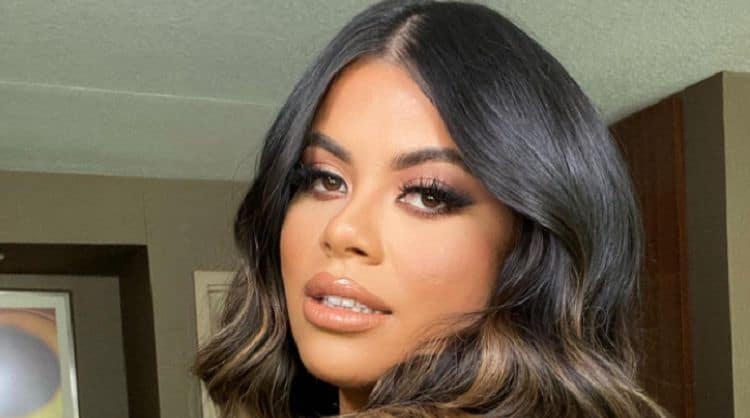 Drew Afualo is a young woman who did not know how she was going to get through the pandemic. The California girl was hit hard without a job and without a lot of life to live in a place that was so locked down, and she didn't know what she wanted to do. But, she did know that she wanted to do something different and make some serious changes in her own life. She didn't know that posting to TikTok would change her life the way that it has, but here is what we know about the fairly new influencer.
1. She's a TikTok Star
She became famous in her own world through her TikTok channel. We say in her own world because the online influencer game is big, but it's not that big that these people are international celebrities that people of a certain age know or recognize. If you're in your early 20s or you are a teen, you know these people. Maybe you've heard of them if you have kids that age, but maybe not. Her TikTok channel is a raging success, however.
2. She is Represented
She's so talented and has such an impressive following that she has an agent representing her and the work she does. From what we understand – and unless this has changed – she works with the company called Viral National Talent.
3. She is Young
She's not the youngest influencer on the market, but she's still young. She was born on September 18. 1995, which means she's only a few years away from celebrating her 30th birthday. While that is not old by any means, it's definitely old in the influencer market.
4. She is a California Girl
She was born and raised in California. She's from the Santa Ana area, which is found in the Orange County area south of Los Angeles but north of San Diego. It is probably the most beautiful area in the state, but that's a personal opinion.
Most of her Instagram photos are of the modeling variety. Because she has such an impressive following, it appears different brands and companies are willing to work with her to see if they can have their brand represented by the young woman. They pay her to post sponsored posts of their products.
6. She Found TikTok Through Unemployment
She was no longer able to go to work through the pandemic, and she found herself without a job. She didn't know what she would do with her life, so she chose to start posting online to see if she could gain a following and change her life. She wasn't sure it would work, but here we are.
7. She is Annoyed
That's her entire situation. She's annoyed by things, and she points those things out. It is what makes her so relatable to people. She's a fan of calling them out on their stuff, and she is not shy about saying what she thinks. This is how she's gone from no followers to more than 7 million in just over two years.
8. She Loves the Positive Support
She's made it clear she is often moved to tears reading the comments and the messages her followers send her. She's the reason many have come forward to report assaults and other horrible crimes committed against them. She gets messages like this all the time, and nothing brings her greater joy than to realize she is someone who is going to help save lives.
9. She Calls her Boyfriend Her King
She refers to the man in her life as her king, and she credits him for encouraging her to come out of her shell and to begin posting online. It's something so sweet and so wonderful that she's proud of, and she refers to him as her king. We don't know too much about their relationship, but we do know that they've been together for at least two years since he is the one who encouraged her to begin posting to TikTok in 2020.
10. She Doesn't Believe in Shrinking
The situation is simple – don't shrink to fit into a place where you don't need to be. No one needs to fit in, and no one needs to make themselves smaller to fit into any place. It doesn't matter what that place is or how it works, it's a situation that she feels you should avoid at any cost. No one should ever make it their goal to become a smaller version of themselves to be part of something that they really shouldn't want to be part of in the first place.
Tell us what's wrong with this post? How could we improve it? :)
Let us improve this post!