Is there nothing HGTV gets wrong? The network brought us House Hunters, the show we all sit down to watch together. The network brought us Chip and Joanna Gaines, and they might as well be everyone's favorite family. The network brought us Flip or Flop, the show that brought us Christina Haack and Tarek El Moussa while introducing the concept of flipping houses for a living. Now HGTV is bringing us a show called Vacation House Rules, and we know it'll be a massive success. The question fans have is, where is Vacation House Rules filmed? We have that and everything else you need to know about the show here.
What is Vacation House Rules?
Before we answer the question of where Vacation House Rules was filmed, we need to discuss the show's premise. The one thing HGTV hasn't tapped too much into at this point is the second home. You see, most people the network features are buying their primary home, remodeling their primary home, flipping an investment home to sell immediately, or remodeling a home for someone else. Sometimes, we see a family on the hunt for a second home, a vacation home, or a vacation rental. However, the vacation rental market is one HGTV hasn't tapped into too much yet. With the rising popularity of real estate investment and the easy access to instant income via sites such as Airbnb, homeowners are in the market for a vacation home.
This show focuses on giving homeowners the power to unlock their vacation home's potential fully. Whether they want to rent it out to someone else when they're not using it or want to make the most of it to sell, they have to learn how to get the biggest bang for their buck. These homeowners have vacation rentals in many places and styles, but they all want the same thing. They want to make a profit.
Where is Vacation House Rules Filmed?
Where are Vacation House Rules filmed? Unfortunately, for most vacation homeowners, this is not a show you can sign up for unless you live in the Ontario, Canada, area. This show only takes applicants from the area. It's filmed here, so this is where the host does his best work. If you're wondering about the Ontario vacation home rental market, apparently, it's doing very well. What makes Ontario a popular vacation destination? It's all about the location.
Ontario is located in a great place. It's got great access to plenty of water. James Bay in the north boards Ontario. It's adjacent to Hudson Bay. Quebec is nearby. It's also within easy distance of states such as New York, Minnesota, Michigan, Pennsylvania, and Ohio. Location, location, location. For the most part, people live in southern Ontario. The northern part of Ontario is too cold, and the winters are substantially harsher than they are in the southern part of the area.
What Else Do You Need to Know About Vacation House Rules?
Now that you know where Vacation House Rules is filmed, here's what you need to know. You need to have a vacation home in Ontario to qualify. You also need approximately $75,000 to hand over to work on your house. The renovation takes approximately eight to 10 weeks, but you need not be present all this time. You only need to be present for approximately five or six days of the renovation to film.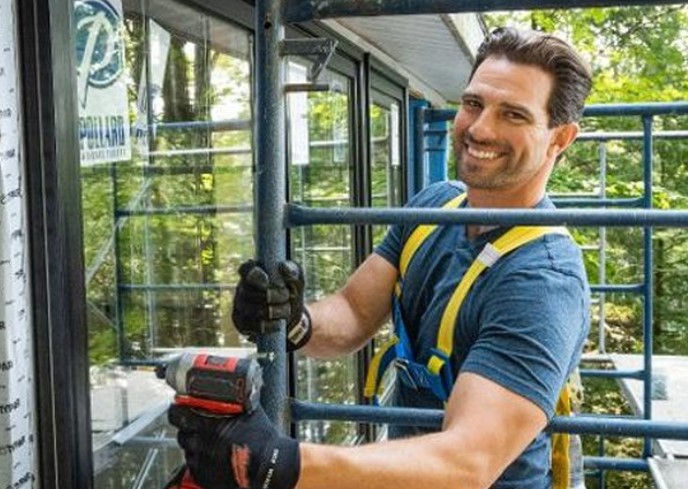 The host of the show is Scott McGillivray. He's a fixture in the real estate community and the HGTV community. He's been on shows such as Income Property, Moving the McGillivrays, The Real Estate Revel, and many more. His foray into the world of television began in 2008, so he has ample experience. He's also the CEO of his own company called McGillivray Group. He also owns several additional companies, and he keeps himself busy. He also knows a thing or two about vacation homes because he has one. Of course, he and his wife and kids don't own a vacation home in Ontario. They live in Ontario, but their vacation home is more tropical. They spend their time at their second home in Fort Myers, Florida, south of Tampa and Sarasota, near some of the most captivating islands in the country. His home is on the Gulf Coast near stunning Sanibel Island and Captiva Islands.
If you want to watch Scott McGillivray flip some vacation homes, you can tune in to HGTV on Saturday nights. The show airs at 8 pm Eastern Standard Time.