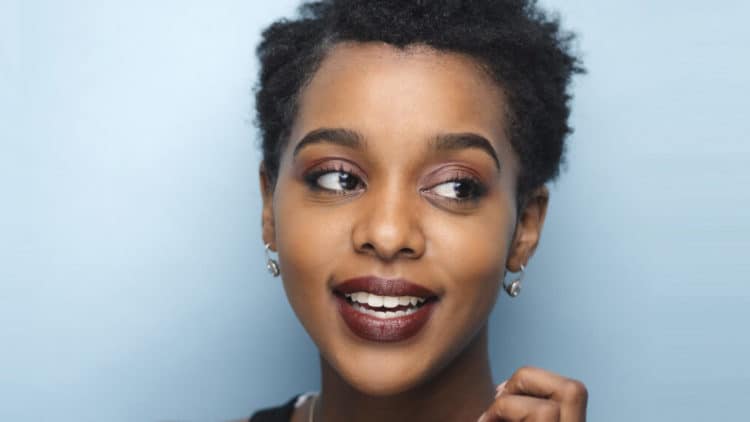 For lots of actors, breaking into the entertainment industry takes years of auditions, minor roles, and inconsistency. Fortunately for up-and-coming actress Mallori Johnson, that hasn't been the case. Despite being very new to the business, she is already making major waves. She is the star of an upcoming TV series called Kindred which is based on the book of the same name written by Octavia Butler. The show is set to premiere on FX in March of 2022, and lots of people are already looking forward to it. The success of the show will undoubtedly open even more doors for the young star. Here are 10 things you didn't know about Mallori Johnson.
1. She Hasn't Technically Had Her First On-Screen Appearance Yet
If Mallori doesn't look familiar to you, that's because you've never seen her on your screen before. Although she currently has three on-screen credits listed on her IMDB page, none of the projects have been released yet. However, two of them are set to come out this year.
2. She Studied At Juilliard
We weren't able to uncover any information on what inspired Mallori to get into acting, but we do know that it's something she has been serious about for quite some time. She attended the world-famous Juilliard School where she graduated with a bachelor of fine arts degree in 2021. She was cast in Kindred shortly after graduating.
3. She Plays The Guitar
Acting might be the thing that is going to make Mallori famous, but it certainly isn't the only thing she's good at. According to her resume, Mallori also sings and plays the guitar. That said, there's no information to suggest that she has plans to pursue music as anything more than a hobby.
4. She Is Very Private
After it was announced that Mallori would be starring in Kindred, lots of people probably flocked to the internet in hopes of learning more about her. Unfortunately, though, they probably weren't able to find much. That's because Mallori is a very low-key person who hasn't shared any information about her personal life. However, once the show gets closer to its premiere, she will likely start doing more interviews.
5. She Loves to Paint
To say that Mallori is a woman of many talents would probably be an understatement. On top of acting and playing the guitar, Mallori is also a very talented painter. She loves being able to express herself through the arts and painting has also become a way for her to deal with the stresses of life. In the summer of 2021, she shared a portrait that she painted of her friend, roommate, and fellow actress, Bianca Norwood.
6. She Enjoys Hanging Out By The Water
When the weather is nice, Mallori loves to get out and go to the beach. There's something about being out in nature that is very calming. As her career continues to grow, Mallori will probably find that being outdoors is a great way to disconnect from the chaos of the entertainment industry.
7. She Has A Unique Sense of Style
For some people, clothing is simply something that they have to wear. For others, however, it offers a chance to share a little bit of their personality with the world. Mallori seems to be part of the second group. She has a good eye for fashion and she isn't afraid to get creative when it comes to her outfits.
8. She Doesn't Have A Large Social Media Following
Having a strong social media presence is becoming increasingly important – especially for people within the entertainment industry. At the moment, however, Mallori doesn't seem pressed to become popular on the internet. She currently has just over 1,800 followers on Instagram, but that number will probably grow exponentially once Kindred is released.
9. She Might Be Based In New York
Since we weren't able to find much information about Mallori, we aren't sure where she was born and/or raised. One thing we do know, though, is that she currently appears to be based in New York City. That said, she will probably be doing lots of traveling in the years to come as her career continues to gain traction.
10. She Isn't Afraid to Switch Up Her Hair
There are plenty of people who are completely terrified about making drastic changes to their hair, but Mallori Johnson isn't one of them. She has had a variety of hairstyles over the years including a shortcut. No matter what look she's sporting, Mallori always has what it takes to pull it off with ease and confidence.