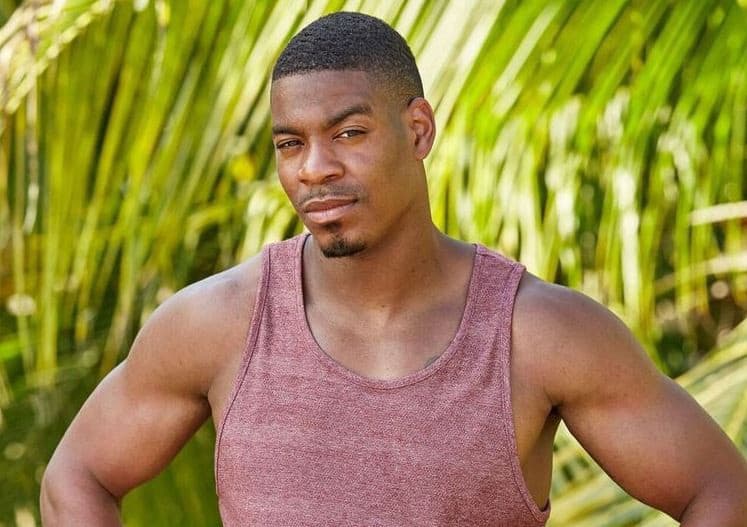 If the name Leroy Garrett is unfamiliar to you, worry not. He's a competitor on the reality show, "The Challenge," and only fans of the show will recognize his name. However, he has been a reality television veteran for some time now. He's starred in several shows like this one, and he continues to come back for more. It's why his fanbase is so big, and it's why so many people do know him – and love him. If you aren't a fan of reality shows like the ones he is so famous for participating in, it's time to get to know him here.
1. He's an 80s Kid
The 80s were just the best. It means being born in a great decade, growing up in two great decades, and getting to live our lives without everything we do showing up on the internet and/or being tracked by our parents. Garrett knows that simplicity that we all miss because he was born in the 80s. His date of birth is May 16, 1985.
2. He is From Michigan
He was born and raised in Michigan, but not in one of the bigger cities that people all over recognize. He was born in one of the smaller cities that people from Michigan know well, and the rest of us have no idea where to find it on a map. He's from Romulus, Michigan.
3. He Just Got an Apology From MTV
He was part of the "Dirty 30" Challenge season, and he had a rough time. He was on the show with someone by the name of Camila Nakagawa, and apparently, she's not that nice. She allegedly used many racial slurs, comments, and insults aimed right at Leroy Garrett, and he's decided to speak out about the experience he went through with her. MTV made the decision to apologize to the young star for what he went through.
4. He Felt Let Down By MTV
The reason that MTV decided to come out and apologize to the reality star is that he decided to speak his mind and tell the world that he felt alone, shocked, embarrassed, and unsure what to do standing in the middle of a group of people who don't share his skin color while they all stared in shock as this drunk women hurled racist insults at him. Production did send the offending woman to a hotel for the night, but he feels no one stepped up to take responsibility by making this stop and coming to his side when it was happening.
5. He Knows What a Drunk Conversation Means
It's not exactly a secret, but it's always nice when people recognize it for what it is. When people make comments while drunk, they are speaking their truth. It's often when someone's filter is turned off and their inhibitions are gone that they feel as if they can speak what they really feel when they'd typically keep that to themselves. He knows this, and he made that clear.
6. He Didn't Want to See a Therapist
The network offered to send him to a therapist to discuss the issue at hand when it all went down, but that's not what the star wanted. He wanted the network or the producers or the people in charge to do something. Instead, they allowed Nakagawa to continue the show – and she eventually went on to win the season. All he wanted was to see her kicked off the show for her vile behavior, and she won.
7. He's Known for Being Likable
The thing about Leroy Garrett is that he's often described by his friends and family as a guy who is open, who does not judge, and who is just plain likable. While we don't watch the shows he's been on, we do know that people don't say those things if they're not true.
8. He Was Taken From his Mom
He was a child of 10 when his mother's alcoholism and drug abuse were finally noticed and someone did something about it. He and his siblings were removed from their home and from her care, and they were all placed in foster care. His foster family was not a family that was gentle with him. He remembers them being into tough love, and that meant occasionally using physical methods of punishment.
9. He Worked as a Sanitation Worker
He doesn't have a college degree, but he works hard. He spent several years working in Texas in the sanitation department, and he does a good job. He knows and recognizes the value of hard work, and it's part of his life.
10. He's a Barber
Since his reality show days began, he's done some big things in his life. He's no longer working in sanitation in Dallas. He's moved to Las Vegas, Nevada, and he currently works as a barber in a professional setting. He still dreams of one day being a trainer or actor – or both – and living in California.
Tell us what's wrong with this post? How could we improve it? :)
Let us improve this post!